'Aid-match': Government offers extra £120m incentive for charity donors
Justine Greening says Coalition to be 'more responsive' and match public giving pound-for-pound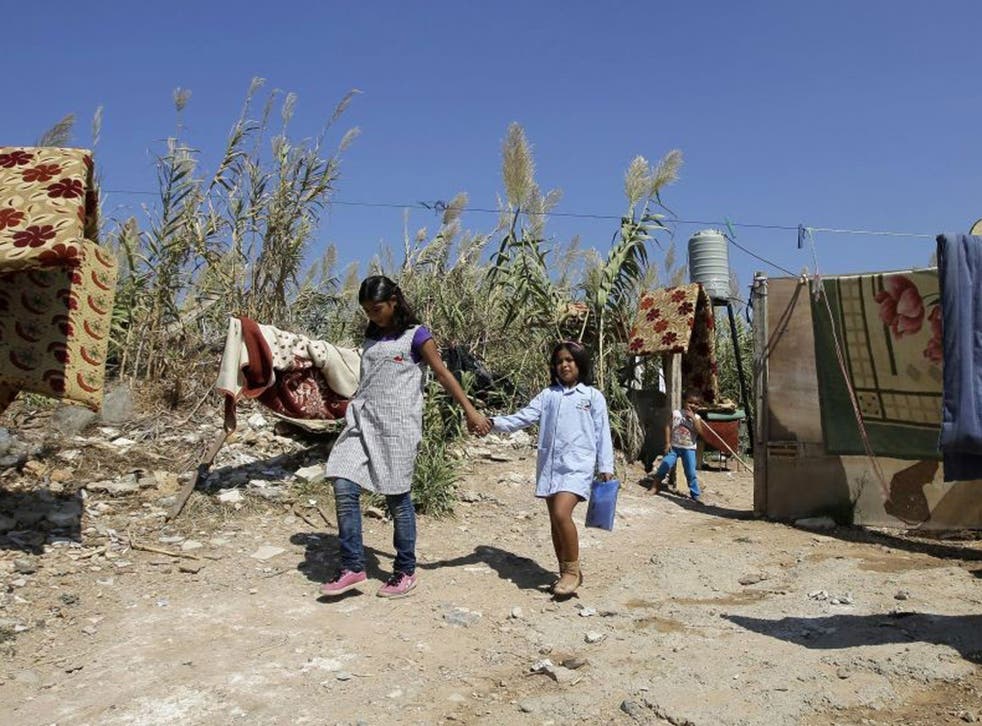 People who give money to overseas aid appeals could have their donations doubled by the Government as part of a plan to win public support for increased international development spending, The Independent on Sunday has learnt.
Under plans to be announced by International Development Secretary Justine Greening today, £120m will be made available to "aid-match" public charity appeals in the run-up to the next election.
Ministers hope the scheme will help "connect" government spending on aid with the public's priorities – and combat opposition, particularly among Conservative voters, to its commitment to spend 0.7 per cent of GDP on overseas development. Polls suggest that about 60 per cent of the public think that Britain spends "too much" on overseas aid.
Eventually, the Department for International Development (Dfid) expects to roll out the scheme to much smaller charity appeals – including, for instance, those run by local churches and Rotary clubs. Aides say they hope the scheme will not only make Dfid "more responsive" but also encourage larger public donations.
Giving details of the scheme ahead of today's speech to the Conservative Party conference, Ms Greening said: "We want to use aid-match in a really public way to take people's priorities in international development and match them pound for pound. I'm trying to make sure that over time we can use it to reach smaller charities – perhaps the sort of charities that might be round the corner from where people live who do some brilliant work but are not one of the big charities that people find out about."
The scheme follows a successful pilot programme earlier this year in which a total of £42m in public donations to 17 different charities was matched by the Government. Among the schemes helped included the Riders For Health appeal, which provides motorbikes for health workers so they can reach remote rural areas in sub-Saharan Africa. Christian Aid and Unicef also received funding.
Ms Greening also revealed that the Conservatives would go into the next election with a renewed manifesto pledge to enshrine in law the Government's commitment to spend 0.7 per cent of GDP on overseas aid. The pledge was in the last Tory manifesto but despite reaching the spending target no legislation has been brought forward.
"We have focused our legislation on doing things that can make a difference to people – tackling cost of living, cutting fuel duty, the energy bill. We did not need a Bill to get to 0.7, [but] it was in the Coalition Agreement. It was in our last manifesto. We recognise this is a commitment we made," she said.
Ms Greening, who returned last week from the UN General Assembly in New York, was also critical of the failure of the international community to force the Syrian regime to allow prompt and unimpeded access to humanitarian aid workers to help more than four million people who had been displaced by the conflict.
"We are seeing some increasingly horrific reports of what life is like," she said. "I spoke to the man who runs the World Food Programme and he said they are beginning to see children starve. There are reports of children eating leaves.
"Improving access for humanitarian support is vital. We need to continue to increase the pressure through the UN system to get a clear statement on access.
"This is the first conflict since Vietnam where we have seen a failure at the UN for so long to get any kind of consensus on the need for humanitarian access. The next step is to get a formal acknowledgement. It is vital. It is absolutely vital."
Ms Greening added that further support was also needed for countries neighbouring Syria that are struggling to cope with vast numbers of refugees fleeing the crisis. And she was critical that some Western countries had yet to commit significant funds to support such nations.
"The total UN appeal is for just over £5bn by December," she said, "and it's now about 60 per cent funded. Lebanon has 700,000 registered refugees. This is a country the size of Wales. If you look at the direct cost to them it is $2.6bn [£1.6bn]."
Ms Greening denied that the House of Commons vote against military action in Syria had decreased Britain's international influence.
"Not at all," she said. "Britain has played a lead from the word go and showed leadership by our ongoing aid commitments"
Register for free to continue reading
Registration is a free and easy way to support our truly independent journalism
By registering, you will also enjoy limited access to Premium articles, exclusive newsletters, commenting, and virtual events with our leading journalists
Already have an account? sign in
Register for free to continue reading
Registration is a free and easy way to support our truly independent journalism
By registering, you will also enjoy limited access to Premium articles, exclusive newsletters, commenting, and virtual events with our leading journalists
Already have an account? sign in
Join our new commenting forum
Join thought-provoking conversations, follow other Independent readers and see their replies