Alex Salmond sets out prompt timescale for second Scottish independence referendum
Any vote would have to be within the Brexit timetable, the former first minister said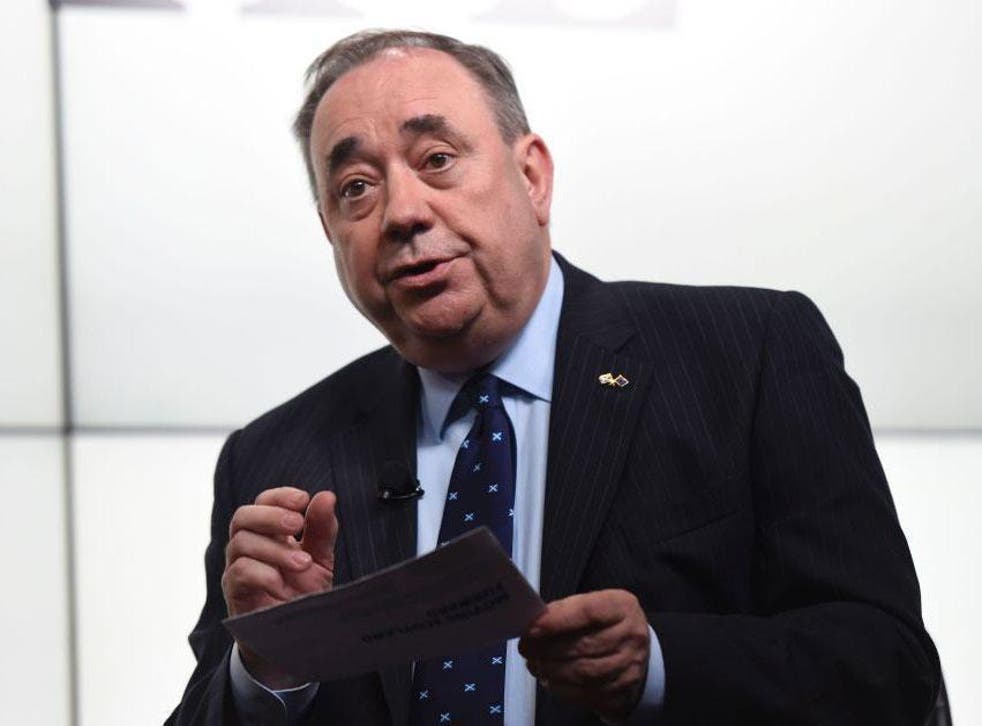 Any second Scottish independence referendum would have to take place promptly "within the Brexit timetable", Alex Salmond has said.
The former Scottish first minister said that Article 50 was likely to be invoked within six months and that negotiations could be over in two years.
He said that if there was no way to keep Scotland inside the EU as the UK left a second vote was "not just on the table but becomes inevitable".
"If there's no way to maintain Scotland's European position that can be found or agreed … then you'd have to have an independence referendum to maintain Scotland's position as an independent country within the European structure," he told the Novara Media news agency.
"That therefore would have to take place within the Brexit timetable. The article 50 timetable is probably six months before the invocation of article 50 and then two years of negotiations. You're talking about an independence referendum within that period of time."
Nicola Sturgeon said in a speech this morning that she was "determined" to preserved Scotland's relationship with the EU in key areas. She named these five areas as democratic interests, economic interests, social protection, solidarity, and influence.
"They are not abstract. They are real and they matter - for jobs, the economy, trade, investment and living standards," she said.
"That's why my task today and tomorrow, and throughout the length of the coming negotiations, will be to protect Scotland's relationship with and interests in the European Union, and to explore every avenue and every option for doing so."
Scotland goes to the polls

Show all 20
Theresa May has not ruled out the possibility of Scotland staying in the European Union and met with Ms Sturgeon to find a resolution with Scotland.
She has said she will delay the invocation of article 50 until Scotland's position in Brexit negotiations becomes clear.
Before the EU referendum Ms Sturgeon said a second independence referendum could be triggered by Britain leaving the EU if Scotland voted to stay in.
The SNP had previously suggest a so-called referendum "lock" that would have prevented Britain from leaving unless all its constituent countries voting to leave; this option was rejected by David Cameron, however.
Join our new commenting forum
Join thought-provoking conversations, follow other Independent readers and see their replies