All expenses paid: the full scale of MPs' lavish globetrotting revealed
Special Investigation: Hundreds of politicians have each accepted thousands of pounds worth of trips to exotic locations. So what do their hosts want in return?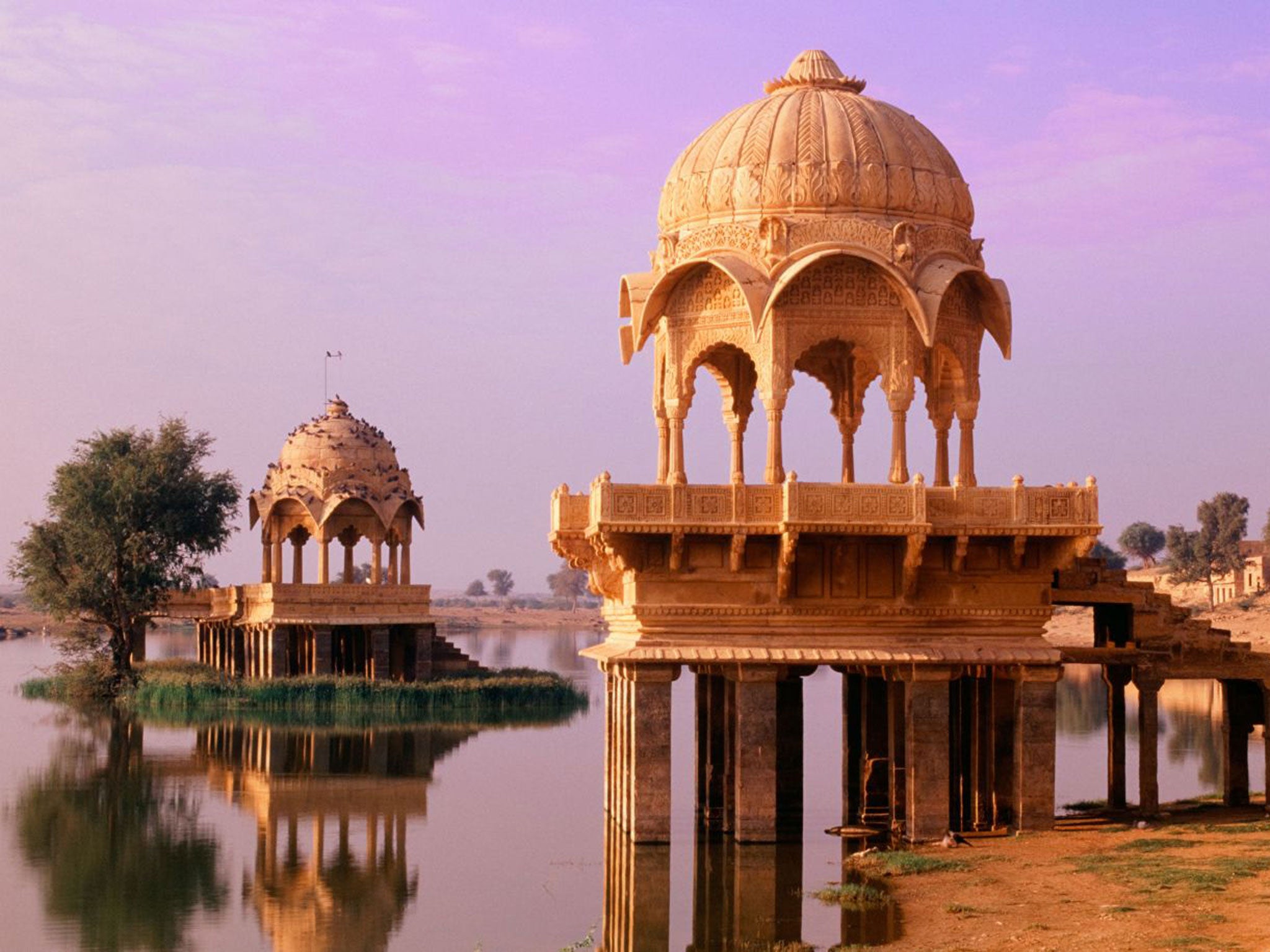 Backbench MPs have gone on more than £1.5m of trips with all expenses paid by foreign governments, pressure groups and companies in little over two years, The Independent can reveal. Several MPs have spent months out of the country on foreign trips, sometimes while Parliament is sitting, while many of those funding the visits have a vested interest in lobbying MPs.
After the trips, a significant number of MPs have made speeches in the House of Commons supporting the political positions of the governments and countries they have visited.
The Independent's analysis reveals that 242 MPs have declared "fact-finding missions" and visits worth an average £6,500 to countries including Sri Lanka, China and former Soviet States since the last election.
The highest-claiming MPs include the former Labour Foreign Secretary David Miliband who, since losing the Labour leadership to his brother, has gone on 14 foreign trips costing £47,600 and taking up 47 days – mainly to give speeches and attend conferences.
The foreign trips taken by Mr Miliband, who declared in the aftermath of his leadership defeat that "South Shields comes first", have helped him to earn £400,000 in addition to his MPs salary.
The findings show that:
* One in five Conservative backbench MPs had been taken on trips to Israel and Palestine since 2010 – the majority paid for by pro-Israeli lobbying groups. In total 79 MPs have been funded to visit the region at an approximate cost to their hosts of more than £130,000.
* Saudi Arabia paid £36,000 to take 12 MPs on a four-day trip to Riyadh. MPs have also accepted £41,000 worth of trips to Azerbaijan.
* MPs have been on 36 visits to China and Hong Kong, 23 visits to India and 34 visits to the US since the general election, but only one MP has accepted a trip to Afghanistan and only two MPs have visited Belgium. Six MPs have been on trips to Australia, five to Brazil and three to the Cayman Islands.
The furore over Nadine Dorries' trip to Queensland to participate in the television show I'm A Celebrity... has thrown a spotlight on MPs taking time away from their constituencies and Parliament.
Mark Hendrick, the Preston Labour MP who chairs the all-party China group, has spent over four months out of Britain since 2010, accepting seven foreign trips costing £43,211 – including a month learning Mandarin in Beijing.
Barry Gardiner, the MP for Brent North, has accepted £52,071 in foreign trips since the election, spending a total of 73 days out of the country as Vice-President of Globe International – an international group representing parliamentarians.
Andrew Rosindell, the Conservative MP for Romford, has accepted £25,000 worth of trips to the Cayman Islands, the Turks and Caicos Islands, Switzerland, Taiwan and Uzbekistan, among others.
The MPs defended the trips saying that they always tried to travel when Parliament was not sitting and the trips were an important way of fact-finding and building UK relationships abroad.
The Independent has also established that a significant number of other MPs have used knowledge gained on trips to ask questions and make speeches in the House of Commons often supporting the political positions of countries that they have visited.
The MPs concerned stressed that these statements are unconnected to the hospitality they received and point out that accepting foreign travel is one of the few ways for Parliamentarians to educate themselves on international issues.
But critics claim some of the trips are inevitably "one-sided" with MPs only seeing what their hosts want them to see.
The Conservative Bob Blackman, who was elected to Parliament as the MP for suburban Harrow East in 2010, has accepted two trips to the value of £6,600 to Azerbaijan paid for by the European Azerbaijan Society. The first visit took place at the end of May 2011, and a month later he secured a debate in Parliament on the country in which he described the country as "making tremendous strides as a democratic republic".
Mr Blackman also backed Azerbaijan in its diplomatic stand-off with Armenia and called on the Government to increase its economic ties with the country. "The fact is that there is a great opportunity for Britain and its economy, for the promotion of jobs and for furthering British interests in the region," he said. He made no mention of human rights in his speech despite the authorities in Azerbaijan being accused of arbitrary arrests, indefinite detentions and torture. In the 2012 Press Freedom Index, Azerbaijan ranked 162nd out of 179 nations. Other MPs raised human rights during the debate. Mr Blackman told The Independent that subsequent to his visit a human rights group had contacted him and he would be raising the subject with the Azerbaijani authorities on his next visit. But he defended accepting the trips and speaking about his experiences. "I think that one of the problems with MPs is that they speak before they see," he said.
"Britain has a big investment in Azerbaijan and as the Minister acknowledged in the debate it was a aluable trip." In another case, the Bournemouth MP Conor Burns, a Conservative, went on a £3,279 trip funded by the Bahraini Ministry of Foreign Affairs in October 2010 to observe elections in the country. Early the following year he was quoted as saying: "We were able to go anywhere we wanted and speak to anyone. Whilst not flawless, these elections are way ahead of anything else seen in the region."
However a report from the international group Human Rights Watch documented allegations that in the run-up to the elections the Bahraini government detained prominent opposition activists on terrorism charges, closed publications and websites, and intimidated civil society activists.
"What we are seeing in Bahrain these days is a return to full-blown authoritarianism," said Joe Stork, deputy Middle East director, that October. Mr Burns could not be contacted for comment.
In another instance, earlier this year Labour's Grahame Morris, the MP for Easington in County Durham, travelled to Venezuela courtesy of the President of the National Electoral Council.
Two months later he asked the Foreign Secretary William Hague in the House of Commons: "Given that Venezuela has held more elections than nearly any other country in the world in recent years, and that these have been independently verified as free and fair by international bodies, will the Foreign Secretary join me in calling for all parties in Venezuela, including the Opposition, to recognise the outcome of October's presidential elections, whatever the result may be?"
In the question he did not mention his trip or the funding of it – although this is not currently required under Parliamentary rules. In some previous elections Venezuela has not invited international election observers into the country and anomalies have been claimed, especially in the 2004 referendum to recall President Chavez. Mr Morris said that an Independent columnist had been on a similar trip to Venezuela and had written about it.
The Conservative MP for Shrewsbury, Daniel Kawczynski, visited Saudi Arabia accepting hospitality costing £3,025 in December 2011. Later he said: "I think we have a Guardian-reading liberal elite who want to denigrate Saudi Arabia at every opportunity. The BBC, with its left-wing bias and determination not to report anything positive from Saudi Arabia, also contributes to the extraordinary drip, drip effect of negative press that it gets in this country."
Mr Kawczynski also received flights and accommodation worth £3,220 from a lobbying group for the Mauritanian fishing industry, Industrie de Peche & Representation, for a trip to the country in June 2011.
Later in the House of Commons he said: "On a recent visit to the country, as well as meeting politicians I spent a little time standing on the coast, watching the fishermen bring in their fish. It was quite extraordinarily difficult for them to drag their small boats on to the sand to get their catch.
"Many promises that the EU made...have not been fulfilled. One was that a pier or jetty would be built... but that has still not been put in place. I very much hope that [the minister] will use his good offices to find out what the European Union's promise of assistance was to the local fishermen, and that he will do everything he possibly can to help them."
Mr Kawczynski told The Independent that both visits were aimed at improving relations and trade with Britain and that that his point about the Mauritania fishing industry was not one that would have helped his hosts – but unrepresented fisherman. He added that he was proud to be the first British MP in recent times to visit the country.
On Saudi Arabia Mr Kawczynski said he had always been a supporter of the country and the trip had in no way influenced his views: "What saddens me is the perception of conflicts of interests even when there is none. Sadly there is no government money to fund these trips even when they are important economic trading partners so the only way to go, meet senior government officials and build relations is if they pay."
Sir Alistair Graham, the former chairman of the Committee on Standards in Public Life, said it was important that MPs did not become "little Englanders" but that "serial" trip takers needed to be looked at.
"My worry is when you have MPs taking large numbers of trips they give the impression that they are taking every freebie that is around. And that, I fear, would have to come at the expense of their constituents.
"Then there is the question of MPs who have been on trips then using their Parliamentary position to push the Government to back a particular policy. That to me is cause of legitimate concern."
Tamasin Cave, of the transparency group Spinwatch, added: "These freebies almost make Nadine's trip to the jungle look well-judged. At least we can see what she's up to. MPs do need knowledge of other countries but the list of states that feel the need to court politicians includes many with dubious reputations. This is not a new game. London-based PR firms have for years laundered the reputations of countries with dreadful human rights records, but MPs should not be drawn into this. Let's hope they spend as much time talking to pro-democracy and opposition groups from those countries."
A spokesman for David Miliband said a number of his visits were over weekends or during Parliamentary recesses so he only missed 13 sitting days from Parliament. He added: "South Shields comes first – any outside activities are fitted around Parliamentary commitments."
Mr Hendrick said that all his visits were of a political and economic nature and took place mainly when Parliament was in recess. "As Chairman of the All Party China Group, I thought it was extremely important to stay in contact with the political and economic developments in China through regular contact with Chinese political leaders and their business counterparts at a time when China is emerging as the second largest economy in the world and has now become a political super power," he said.
Mr Rosindell said that part of his declaration was a £5,000 upgrade on a Virgin flight to the Turks & Caicos Islands. He stressed that all of his overseas visits were entirely for work connected with his parliamentary duties and responsibilities. "I am a member of the Foreign Affairs Select Committee," he said. I can fully justify every visit made."
Mr Gardiner could not be contacted for comment.
Tomorrow: 'I am not the Sri Lankan government's cheerleader...'
Join our commenting forum
Join thought-provoking conversations, follow other Independent readers and see their replies