Andrew Mitchell: 'Monitoring how aid is spent is as important as the amount we give'
As world leaders prepare for a summit on global poverty, International Development Secretary Andrew Mitchell meets Nigel Morris
Saturday 18 September 2010 00:00 BST
Comments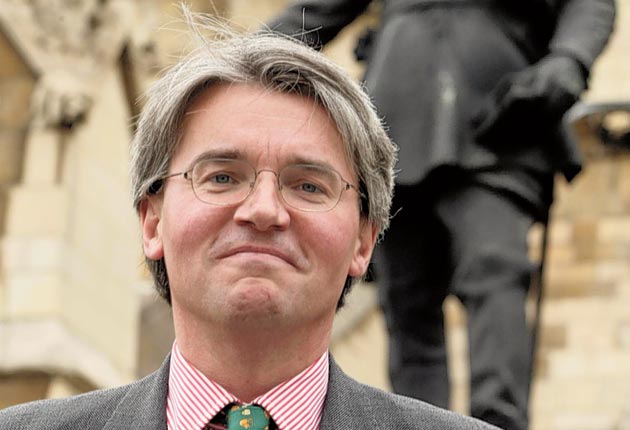 Britain and the United States are to spearhead a renewed attempt to meet stalled poverty-reduction targets in the developing world, asking rich countries to stand by financial pledges made a decade ago and demanding that nations given aid do more to ensure they are not wasting it.
Ministers from governments across the world will meet at a United Nations summit in New York on Monday to discuss efforts to tackle hunger, education and disease in poor nations as part of eight Millennium Development Goals (MDGs), agreed in 2000.
In an interview with The Independent, Andrew Mitchell, the International Development Secretary, warned progress towards the MDGs, which the G8 group of the world's most powerful nations committed to achieving by 2015, had been blown off course.
He said Britain would be "focusing above all on results", lobbying for a stricter system of measuring how wisely poor countries were spending aid.
"We've had the first 10 years and many of these goals are miles off track," he said. "The focus of the summit meeting must be to ensure that everyone is engaged in trying to reach these goals in the next five years. What is most compelling, particularly at a time when money is scarce, is sweating all the money we can get together."
Mr Mitchell said Britain and the US had hatched a plan to deliver faster progress over the next five years and ensure funds handed to developing countries are not wasted. The two nations will use the summit to outline a new annual review that will test which nation has been the most successful in tackling each of the eight MDGs. Countries failing to show improvements would then be asked to follow the example of others.
"Ensuring that we use top examples to disseminate good practice to every country will give extra propulsion to reach these MDGs," he said. "We want to ensure that we grip the issues that are at stake."
The Overseas Development Institute in Britain, and the Centre for Global Development, Washington, will devise a test used to judge the performance of nations receiving aid.
Britain will also announce two new programmes to tackle malaria in Africa at the summit. In partnership with the US and the Gates Foundation, Britain will contribute to another major project to give 100 million more women access to family-planning facilities by 2015.
"We think it is outrageous that 73 per cent of women in sub-Saharan Africa have no access to contraception," Mr Mitchell said. "That is incredibly important. On malaria, one programme will save 5,500 lives of children in Zambia by increasing access to prevention, diagnosis and treatment. And in Ghana, we will finance 2.4 million new bed nets, which should save 13,000 lives a year."
Mr Mitchell also defended attempts by the Government to ensure aid was only spent in Britain's national interest. An internal memo, leaked last month, suggested aid money may be redirected to defence and anti-terrorism projects by ensuring the spending made "the maximum possible contribution to national security". Aid groups reacted angrily to the memo.
But Mr Mitchell rejected "any suggestion at all" that money was being siphoned off for defence. "This is the product of unnecessary paranoia," he said. "All of Britain's aid is spent in Britain's national interests, and some of it contributes to Britain's national security as well. The answer is to get the balance right.
"It is conflict overall that mires people in poverty. That is the first law of development. Aid works, but the focus has to be on the results – on the outputs and the outcomes, so that we can demonstrate that we're really delivering those results."
He also said that a move to more results-based spending would help convince a sceptical public that increasing the aid budget in a time of economic difficulty was justified. "When people are told the results, they can see that it is morally right, and in Britain's national interest to do these things," he said.
"By the middle of next year, we will express Britain's offer of support and help to the developing world in a results-based framework that I believe will make every Britain proud of the way that the country is contributing to development around the world, in the same way we feel proud of the contribution our armed forces make to peace and security."
Join our commenting forum
Join thought-provoking conversations, follow other Independent readers and see their replies