Labour leadership election: Angela Eagle pulls out of contest to allow Owen Smith straight run at Jeremy Corbyn
Ms Eagle withdrew after Mr Smith secured nominations from more MPs and MEPs than she did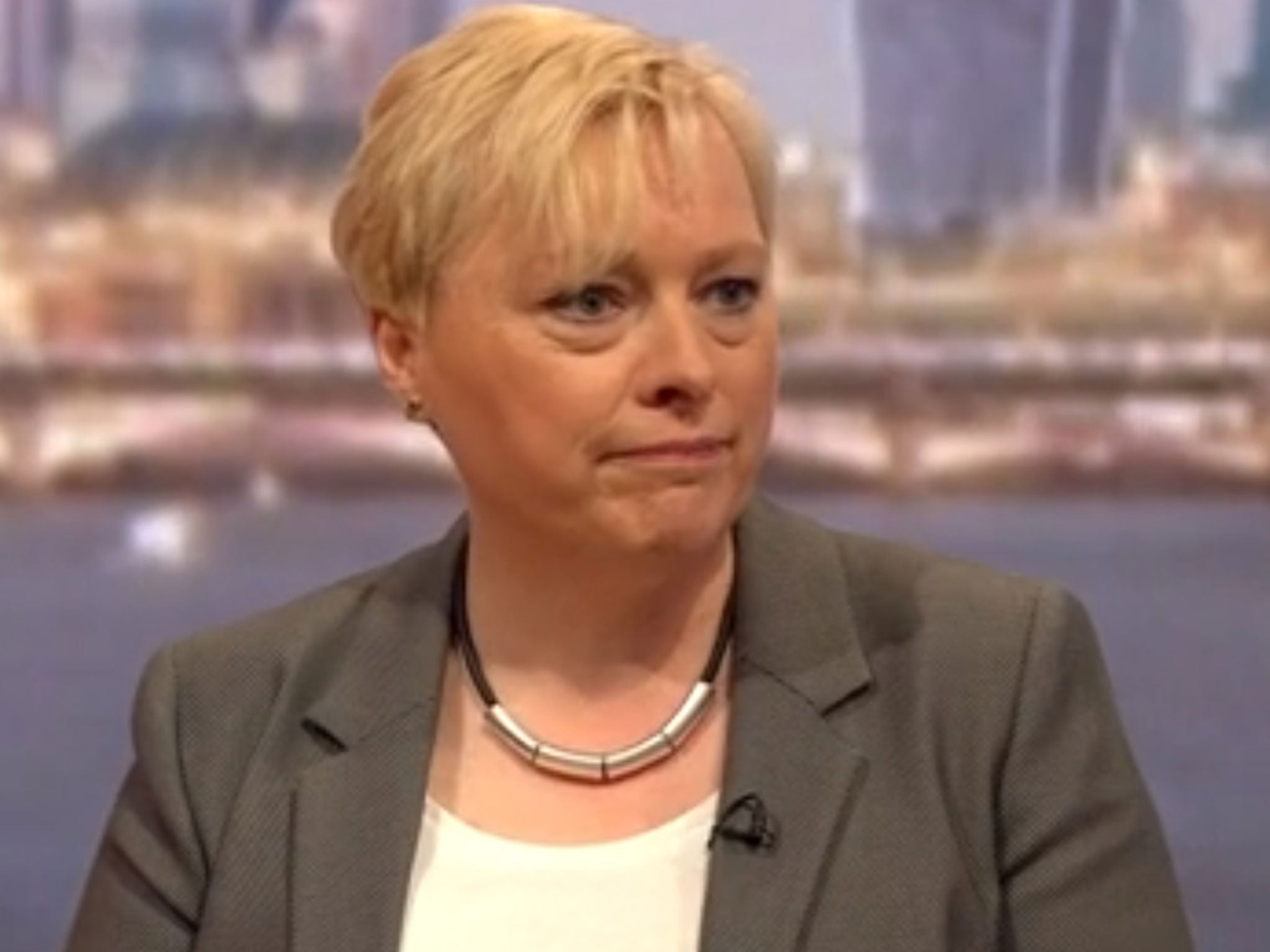 Owen Smith, a relatively unknown Labour MP, will stand against Jeremy Corbyn for the party leadership after Angela Eagle withdrew from the race.
Mr Smith, the former shadow Work and Pensions Secretary, emerged as the sole challenger after he and Ms Eagle struck a deal under which the one with the most support among Labour MPs and MEPs would oppose Mr Corbyn, and the other would stand aside. If they had both run, it would have split the anti-Corbyn vote.
Mr Smith was nominated by 88 MPs and two MEPs, a total of about 20 more than Ms Eagle, the former shadow Business Secretary. Although she pledged him her full support, some of her supporters are angry that he entered the "beauty contest" late in the day after she had shown courage by standing against Mr Corbyn. Some Labour MPs wanted to see a woman candidate and Labour to choose its first woman leader to oppose Theresa May. They said Ms Eagle, an MP since 1992, is much better known among the 375,000 party members who will decide the leadership election on 24 September, a year after Mr Corbyn was elected with an overwhelming 59 per cent of the vote.
But allies of Mr Smith, MP for Pontypridd since 2010, said his "fresh face" would appeal to party members as he would draw a line under the New Labour era. He opposed the Iraq War while Ms Eagle, a minister under Tony Blair and Gordon Brown, voted for it.
Mr Smith has positioned himself slightly to the left of Ms Smith, stressing his anti-austerity credentials and backing a return to a 50p top rate of income tax. He also promised a second EU referendum on the exit terms negotiated by the Government.
Supporters of the Labour leader expressed confidence that he would see off Mr Smith's challenge even if he ran on a left-wing platform. "He won't be able to out-Corbyn Corbyn," one aide said.
Mr Smith insisted he had entered the race late because his brother had been seriously ill. Pledging to "heal and unite" Labour, he said: "Jeremy is owed a debt of gratitude for helping Labour rediscover its radical roots, but we do need a new generation of Labour men and women to take this party forward, to get us ready for government once more." He told party members: "I can be your champion. I am just as radical as Jeremy Corbyn." Under him, he argued, Labour would keep its principles but also win power.
The former BBC producer, who backed Andy Burnham in last year's leadership election, said he would fight a "comradely" campaign but would "take Jeremy on" over the issues and policies. He said of Ms Eagle: "Angela is a star in the Labour firmament. She will be at my right hand throughout this contest and if I am successful, Angela will be alongside me as my right hand woman." This was a sign that she could become shadow Chancellor or shadow First Secretary of State.
Owen Smith would press nuclear button
The MPs who nominated Mr Smith included Ed Miliband, the former Labour leader; Dame Margaret Beckett, the former Foreign Secretary and Rachel Reeves, another former shadow Work and Pensions Secretary.
Ms Eagle insisted there was only "quite a narrow gap" in the number of nominations for the two potential anti-Corbyn candidates, but she was standing aside "in the best interests of the party." She said: "We are in lock-step together, arguing for a united Labour Party. We have a Labour Party at the moment that is not working, we've got a leader that doesn't have the confidence of his MPs and isn't reaching out to the country.
"We need to have a strong and united party so we can be a good opposition, take the fight to the Conservative Government and heal our country. So I am announcing that I will be supporting Owen in that endeavour with all my enthusiasm and might."
Dave Brown on Jeremy Corbyn
Show all 12
Neil Kinnock, the former Labour leader, praised Ms Eagle for "a real leadership decision showing her courage, mature judgement and dedication to the party."
Mr Smith's candidacy will put to the test claims by Corbyn critics that some members who backed him for the leadership last year now realise that he is not up to the job. Corbyn allies pointed to a YouGov poll of Labour members for The Times, which suggested that Mr Corbyn would defeat Mr Smith by 56 per cent to 34 per cent. Some 69 per cent of members said they know either "not much" or "nothing at all" about Mr Smith, while only one per cent said the same about Mr Corbyn and 26 per cent about Ms Eagle.
Join our commenting forum
Join thought-provoking conversations, follow other Independent readers and see their replies