Appeals against DWP 'fit to work' decisions more successful than ever before
Most cases taken to appeal are overturned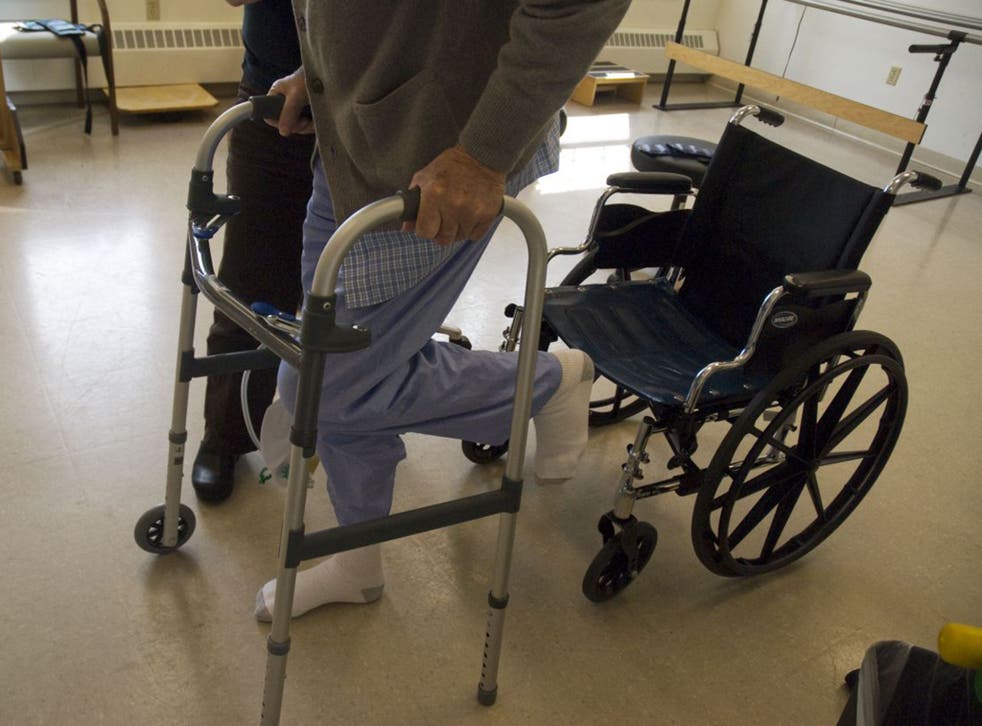 A greater proportion of people declared "fit to work" when applying for disability benefits are having their decisions overturned at appeal than ever before, new figures show.
Between December 2014 and June 2015 53 per cent of everyone who appealed their Employment and Support Allowance "fit to work" decision had it reversed. The new rate exceeds the previous record, set in 2013.
Most decisions brought to appeal are now judged to be wrong by the appeals panel that sees it. The total number of appeals is significantly lower than in 2013, however, down from 5,000 to 1,300.
Appeal hearings themselves are overseen by a judge and a doctor, with some claimants receiving legal representation.
Learning disability charity Mencap said the new figures were an indication that the disability tests were not doing their job properly.
"There is widespread acknowledgement that the Work Capability Assessment is a deeply flawed test and today's figures undoubtedly confirm that the WCA is still failing the people it is designed to support," Rossanna Trudgian, the charity's head of campaigns said.
"The fact that 53 per cent of Fit for Work decisions are being overturned following an appeal is deeply concerning and further evidence of how the WCA is in need of a 'fundamental redesign', as acknowledged by a previous Select Committee Report.
"We hear from many people with a learning disability who during the WCA are asked questions they don't understand and aren't offered the support they need to answer questions correctly.
"Wrong decisions are disturbingly commonplace and the percentage is showing no sign of improving – causing fear and anxiety amongst people with a learning disability."
It was reported earlier this month that a group of student volunteers at one legal advice centre in Bristol had help overturn fit to work decisions at a rate as high as 95 per cent.
Steep cuts to legal aid for people challenging benefit decisions have left many people without legal help, however.
What does five more years of the Tories mean for Britain?

Show all 8
The Work Capability Assessment, which judges whether people are fit to work for the Employment and Support Allowance benefit, has faced a number of controversies in recent months and years.
Figures released by the Department for Work and Pensions last week show that thousands of people died soon after being declared fit to work.
The Department for Work and Pensions battled for months not to release the numbers, with its chief minister Iain Duncan Smith at one point telling Parliament they did not exist.
In June the British Psychological Society said there was "now significant body of evidence that the WCA is failing to assess people's fitness for work accurately and appropriately". It called for a full overhaul of the way the tests are carried out.
The time taken to resolve appeals was also previously a source of controversy, with hardship caused while cases worked through the system.
The DWP said caution should be applied before drawing conclusions from the numbers because of variations in the raw figures.
A DWP spokesman said: "We knew the Work Capability Assessment wasn't working as well as it should and have made significant improvements following five independent reviews.
"As a result, people are getting more tailored support to return to work, instead of being written off on long term sickness benefits as happened too often in the past, and only 14 per cent of all Fit for Work decisions are overturned."
Join our new commenting forum
Join thought-provoking conversations, follow other Independent readers and see their replies