AstraZeneca vaccine: 'More than enough' alternative jabs for people aged 18-29, says Hancock
'We have more than enough Pfizer and Moderna vaccine to cover all of the remaining 8.5 million people aged between 18-29 if necessary,' says health secretary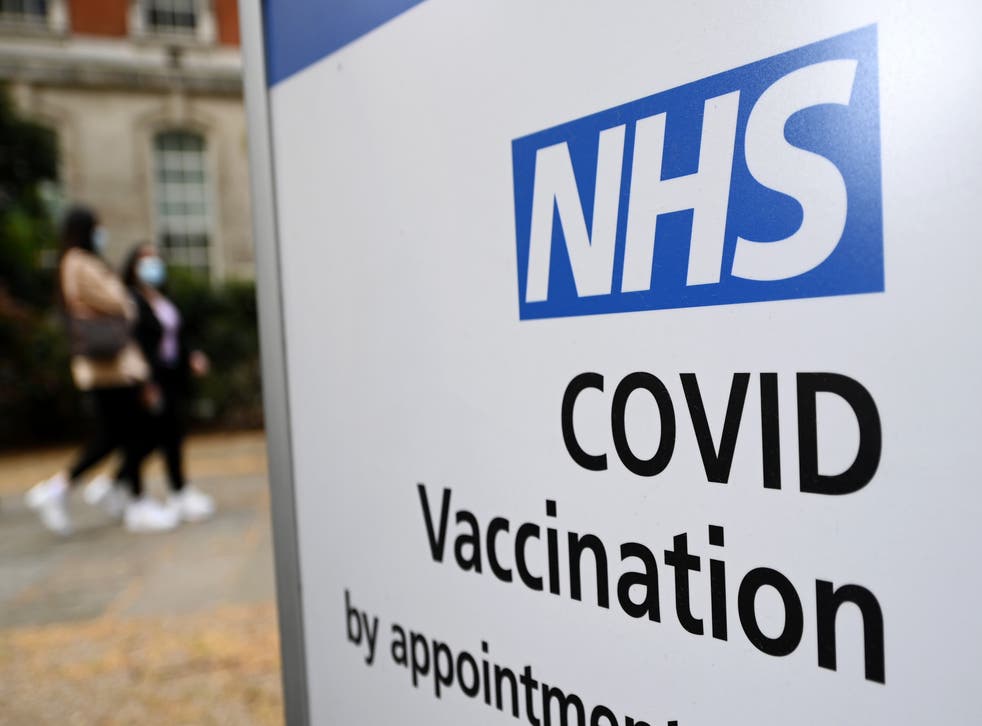 Matt Hancock has claimed there will be "more than enough" Pfizer ad Moderna jabs available for people aged 18-29 after new advice was issued to offer younger groups an alternative to the AstraZeneca vaccine.
Seeking to allay concerns about the vaccine programme rollout being delayed, the health secretary also stressed the government was "on track" to reach the target of all adults in the country being offered a jab by the end of July.
Mr Hancock said that out of 10.6 million aged between 18-29 in the UK, over 1.6 million had already received a first dose of a Covid-19 vaccine, as he insisted it was "safe" for all ages to come forward for a second jab when asked to by the NHS.
"Anybody who's had the jab should continue with the second jab because there's no evidence of this affect after a second jab and we have more than enough Pfizer and Moderna vaccine to cover all of the remaining 8.5 million people aged between 18-29 if necessary," he told Sky News.
His remarks came after the UK's medicines agency said those aged between 18-29 should be offered alternative vaccines, after new evidence linking the jab to a very small number of potentially fatal blood clots — described as "extremely rare".
Read more:
Health officials said the AstraZeneca/Oxford vaccines remains safe for the vast majority of people, with 20 million doses having been administered across the country, with an estimated 6,000 lives being saved.
Deputy chief medical officer Jonathan Van-Tam also told a televised briefing on Wednesday that the "course correction" should have a "zero or negligible" impact on the vaccine rollout, adding: "It is full speed ahead with the UK vaccine programme, so that we can get life back to normal."
Mr Hancock said the regulators displayed an "abundance of caution" in recommending an alternative jab and in a separate interview with the BBC stressed the long-term effects of long Covid on under 30s who may be hesitant over receiving a jab.
"These vaccine are safe," he said. "And if you want to have the Pfizer or Moderna vaccine instead then that is fine. Covid is a horrible disease and long Covid affects people in their 20s just as much as it seems as any other age group and can have debilitating side effects that essentially ruin your life."
He added: "The safety system that we have around this vaccine is so sensitive that it can pick up events that are four in a million — I'm told this is about the equivalent risk of taking a long-haul flight."
The cabinet minister also declined to say whether vaccines would be made compulsory for care home staff, as he revealed that uptake was now 80 per cent. "There's still more work to be do but I'm very grateful to the care home home workers who've been coming forward," he said.
Pressed on compulsory vaccines for the workforce after reports last month the government was considering the move as part of a review into Covid certificates, Mr Hancock said:"We haven't made an announcement on that, we haven't said anything about that. But the uptake has been going up and that's very important."
Join our new commenting forum
Join thought-provoking conversations, follow other Independent readers and see their replies