Government cuts are 'not really austerity', says former Tory Chancellor Norman Lamont
'Austerity is just another word for living within one's means'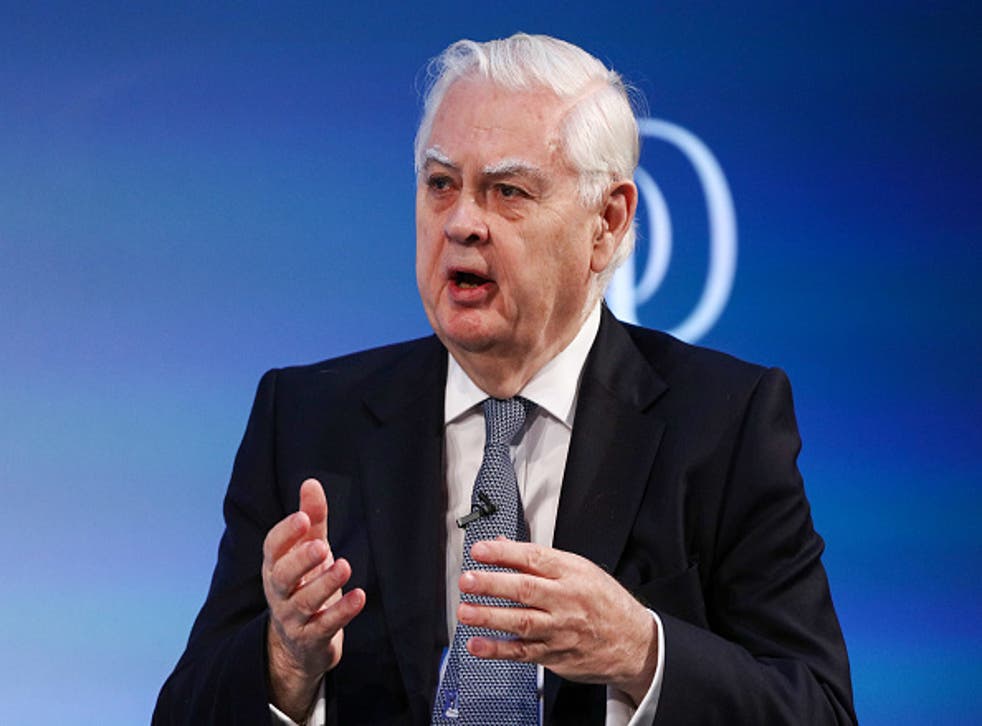 A former Conservative MP and Chancellor of the Exchequer insisted that the Government cuts over the past eight years did not represent "austerity".
Norman Lamont, a Baron who served as Chancellor of the Exchequer in the early 1990s and is a member of the House of Lords, told the Today programme that austerity was just another word for "living within one's means".
"Austerity is just another word for living within one's means. It's not really austerity."
When pushed on his claim, he insisted that private sector pay has declined in real terms and public sector pay was, on average, higher.
"What I am objecting to […] is the idea we should abandon restraint on public expenditure. The control of public sector pay is extremely important.
"It's roughly half of current expenditure and about 30 per cent of total expenditure. It comes to £200 billion plus a year."
In pictures: Anti-austerity protest outside Downing Street

Show all 7
UK public sector workers saw their total earnings rise by an estimated 0.9 per cent in 2016 - the lowest year-on-year increase so far this century.
It followed average rises of 1.9 per cent in 2013, 1 per cent in 2014 and 1.9 per cent in 2015, according to the Office for National Statistics.
The Tory Cabinet is reportedly split over whether the Government should raise taxes as hatred of the blanket 1 per cent public sector pay cap grows.
Michael Gove said taxpayers would not foot the bill, but Chancellor of the Exchequer Philip Hammond reportedly warned ministers that unpopular tax rises will be necessary.
Thousands of anti-austerity protesters show support for Jeremy Corbyn
Foreign Secretary Boris Johnson said he would also support ending the public sector pay gap if it was done in a "responsible way".
The U-turn of Tory austerity comes after the party failed to win the majority of younger voters and an overall majority in Parliament at the June 8 election. Labour, which campaigned against austerity, surged by 34 seats.
Around 40 backbench MPs were intent on rebelling if Mr Hammond did not come up with the money to end the public sector pay cap.
Austerity, brought in under George Osborne in 2010, was designed to reduce the debt and deficit of the UK.
The deficit still stands at £50bn and the national debt has risen to £1,7 billion.
Jeremy Corbyn: Grenfell Tower has exposed the disastrous effect of austerity
Liberal Democrat Treasury spokesman Vince Cable, who is vying for the party leadership, said people who work in the public sector are due a pay rise.
"The situation has changed since the public-sector pay cap was first introduced, at a time when there was a real budget emergency and fear of large-scale public-sector unemployment," he said.
"The issue we face now is very different. We are struggling to recruit and retain public-sector staff."
He suggested the money could be found by raising corporation tax.
Join our new commenting forum
Join thought-provoking conversations, follow other Independent readers and see their replies