Autumn Statement: Chancellor Philip Hammond says £3m from tampon tax will go to women's charities
But critics say tax should have already been scrapped altogether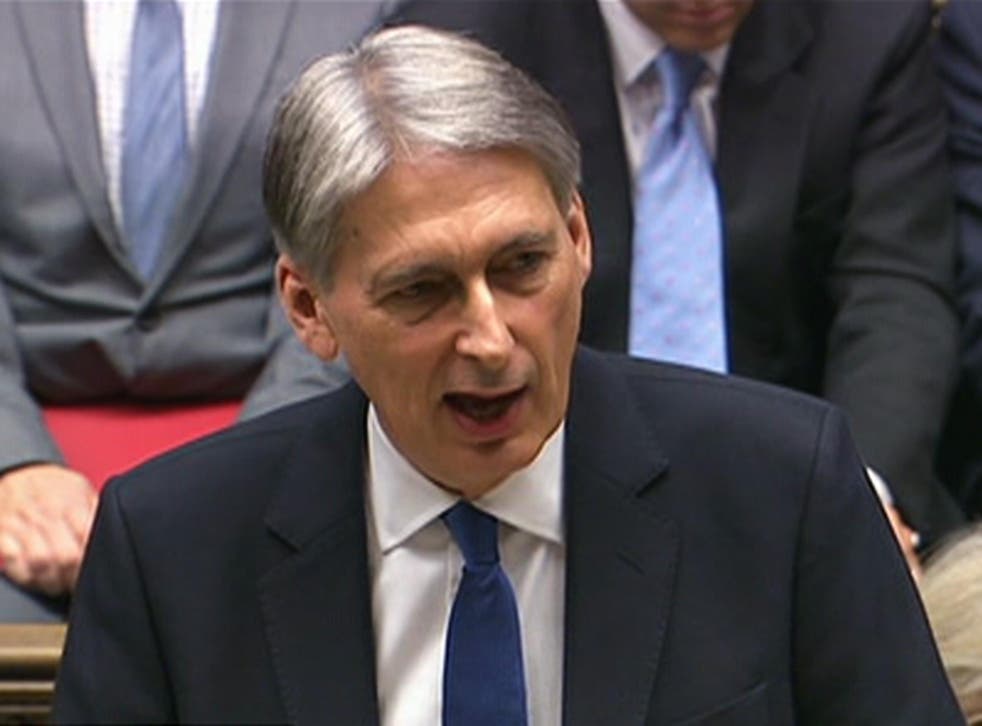 Blink and you may have missed it, but in his Autumn Statement Philip Hammond finally allocated the last of the controversial tampon tax fund to charity.
Mr Hammond said he was able to confirm the allocation of £3 million "for Comic Relief to distribute to a range of women's charities".
But the Labour MP Sarah Champion was quick to point out that the money is "not new". It is in fact part of a £15 million sum collected by the Government each year in VAT on women's sanitary products, and the first £12 million had already been allocated by the Chancellor's predecessor, George Osborne.
Mr Hammond presented the last allocation of the funds as a piece of good news for the Commons on Wednesday afternoon - but it is really just the latest in a sorry saga involving Westminster, the EU and the rights of women.
Tampons are deemed a luxury item for the purposes of VAT, meaning that under EU law member states must charge a minimum tax on them of 5 per cent.
That has understandably been the cause of outrage, and after a full-blown row Mr Osborne originally pledged to remove the tampon tax altogether in November 2015.
While this was blocked by the EU, the Government promised to ring-fence all funds received through the tax to be redistributed to charities supporting women.
And in March, the EU promised to relax certain elements of VAT law, allowing David Cameron to declare: "Britain will be able to have a zero rate for sanitary products, meaning the end of the tampon tax."
Fast forward eight months, however, and nothing appears to have changed. The last update on the situation was on 26 May, when EU commissioner Pierre Moscovici promised "proposals this year".
Government to abolish Autumn Statement
It remains unclear how Brexit will impact the arrangement secured by Mr Osborne. It is even possible that Britain could be out of the EU anyway before such a change to the bloc's laws can be passed.
A Treasury spokesperson said the Government was committed to a zero-rate of VAT on women's sanitary products.
They said the Government would continue the fund until EU law allowed the UK to apply a zero-rate of VAT on these products, or the country leaves the EU – whichever comes first.
Register for free to continue reading
Registration is a free and easy way to support our truly independent journalism
By registering, you will also enjoy limited access to Premium articles, exclusive newsletters, commenting, and virtual events with our leading journalists
Already have an account? sign in
Register for free to continue reading
Registration is a free and easy way to support our truly independent journalism
By registering, you will also enjoy limited access to Premium articles, exclusive newsletters, commenting, and virtual events with our leading journalists
Already have an account? sign in
Join our new commenting forum
Join thought-provoking conversations, follow other Independent readers and see their replies