Back in the thick of it... Alastair Campbell returns to work as a spin doctor
Labour's master of media manipulation is back in the PR business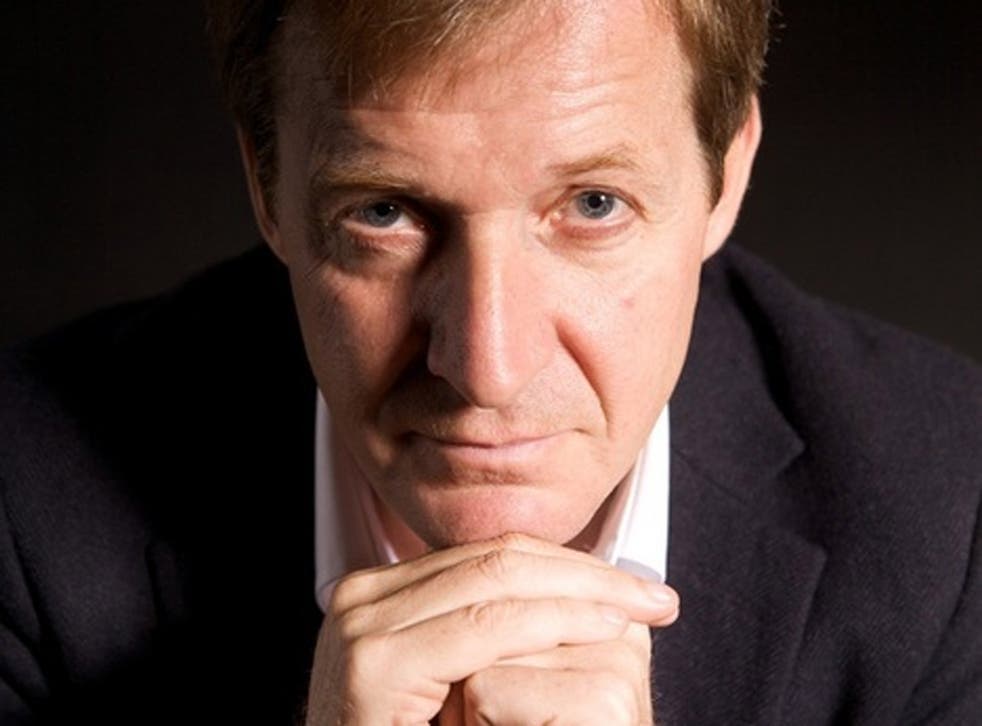 He has produced four volumes of diaries, become a prolific blogger, starred in a one-man show, appeared on the after-dinner speaking circuit, raised funds for charity and followed his beloved Burnley FC around the country.
But until yesterday, almost nine years after he quit as Tony Blair's director of communications, Alastair Campbell had resisted all overtures to accept permanent paid employment.
The legendary spinner – admired and vilified in equal measure at Westminster – has been headhunted as a consultant by the communications agency Portland, which was founded by his former Downing Street deputy, Tim Allan. In his new role Mr Campbell will advise a roster of clients that includes Tesco, McDonald's, Vodafone and Google. Portland has also provided PR advice to the government of Russia and Kazakhstan's dictatorship.
Mr Campbell will help companies with their long-term strategic communications, rather than their day-to-day public relations. And he will draw on his time in government by advising corporate clients on dealing with any crisis that could befall them.
He has been working part-time for the company for several months, but disclosed yesterday he had finally decided to take a permanent post after a "persistent" campaign by Mr Allan to bring him on board. "It was not something I ever thought, to be honest, that I would do," he said. "A great deal of nonsense is talked about spin. It is not just legitimate for businesses to consider strategic communications but essential. It can often be the difference between success and failure. It is also something where we have developed real expertise in this country."
Mr Campbell had originally intended to leave Downing Street in 2002 but was persuaded to stay on for another 12 months as the Iraq crisis turned into war.At the time of his resignation he suggested he was burnt out by the gruelling experience of being at Mr Blair's side for nine years – three in opposition and six in office.
He said: "In some jobs, and this is one of them, there is no such thing as a day off, or a night off, or a holiday without interruption. The pressures are real and intense, but in doing the job you learn to live with them. It is your family that pays a price."
After his departure, he channelled much of his prodigious energies into his diaries, The Blair Years. Mr Campbell has used his blog – and later Twitter – to opine regularly on politics and re-emerged to help with Labour's election campaigns in 2005 and 2010. A burgeoning broadcasting career has included a documentary on his battle with depression and appearances on Question Time, Top Gear and Jamie's Dream School.
As well as Mr Allan, he will be reunited at Portland with several familiar faces from Downing Street, including David Bradshaw, with whom he also worked on the Daily Mirror, Steve Morris and Martin Sheehan.
He will also become a colleague of a previous political foe, Michael Portillo, the former Tory cabinet minister. Mr Campbell said: "I'm not sure when I was in No 10 that I ever thought I would be working alongside Michael Portillo but then I think even Michael will admit he's changed his outlook more than I have."
Spin-offs: What the No 10 team did next
Lance Price
Then Media adviser, 1998-2000.
Now Author and commentator. Executive director of the Kaleidoscope Trust, which campaigns globally for gay rights.
Godric Smith
Then Official spokesman, 2001-06. Quietly spoken and self-effacing, steered Blair government through Hutton inquiry.
Now Overseeing the media relations operation for the London Olympics.
Tom Kelly
Then Official spokesman, 2001-07. Notoriously described the Government's weapons inspector Dr David Kelly as a "Walter Mitty" character in what he wrongly thought was an off-the-record chat with journalists. Had to apologise to Dr Kelly's widow amid demands for his resignation.
Now Director of communications at Network Rail.
David Hill
Then Director of communications, 2003-07. Veteran Labour figure, was also the party's director of communications from 1991-99.
Now Provides "high-level strategic counsel" for Bell Pottinger.
Join our new commenting forum
Join thought-provoking conversations, follow other Independent readers and see their replies