Baroness Warsi 'saddened' by rise in Islamic sectarianism
MP's comments come after Briton carries out suicide attack in Shia-Sunni Syria conflict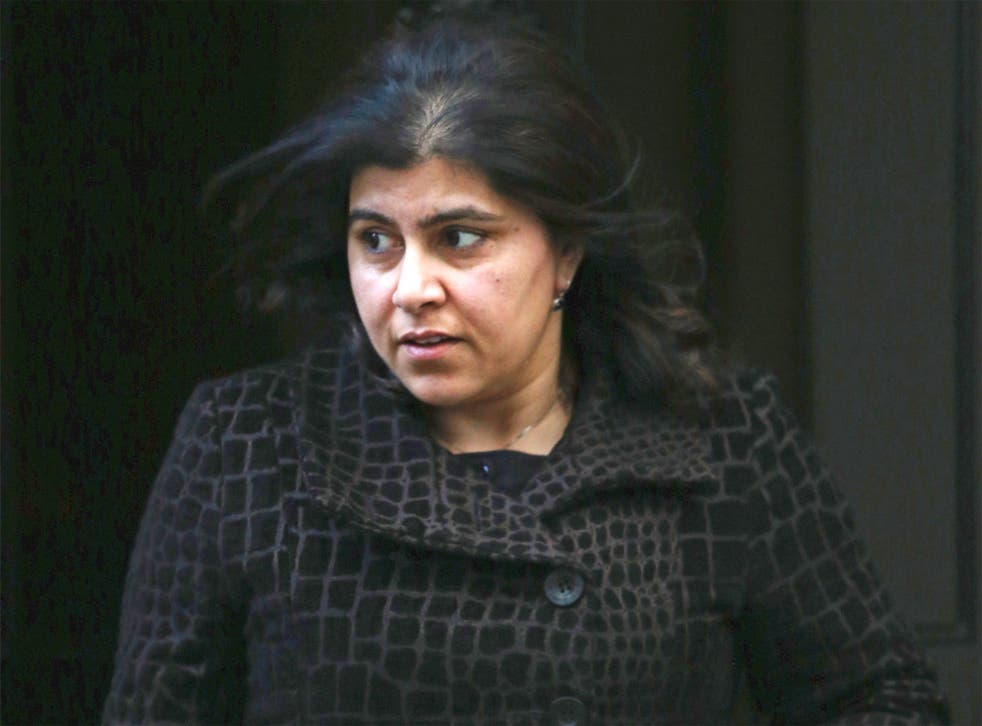 Islamic sectarianism has become a "deep and dangerous" problem in Britain that is being used to justify acts of religious extremism, the country's most senior Muslim politician has warned.
In a speech during a trip to the Middle East, Baroness Warsi said that differences between branches of Islam were being used by extremists to cause "tension, turmoil and terrorism". She warned that such preaching was stripping the "soulfulness and kindness of spirit" from the heart of the religion and called on Islamic leaders to "reclaim the true meaning of the religion".
Her comments come just days after it emerged that a UK citizen had become the first known Briton to carry out a suicide attack in Syria. Abdul Waheed Majeed, from Crawley, joined Jabhat al-Nusra, an al-Qa'ida-aligned group, and drove a truck laden with explosives into the gates of a prison in Aleppo.
While the Syrian conflict is in part about the rule of President Assad it also has a very significant sectarian dimension. Mr Assad is supported by the Shia minority in Syria, while the opposition come from the almost exclusively Sunni majority.
In her speech, given at the Sultan Qaboos Grand Mosque in Oman, Baroness Warsi said such divisions were rarely confronted but posed "a great danger to faith and our world". "The hatred that can exist between sects – between people who follow the same God – disturbs and saddens me," she said.
"And even in Britain we are not immune from it. With division being preached by some, and belittling another's faith or denomination being used as a way of reaffirming one's own. Often the strongest condemnation seems to be reserved for your brother or sister in faith."
Baroness Warsi pointed to Iraq where more than 50,000 people have been killed as a result of sectarian terrorism and Pakistan, where she said in the past two years, more than 1,000 people have died in religiously inspire violence.
"The fact that they use sectarianism as a basis for their actions shows how deep and dangerous this problem has become," she said. "It reflects a world view that states you are only acceptable if you follow my version of my faith."
But she added she feared it was also politics masquerading as religion. "There's a deeply disturbing political element to sectarianism when negative political forces exploit these differences," she said. "And this approach takes on an even more sinister tone when sect is equated with nationality or loyalty to a particular country."
Baroness Warsi, who was appointed the first Minister for Faith by the Coalition, revealed that she had been personally targeted by a gang who accused her of "not being a proper Muslim". "They didn't approve of me appearing in public without my face covered," she said. "They reduced my faith to a list of 'don'ts', defined only in the negative, defining their faith in terms of what they were against, rather than what they stood for. I believe that this approach is at odds with the teachings of Islam."
Register for free to continue reading
Registration is a free and easy way to support our truly independent journalism
By registering, you will also enjoy limited access to Premium articles, exclusive newsletters, commenting, and virtual events with our leading journalists
Already have an account? sign in
Register for free to continue reading
Registration is a free and easy way to support our truly independent journalism
By registering, you will also enjoy limited access to Premium articles, exclusive newsletters, commenting, and virtual events with our leading journalists
Already have an account? sign in
Join our new commenting forum
Join thought-provoking conversations, follow other Independent readers and see their replies