Benefit changes are killing the vulnerable, say campaigners
The sister of a mentally ill man who starved to death warns that many more could die this winter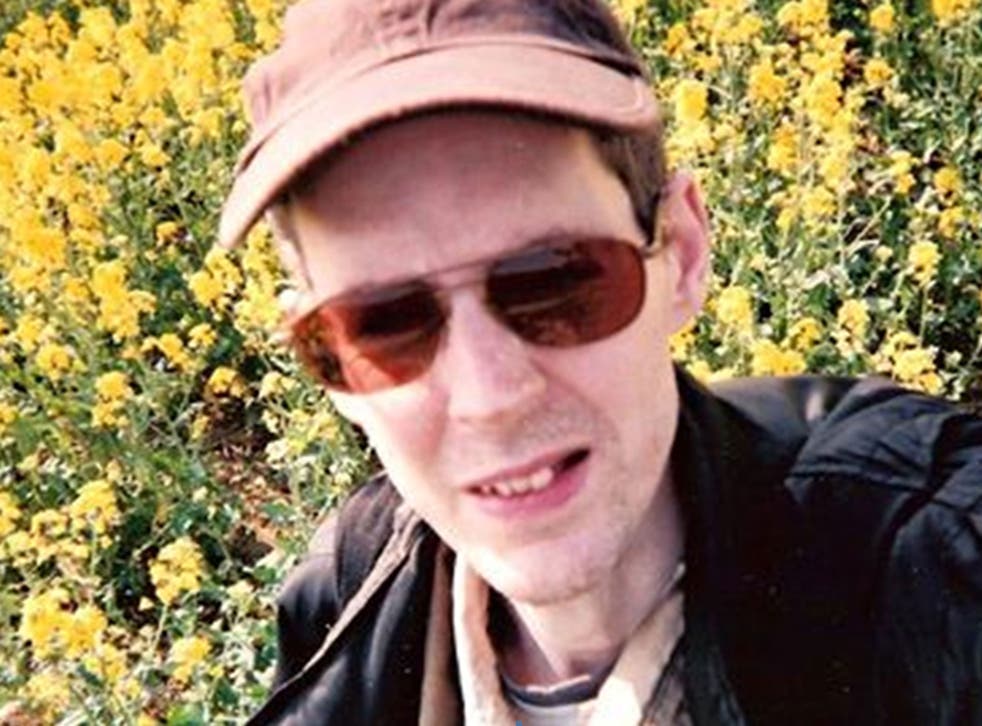 The sister of a mentally ill man who starved to death in David Cameron's constituency after his benefits were wrongly cut has accused the Government of "killing the very vulnerable", as official figures emerged suggesting dozens of people could have died in similar circumstances.
Freedom of Information requests by the Disability News Service revealed that the Department for Work and Pensions (DWP) has investigated decisions made about welfare payments following the deaths of 60 people since 2012 – the first time the DWP has tacitly admitted there could be a link.
However, campaigners believe the number of deaths could be far higher, claiming the changes to benefit rules have amounted to "passive euthanasia".
A public meeting in Witney in Oxfordshire on Thursday will hear from the sisters of two men who died after their benefits were cut, Mark Wood, 44 and David Clapson, 59. Mr Wood, who had a number of mental health problems, was found starved to death last year after his benefits were reduced to £40 a week because he was deemed fit for work. A government review later found that this decision had been a mistake.
The Prime Minister has said his death was "tragic" and pledged to "help find the answers to make sure that lessons are learnt". However, Mr Wood's sister Cathie Wood, 49, said she felt that members of the Government believed "these people aren't worth having around".
"They must, in their secret hearts, think that," she said. "It worked; he died. They say they want to protect the very vulnerable, and they are killing the very vulnerable. I think it is a really huge, hidden scandal and there are going to be more people who die this winter."
Mr Wood, who had been "desperately trying to be independent", was reclusive, and only told his family that his benefits had been cut shortly before he died. The coroner said his death was probably partly caused by his being "markedly underweight and malnourished".
A DWP report into his case,due out in June, has been delayed. Officials now say it will not be ready until next year. Ms Wood said she suspected it would not be revealed until after the general election.
Mr Clapson, a former soldier and a Type-1 diabetic, died in July after his benefits were cut. He had no food in his stomach, £3.44 in the bank and no money on his electricity card, leaving him unable to operate his fridge where he kept his insulin. MPs are to look into his death after a petition calling for an inquiry gathered more than 210,000 names.
"I feel [benefit] sanctions are cruel and harsh on the weak and vulnerable, which my brother had become through no fault of his own," his sister Gill Thompson said. "My brother didn't create [a fuss], he just walked away … he wasn't one for a scene. My brother has gone, there is nothing can be done to bring him back. All I want now is lessons to be learnt and no one else to die, and his passing not to be without meaning."
In 2013, some 871,000 people were sanctioned by the DWP, losing some or all of their benefits for weeks or months. John Pring, of the Disability News Service, said the admission the DWP had looked into 60 cases since 2012 was significant. "It does seem to be the first kind of solid evidence that the DWP do seem to accept there's some link between mistakes they make in their procedures and the deaths of people," he said.
Mr Pring suspected there were "a lot more" cases, saying he knew of more than 60 from inquest reports alone. The true number, he said, could be anything from about that to several thousand.
John McArdle, from campaign group Black Triangle, has compiled a list of 70 people who died after their benefits were cut, including many mentally ill and disabled people. He said this was likely to be "the tip of the iceberg". "These people are being cut loose and it's a policy that amounts to passive euthanasia. These are very vulnerable people who require our support, care and love," he said.
Thursday's meeting was organised by the Green Party, of which Mr Wood was a member. Stuart Macdonald, prospective Green parliamentary candidate in Witney, said: "Mark Wood was told that he didn't deserve to have any more money. He felt [£40 a week] was what he deserved … and it was his fault if he couldn't manage. He had more money from his sister but he gave that away to charity because he didn't feel he deserved it."
A DWP spokeswoman said Mr Clapson had not appealed against the removal of his benefits or sought hardship payments. Of Mr Wood's case, she said: "The coroner attributed Mr Wood's eating disorder and food phobia as the likely cause of his death." She said the DWP spent £94bn a year on working-age benefits "to ensure that a safety net is in place to support some of the most vulnerable people in society".
Join our new commenting forum
Join thought-provoking conversations, follow other Independent readers and see their replies