Bernie Sanders rejects Jeremy Corbyn's claim he sent Labour leader supportive message
'The Senator didn't send a message and doesn't intend to get involved in British politics but he admires Mr Corbyn and wishes him well'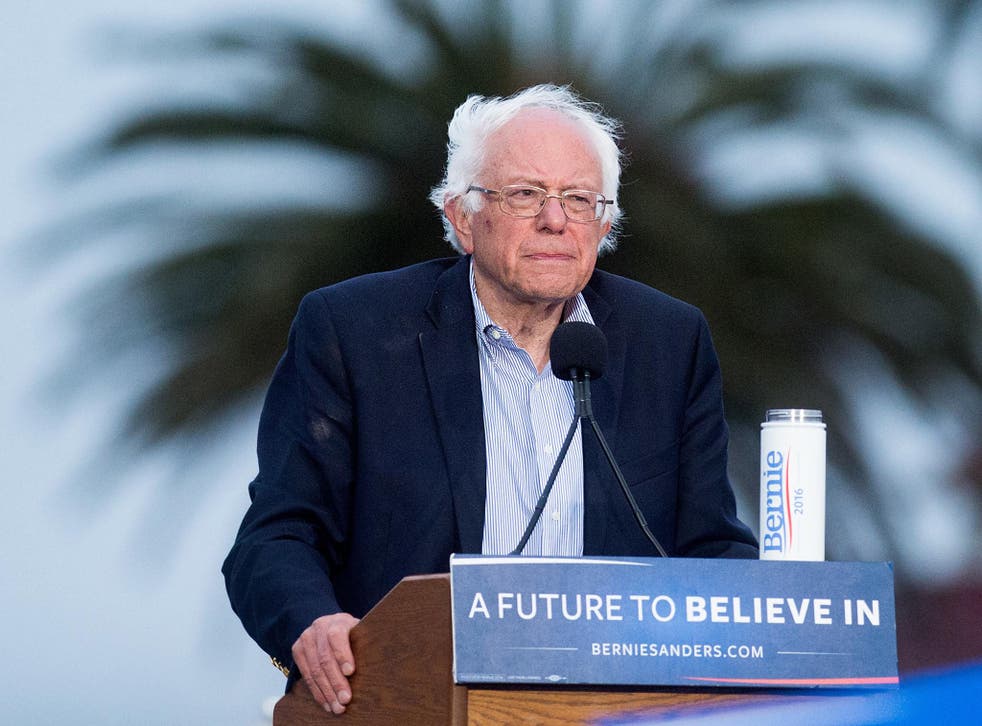 Jeremy Corbyn was left red-faced after his claim that he'd received a supportive message from Bernie Sanders was denied by the US senator.
It comes after the Labour leader told supporters at a phone bank on Monday evening in Walthamstow that the former Democratic hopeful for President had been in touch with his aides to draw parallels between their left-wing campaigns.
But a spokesman for Mr Sanders, who was beaten by Hillary Clinton to the Democratic nomination, told the Huffington Post: "The senator didn't send a message and doesn't intend to get involved in British politics but he admires Mr Corbyn and wishes him well."
Of Mr Sanders supposed message, according to the Press Association, Mr Corbyn had said: "We had a message yesterday from Bernie Sanders saying that they condemned him because he wasn't electable.
"And he said the reason they condemned him was because he was electable. And he represented a threat to the establishment within the USA."
"So I think you can see the parallels that are going on there," he added.
Responding to the intervention by Sanders' camp, a spokesperson for the Labour leader said: "Jeremy was misinformed by an aide, who had wrongly been led to believe this was the case." But, they added, despite the message not being sent, aides of the Vermont Senator were due to come and work on Mr Corbyn's campaign.
Labour leadership contest: Jeremy Corbyn vs Owen Smith

Show all 8
Mr Corbyn, who is currently engaged in a bitter battle with Owen Smith, his former shadow work and pensions secretary, for leadership of the party, was speaking to volunteers at a phone bank in Ghousia community centre, east London, where supporters were making the case for the Labour chief to remain in his post.
It comes after a row – dubbed "traingate" on social media – involving Jeremy Corbyn and Richard Branson's Virgin Trains intensified after CCTV footage emerged appearing to contract initial claims that Mr Corbyn was forced to sit on the floor on a service from London to Newcastle because there were no free seats.
Register for free to continue reading
Registration is a free and easy way to support our truly independent journalism
By registering, you will also enjoy limited access to Premium articles, exclusive newsletters, commenting, and virtual events with our leading journalists
Already have an account? sign in
Register for free to continue reading
Registration is a free and easy way to support our truly independent journalism
By registering, you will also enjoy limited access to Premium articles, exclusive newsletters, commenting, and virtual events with our leading journalists
Already have an account? sign in
Join our new commenting forum
Join thought-provoking conversations, follow other Independent readers and see their replies