Besieged Tory chairman, Grant Shapps, accused of breaking rules on use of data
The party could be fined for not stating that it is keeping contact details of survey respondents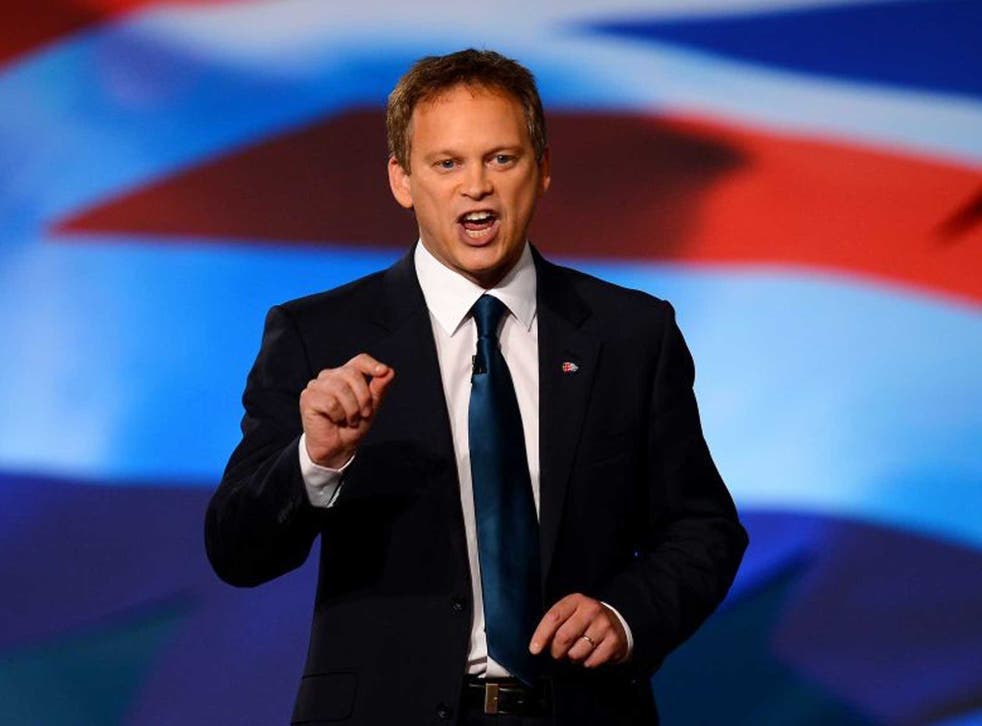 The besieged Conservative party chairman, Grant Shapps, is again under fire after the party was accused of breaching data protection laws in a "vast contravention of personal privacy" that could lead to an official investigation.
The party will be reported to the Information Commissioner's Office (ICO) this week after Mr Shapps failed to respond to two letters from a professional body that enforces ethical research standards.
Jane Frost, chief executive at the Market Research Society (MRS), warned Mr Shapps three weeks ago that a survey on the Conservative website "is in breach of a basic legal requirement as it fails to specify the purpose for which the data will be used".
She argued that the Conservative Party has failed to make it clear that the survey is for building a contact database as well as to inform policy: respondents are asked to rate the three most important issues facing the country, but are also asked for their email addresses and postcodes. However, the survey has not been altered or removed since Ms Frost complained to Mr Shapps.
Ms Frost said yesterday: "There is a lack of transparency. They are trying to get people to sign up as supporters. I think it's a vast contravention of personal privacy. They have broken data protection regulations."
If the ICO agrees that the party has built a contact database without properly informing those surveyed it could impose a fine. Mr Shapps is already struggling after the condescending tone of a post-Budget advert on Wednesday that George Osborne's tax cuts on beer and bingo would "help hard-working people do more of the things they enjoy".
Harriet Harman, deputy leader of the Labour Party, said last night that Mr Shapps "gives people every day more and more reason to mistrust politics and politicians". She added: "It's important that personal information is not misused for political purposes. After the debacle of his Budget advert, this is another example of the wrong sort of politics and that the Conservative Party is out of touch."
Since the advert was published, Mr Shapps has argued that he enjoys beer and plays bingo. However, he has been mocked for the use of the word "they" in a pitch to working-class voters that has backfired.
In her initial letter, Ms Frost added: "I am afraid to say [the survey] is unethical as it is being published under the guise of research, but is in effect being used as a means to build marketing or contact databases … Trust is undermined when surveys, such as this one, are created as they make the public wary of genuine research projects aimed at gathering robust data for genuine use."
MRS is the world's largest research association, with members in more than 60 countries. A Conservative source insisted Ms Frost was incorrect and that the survey was used for "genuine research purposes".
A Conservative Party spokesman said: "We are extremely surprised that this letter was sent without any prior personal contact with the party by Ms Frost or MRS Standards Team and now finds its way into the media. Especially when it makes unfounded and baseless accusations regarding ethics."
Join our new commenting forum
Join thought-provoking conversations, follow other Independent readers and see their replies