Big businesses should reveal cyber attacks, says Labour's defence spokesman
Party will consult on making disclosure of computer hacking a legal requirement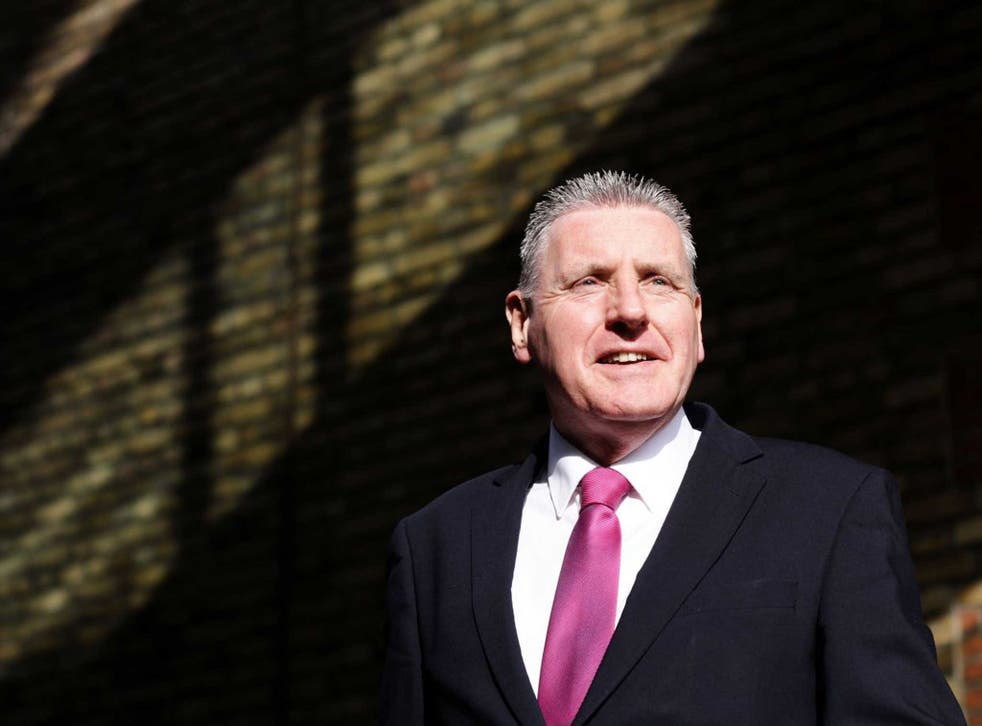 Big businesses could be forced to publicly admit to major cyber attacks from criminal gangs or state-backed terrorist groups, should Labour regain power next year. The party's defence spokesman Vernon Coaker said that he believed it should be "a legal requirement" to disclose these attacks.
Despite cyber crime being a growing threat to UK security – the Cabinet Office estimates it costs the economy £27bn a year – businesses do not have to reveal if their systems have been hacked or compromised. Some executives, particularly those in charge of banks, worry that being so open could scare customers needlessly, as accounts might have remained secure and security protocols proved resilient despite attack.
Mr Coaker admitted that it is "a balance between [needlessly worrying the public] and security". He said that Labour would pour more resources into fighting the hackers. Last year, Adrian Culley, a former Metropolitan Police cyber detective and one-time adviser to Tony Blair's government, warned that the government's £650m budget to fight cyber crime was insufficient.
"One of the things we need to do is consult on whether to make it a legal requirement that people report cyber attacks," said Mr Coaker, 60, who took over the defence brief from Jim Murphy last autumn. "At the moment, there are just voluntary agreements."
Barclays launched an internal investigation in February after a whistle-blower claimed that 25,000 customers' personal data had been stolen. And eight men were arrested last year in connection with a £1.3m theft undertaken through the bank's computer systems.
However, Mr Coaker was uncertain whether government departments should also disclose attacks, even though the hacking of public sector organisations is on the increase. Last week, several Nato websites were hacked in attacks linked to Ukrainian anger at Western interference in Crimea.
Tomorrow, Mr Coaker will outline Labour's position on defence at the Royal United Services Institute, a defence and security think-tank based in Whitehall. He will emphasise an "internationalist" approach, and argue that Labour is as much the "party of defence" as the Conservatives.
The party's former Northern Ireland spokesman admitted that Britain would have to "work with others" in any future military interventions, which is why he will stress "the importance of those alliances" with countries such as the United States and France.
Mr Coaker said that he will also hold a series of conferences and seminars up and down the country, in which he will ask the public to express their views on the future of the armed forces. The first of these will be held in London in June and will also be attended by academics and the military.
"What we've had [in defence] is a lack of strategic debate," argued Mr Coaker. "Let's have a debate and discuss what the strategy will be."
He accused the Defence Secretary, Philip Hammond, of focusing purely on cutting budgets without thinking about the country's defence needs, citing the example of the cancellation of a Nimrod aircraft programme which arguably left the UK with little air cover.
"It's better to say that this is what we want to do, but here's the budget – and then try to marry the two," Mr Coaker added. "The criticism of Mr Hammond is that he is an accountant. Budgets are important, but what I'd like to bring to the job is an empathy and human warmth and human touch."
One of Mr Hammond's most infamous failures was the collapse of plans to semi-privatise the military-kit buying agency, Defence Equipment and Support, in a "GoCo" (government-owned, contractor-operated) business model. There was a lack of private sector interest in running the £14bn-budget agency which wrecked the plans, but the Ministry of Defence is still looking at more limited reforms, called "DE&S-Plus".
However, Mr Hammond has left it open for future defence secretaries to introduce the GoCo model, despite criticism that handing such a sensitive portion of national security to the private sector could be dangerous.
Labour will table an amendment to the Defence Reform Bill that will compel Parliament to scrutinise the GoCo should a defence secretary decide to go ahead with such a huge revamp of the Bristol-based agency. Mr Coaker said this would ensure a GoCo is "not just nodded through".
Register for free to continue reading
Registration is a free and easy way to support our truly independent journalism
By registering, you will also enjoy limited access to Premium articles, exclusive newsletters, commenting, and virtual events with our leading journalists
Already have an account? sign in
Register for free to continue reading
Registration is a free and easy way to support our truly independent journalism
By registering, you will also enjoy limited access to Premium articles, exclusive newsletters, commenting, and virtual events with our leading journalists
Already have an account? sign in
Join our new commenting forum
Join thought-provoking conversations, follow other Independent readers and see their replies