Bombing Syria won't help refugees and could actually create more, Jeremy Corbyn says
The Labour party is setting itself against military intervention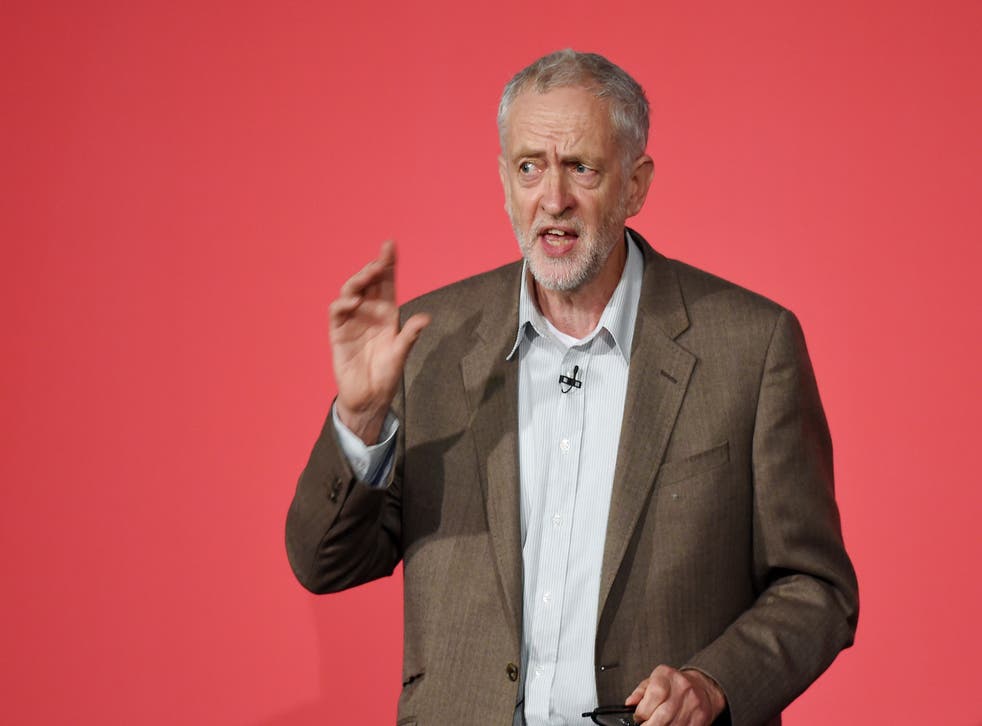 Bombing Syria will not help refugees fleeing the region because of the chaos of the current conflict, Jeremy Corbyn has said.
Writing in the Observer newspaper Mr Corbyn said intervention could risk creating more problems for people in Syria and that the UK should instead try to work for peace in the region.
"The prime minister will soon again be asking us to bomb Syria. That won't help refugees, it will create more," he wrote.
"Isis is utterly abhorrent and President Assad's regime has committed appalling crimes. But we must also oppose Saudi bombs falling on Yemen and the Bahraini dictatorship murdering its democracy movement, armed by us.
"Our role is to campaign for peace and disarmament around the world."
In 2013 advocates of intervention has initially wanted to attack Syrian president Assad, but were defeated in Parliament by Labour, who sided with Tory rebels against the Government.
Hawks have now switched targets and want to attack militant groups in the country, including the so-called "Islamic State" – who are themselves fighting the Syrian regime that was previously to be bombed.
Labour's deputy leader Tom Watson today told the BBC's Andrew Marr Show that bombing would not help the situation in Syria.
He suggested that ground troops could potentially resolve the situation but that there was clearly no public appetite for such military adventurism.
"I'm deeply concerned about the mood music around Syria. One thing I do know as a former defence minister is that any military advisor will tell you: bombing alone will not reach a peaceful settlement to anything," said.
"I think we need to hear what the government's proposals are: what the mission is, what the exit strategy is, and what it would cost.
The refugee crisis - in pictures

Show all 70
"But I would be very, very sceptical if David Cameron is only saying we should bomb: any military advisor will tell you, if he's serious about dealing with Isis that would require troops on the ground
"I don't think there is any will on any of the benches in parliament for troops on the ground."
The warnings comes as the Conservatives attempt to brand Mr Corbyn as a "threat to national security".
The Prime Minister today tweeted: "The Labour Party is now a threat to our national security, our economic security and your family's security."
Mr Watson and Mr Corbyn were both elected as deputy leader and leader of the Labour party by large margins of party members, affiliates and supporters.
Join our new commenting forum
Join thought-provoking conversations, follow other Independent readers and see their replies