Boris Johnson aide and Tory MP claims he was hacked after barrage of angry tweets sent to EU's Brexit negotiator
Conor Burns sent a number of complicated, technical messages to Mr Barnier, then claimed to have been hacked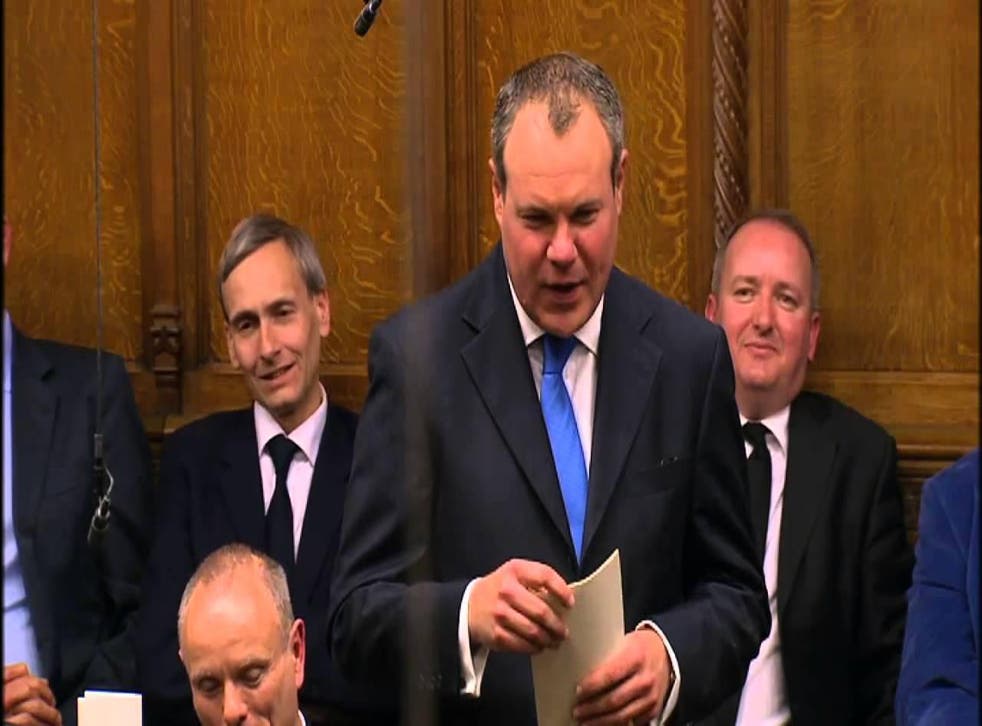 A Conservative MP and parliamentary aide to Foreign Secretary Boris Johnson has claimed his Twitter account was "hacked" after tweets were sent to the EU's chief negotiator Michel Barnier, demanding publish details of the UK's payment obligations to Brussels.
With the third round of negotiations between David Davis and Michel Barnier underway Mr Burns account sent several tweets directed at Mr Barnier's account, each an hour apart, all telling him to "publish now" the legal basis for his demands for payment.
EU officials are demanding the issue of the UK's "divorce settlement" with Brussels be settled before questions on any future trading relationship begin.
At around lunchtime, Mr Burns' account posted : "@MichelBarnier Why don't you publish how you are calculating UK bill based on law ie treaty obligations and directives. Hard facts help."
An hour later, the account posted: "Britain pays her obligations. Why don't you publish them based on law ie Treaty obligations and directives. Legal facts help."
Mr Burns was accused of embarrassing the UK and his boss the Foreign Secretary, by taking to social media to criticise the EU's chief negotiator.
But hours later, the MP for Bournemouth West deleted the tweets and said: "Have been out on visits since 10am this morning. Home to find both twitter and email hacked. Passwords changed."
One respondent said: "The hacker's apparent knowledge of EU law is impressive."
Legal commentator David Allen Green said on Twitter: "One key issue on the legal(istic) side of the financial issue is whether the re is liability under Treaty articles and/or directives. So: the @ConorBurnsUK hacker is either an expert on EU law and/or the Brexit budget issue or the hacker knew this, hence why they asked Barmier about *both* treaty obligations and directives. Wording could not be by accident."
In ongoing talks in Brussels, Mr Barnier has said he hopes to make progress on citizens rights, the financial settlement and Irish border issues. Brexit Secretary David Davis has called on Brussels to show more "imagination" as it seeks to broker a "new and special partnership" between the UK and the EU, words that have been interpreted as an attack on the EU's perceived unwillingness to embrace some of the UK's more creative solution, notably a customs border on the Irish mainland enforced via technological means.
Register for free to continue reading
Registration is a free and easy way to support our truly independent journalism
By registering, you will also enjoy limited access to Premium articles, exclusive newsletters, commenting, and virtual events with our leading journalists
Already have an account? sign in
Join our new commenting forum
Join thought-provoking conversations, follow other Independent readers and see their replies