Legal bid launched to stop Boris Johnson deleting WhatsApp messages about Covid decisions
Action backed by MPs comes after government department 'loses' messages after wiping phone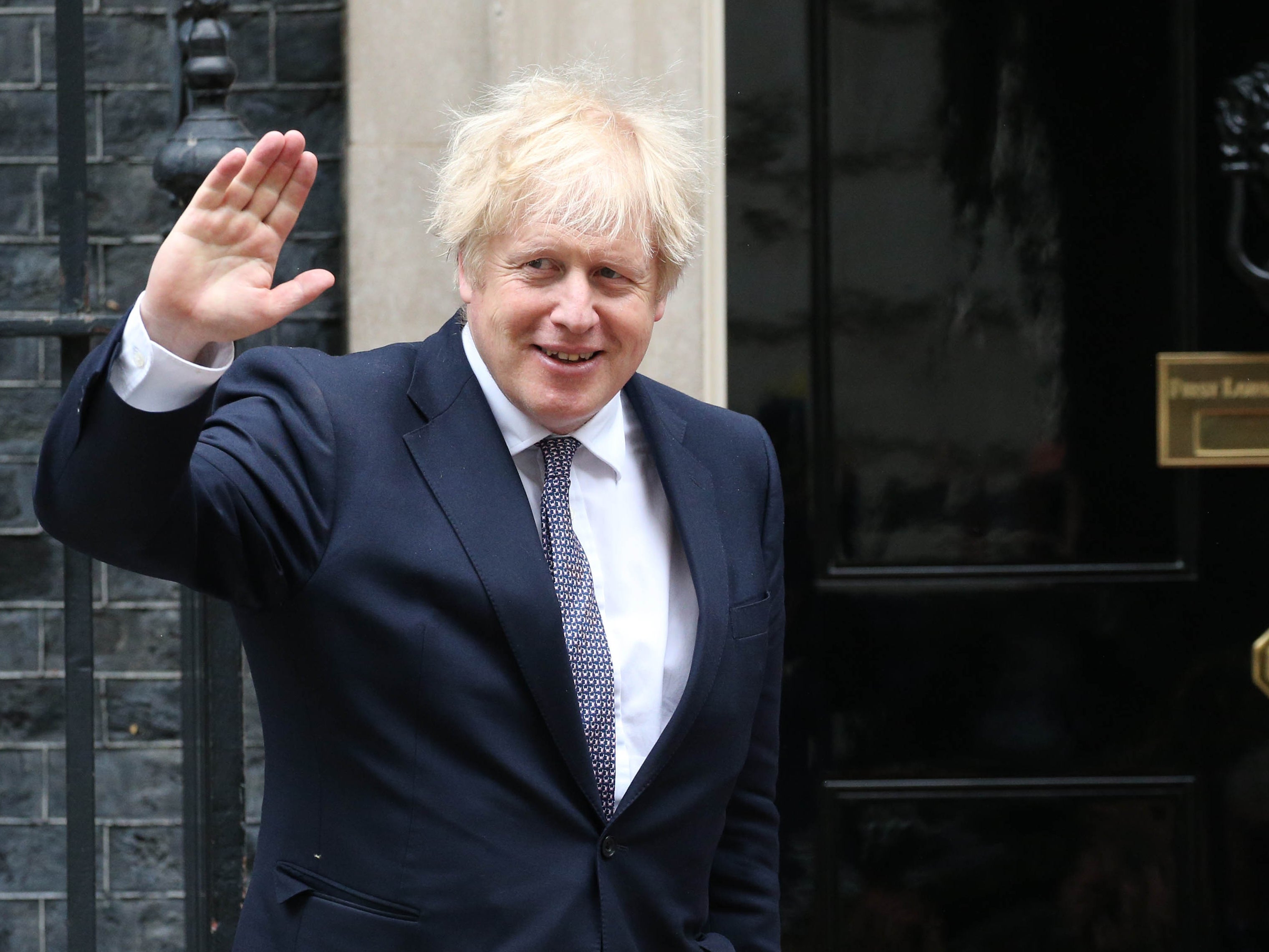 A legal bid has been launched to stop Boris Johnson and his ministers from deleting WhatsApp messages and other communications that would shed light on how they took decisions during the pandemic.
A pre-action letter drawn up by lawyers, and seen by The Independent, warns of "concern that ministers and officials are conducting government business via communication services such as text message, Signal and WhatsApp".
If successful, ministers would be forced to start archiving conversations they have via text message to comply with their legal duty to make official business accessible to freedom of information requests.
MPs backing the legal action are concerned that the deletion of messages in which crucial decisions about lockdown were taken could make an eventual inquiry into government mistakes harder.
"Recent weeks have exposed more fatal errors by the government, including the delay adding India to the red list which allowed the Indian variant to take root in the UK," said Caroline Lucas, one of the MPs supporting the move for transparency.
"The inquiry must have full access to communications behind these decisions, including any relevant text messages between ministers and civil servants, to find out what lay behind them.
"Failure to do so would risk meaning vital evidence is missed and crucial lessons go unlearned."
Martha Dark, director of legal group Foxglove, which is bringing the case, told The Independent that the government did not have the proper arrangements in place and was in "clear breach of the law".
"We are in an unprecedented national emergency. All records relating to government business, including WhatsApp messages, text messages, Signal messages must be kept for consideration under the Public Records Act. There are no arrangements currently in place to ensure that happens," she said.
"The only hope we have of holding power to account or even simply maintaining the historical record is transparency."
The legal action comes days after the top official at HM Treasury claimed he lost records of his replies to lobbying texts from the former PM David Cameron.
In a response to a freedom of information request, the government said that the 12 exchanges with Treasury permanent secretary Tom Scholar could not be revealed because the civil servant's phone had been accidentally wiped to factory settings after the wrong password was used.
Maurice Frankel, director of the Campaign for Freedom of Information told The Independent: "Carrying on government business using unofficial channels is a direct threat to accountability either because there are no records or they're not held by government itself.
"If a record exists, and deals with official business it's subject to freedom of information or available for an inquiry, provided it's known about, even if it's on a minster's or official's private phone, home computer or personal email account. Under FOI, the Information Commissioner can order a government department disclose such material unless its exempt."
He added: "Anyone who deliberately conceals or destroys it to prevent disclosure would commit an offence. Unfortunately the problem is wider than this. The routine destruction of emails by departments when they are only a few months old is a major problem.
"The system relies on officials transferring significant contents onto the permanent record first, which they may not do, frustrating either an FOI request or an inquiry. The use of WhatsApp is an invitation to abuse and messaging systems which delete the message itself once it's read are lethal to accountability."
Dr Mike Galsworthy, director of March for Change, which supports a public inquiry, said the probe now promised by the government "must include full access to any messages via text and WhatsApps that have been used to conduct official government business related to the pandemic".
Despite the recent loss of messages by the Treasury permanent secretary, the government claims there are "appropriate arrangements" in place to comply with statutory requirements on public records and that these are "kept under review".
Asked about the issue of messages being deleted, a UK government spokesperson told The Independent: "We have always been clear that there would be opportunities to look back and reflect on lessons learnt from our response to this unprecedented global challenge.
"We have always been clear that there would be opportunities to look back and reflect on lessons learnt from our response to this unprecedented global challenge.
"As the prime minister said, we have committed to holding a full public inquiry and this work will begin in spring 2022."
Join our commenting forum
Join thought-provoking conversations, follow other Independent readers and see their replies