Boris Johnson says 'no reason' to stop Donald Trump's UK state visit despite London terror abuse
The Foreign Secretary would not criticise the US President's comments in the wake of Saturday's terror attack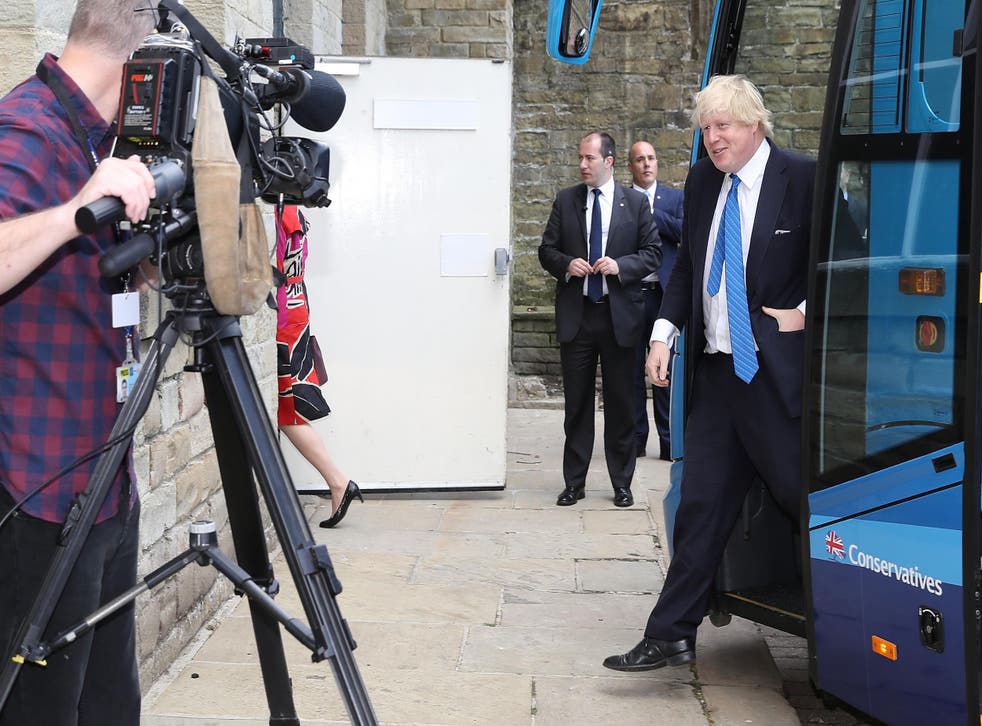 Boris Johnson has backed Donald Trump's state visit to the UK, despite the US President's attack on London Mayor Sadiq Khan in the wake of the weekend's terror strike.
The Foreign Secretary said he saw "no reason" to withdraw the invitation, after Mr Trump accused Mr Khan of making a "pathetic excuse" for the atrocity which left seven dead.
Prime Minister Theresa May also refused to criticise the President's words yesterday, even though the Mayor of New York Bill de Blasio branded them unacceptable.
Speaking on BBC Radio 4's Today programme, Mr Johnson said: "The invitation has been issued and accepted and I see no reason to change that."
Mr Johnson did say he thought Mr Khan was "entirely right" to make a statement after the attacks in which he sought to calm and support Londoners.
But the London Mayor's words provoked an attack from the White House with Mr Trump taking to Twitter to say: "Pathetic excuse by London Mayor Sadiq Khan who had to think fast on his "no reason to be alarmed" statement. MSM is working hard to sell it!"
Ms May faced calls to cancel the invitation to Mr Trump in the wake of his comments, but refused to take a critical line on the President.
At an election campaign press conference, the Prime Minister had to be asked three times before saying it would be "wrong" to have attacked Mr Khan in the wake of the attacks, but still stopped short of criticising the Presidents' comments directly.
Donald Trump slams Sadiq Khan on London terror attack
After the 9/11 attacks UK politicians gave their support to then New York Mayor Rudi Giuliani, who even received an Honorary Knighthood for his role supporting the city's people.
Current New York Mayor Bill de Blasio has thrown his weight behind Mr Khan, saying that his counterpart in London has done an "extraordinary job".
At the time of Mr Trump's comments, Mr Khan refused to get involved in the row, with a spokeswoman pointing out that he was "focused on dealing with Saturday's horrific and cowardly attack". He later accused the President of trying to divide communities.
Join our new commenting forum
Join thought-provoking conversations, follow other Independent readers and see their replies