Boris Johnson could be moved to another job where he is less 'dangerous', says ex-Tory Foreign Secretary
He faces an awkward trip to the Middle East following controversial comments on Saudi Arabia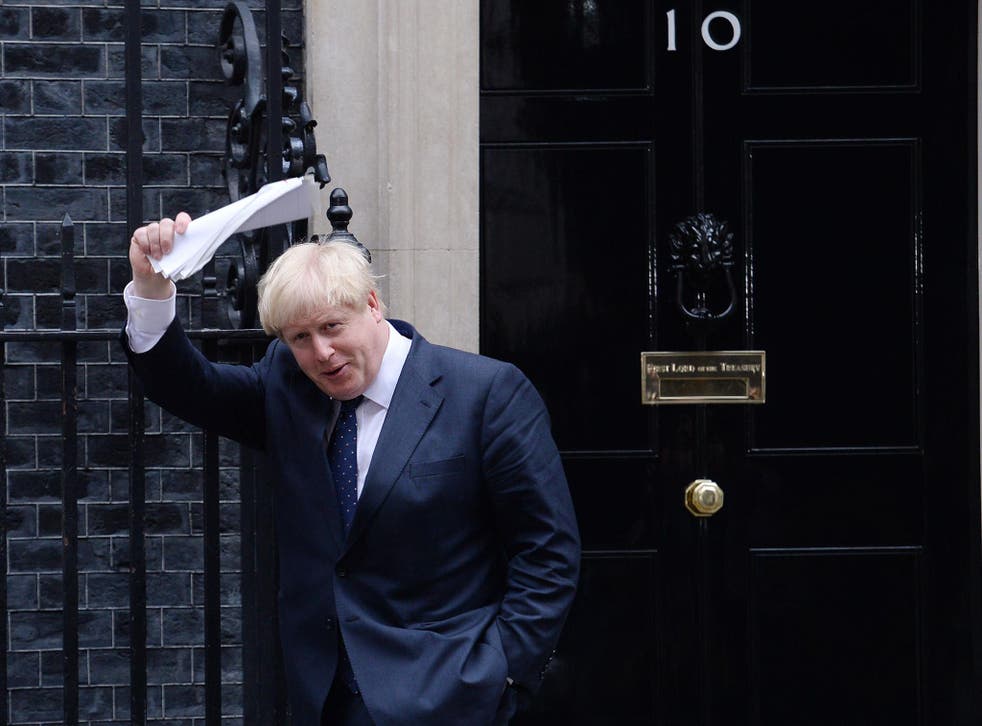 A senior Conservative and former Foreign Secretary has suggested Boris Johnson be turfed out of the Foreign Office, following the row over comments he made on Saudi Arabia.
Sir Malcolm Rifkind said a foreign secretaries should not be "celebrities" and indicated that Mr Johnson could even be "dangerous" in the role and may be "more comfortable" in another job.
It comes as Mr Johnson prepares for an awkward meeting with Saudi rulers, after being recorded saying the country is "playing proxy wars" in the Middle East, and that the region's nations lack strong leadership.
The footage was hugely embarrassing for Theresa May who had only just returned from the Gulf on a relationship-building trip.
Tory grandee Sir Malcolm said: "He's made his extraordinary impact, both in Britain and elsewhere, as a celebrity. As a foreign secretary you can't be a celebrity. Harold Macmillan was once Foreign Secretary and in his memoirs he said foreign ministers are either dull or dangerous – well, Boris certainly isn't dull."
Asked if Mr Johnson was fit for the job, Sir Malcolm told BBC Radio Four's Today programme: "The jury's out, if I can put it that way. This is early days. It's a question of his temperament.
Boris Johnson: Saudi Arabia is playing proxy wars
"The rest of the world are entitled to know that when Boris Johnson, as Britain's Foreign Secretary, speaks, they are hearing the United Kingdom's foreign policy. They should not be expected to assume that what he says publicly on one occasion may be completely in conflict with that foreign policy.
"What I am saying is, he might end up being more comfortable in another senior Cabinet position."
Mr Johnson will deliver a keynote speech at a major regional conference in Bahrain on Friday before heading to Saudi Arabia on Sunday.
Ms May's official spokesperson said the Prime Minister had "full confidence" in Mr Johnson but told reporters his comments at a conference in Italy were his own personal view and did not reflect Government policy.
Sky News presenter gives Boris Johnson a 'pub quiz'
She pointedly noted that Mr Johnson will have the opportunity to set out official policy, of Britain's desire to strengthen ties with Saudi Arabia and support for its controversial military involvement in Yemen, when he travels to the kingdom.
Ms May spoke with Saudi King Salman during her visit to the Gulf this week, when she assured him she would be "enhancing and strengthening" their relationship.
The Guardian published footage of Mr Johnson's comments to the Med2 conference in Rome last week, in which he lumped Saudi Arabia in with Iran when he raised concerns about "puppeteering" in the region.
He said: "There are politicians who are twisting and abusing religion and different strains of the same religion in order to further their own political objectives. That's one of the biggest political problems in the whole region.
"And the tragedy for me – and that's why you have these proxy wars being fought the whole time in that area – is that there is not strong enough leadership in the countries themselves."
The Foreign Secretary said there were not enough "big characters" in the region who were willing to "reach out beyond their Sunni or Shia" group. He said: "That's why you've got the Saudis, Iran, everybody, moving in and puppeteering and playing proxy wars."
A Foreign Office spokesman said: "As the Foreign Secretary made very clear on Sunday, we are allies with Saudi Arabia and support them in their efforts to secure their borders and protect their people. Any suggestion to the contrary is wrong and misinterpreting the facts."
Tory member of the Commons Foreign Affairs Committee Nadhim Zahawi defended Mr Johnson, saying: "Whether it's the Saudi diplomats, or the Bahrainis, or the Kuwaitis, they absolutely rate Boris Johnson, as do his colleagues in the Foreign Office. This is a storm in a teacup. There is nothing here."
Register for free to continue reading
Registration is a free and easy way to support our truly independent journalism
By registering, you will also enjoy limited access to Premium articles, exclusive newsletters, commenting, and virtual events with our leading journalists
Already have an account? sign in
Register for free to continue reading
Registration is a free and easy way to support our truly independent journalism
By registering, you will also enjoy limited access to Premium articles, exclusive newsletters, commenting, and virtual events with our leading journalists
Already have an account? sign in
Join our new commenting forum
Join thought-provoking conversations, follow other Independent readers and see their replies