Boris Johnson's trade trip to India branded 'crazy' as alarming new variant sweeps country
B.1.617 strain is wreaking havoc and is 'capable of immune escape, dodging antibodies and T-cells'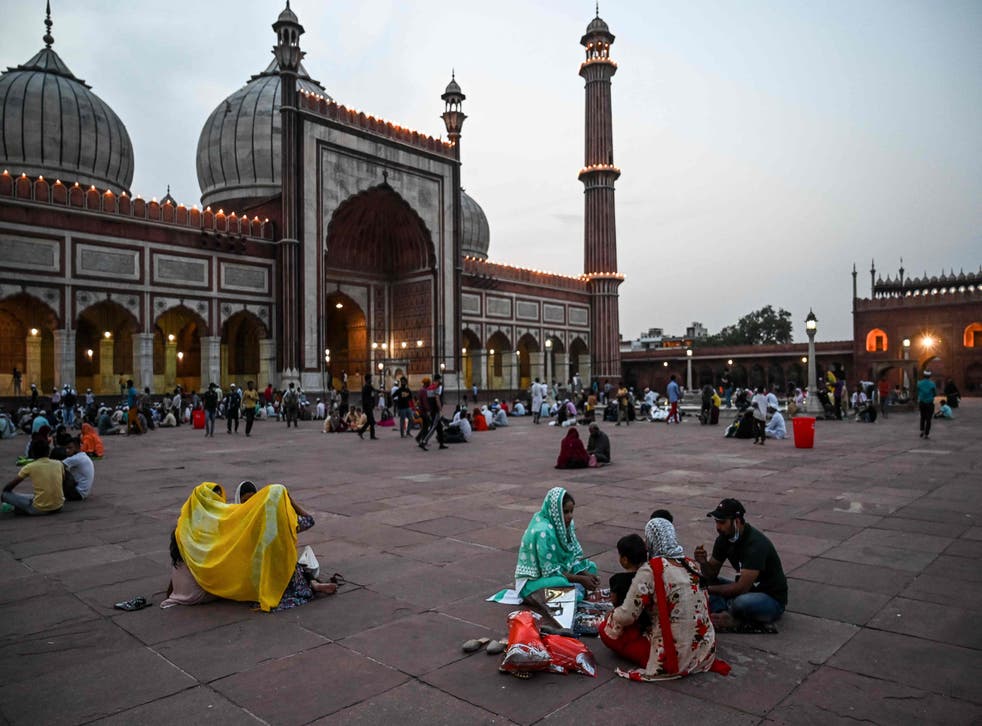 A leading scientist has branded Boris Johnson's looming trade trip to India "crazy", warning he risks bringing back an alarming new variant of coronavirus.
The B.1.617 strain lies behind a dramatic surge in infections which is wreaking havoc across the country – including in Delhi, the prime minister's destination.
It contains a mutation reported to be "capable of immune escape, dodging antibodies (and T-cells) generated by a prior infection or a dose of vaccine".
Mr Johnson has scaled back the visit in response to India's concerns, but still intends to go at the end of the month, with Downing Street insisting "all elements will be Covid-secure".
But Professor Christina Pagel, from University College London, attacked his "bizarre bravado", telling The Independent: "He shouldn't be going – it's just crazy.
"The problem with this variant is that, not only does it have mutations that can evade antibodies, but they've found that it can also evade T-cells.
"And, as we open more and more, importing a strain becomes a lot more dangerous because it can spread a lot quicker before you notice it.
"How insane would it be if we end up pushing our vaccination programme back by weeks or months because Boris Johnson went on a foreign trip?"
The director of UCL's clinical operations and research unit added: "Will everybody who goes with him do a properly-managed hotel isolation on their return? I assume not."
Prof Pagel, a member of the Independent Sage group, stressed she was speaking at an individual, but believes her opinion is widely shared.
India reported 184,372 new cases on Tuesday – its highest-daily spike yet – and its total tally of more than 13.5 million cases is behind only the United States.
There have been reports of a shortage of hospital beds, life-saving drugs and medical oxygen from many parts of the country.
And Delhi, where Mr Johnson is due to meet Narendra Modi, the Indian prime minister, is among 10 states which account for 80 per cent of daily cases.
Earlier, No 10 revealed the ill-fated trip – already postponed from January, because the UK went back into lockdown – was now being curtailed from a planned four days.
The "bulk of the programme" will now be carried out on Monday 26 April, a spokesman said, although full details are still being finalised.
"As with all the prime minister's visits, his trip to India will prioritise the safety of those involved and all elements will be Covid-secure," he insisted.
Prof Pagel added: "It's risk-taking, it's unnecessary – like last year, when he shook hands with coronavirus patients in hospital.
"Is it so hard to have a Zoom meeting? If he really wants to talk to Modi about trade, he does not have to go there in person."
Register for free to continue reading
Registration is a free and easy way to support our truly independent journalism
By registering, you will also enjoy limited access to Premium articles, exclusive newsletters, commenting, and virtual events with our leading journalists
Already have an account? sign in
Register for free to continue reading
Registration is a free and easy way to support our truly independent journalism
By registering, you will also enjoy limited access to Premium articles, exclusive newsletters, commenting, and virtual events with our leading journalists
Already have an account? sign in
Join our new commenting forum
Join thought-provoking conversations, follow other Independent readers and see their replies