Boris Johnson 'asks former Daily Mail editor Paul Dacre to chair Ofcom'
Arch BBC critic Charles Moore also tipped to become chairman of national broadcaster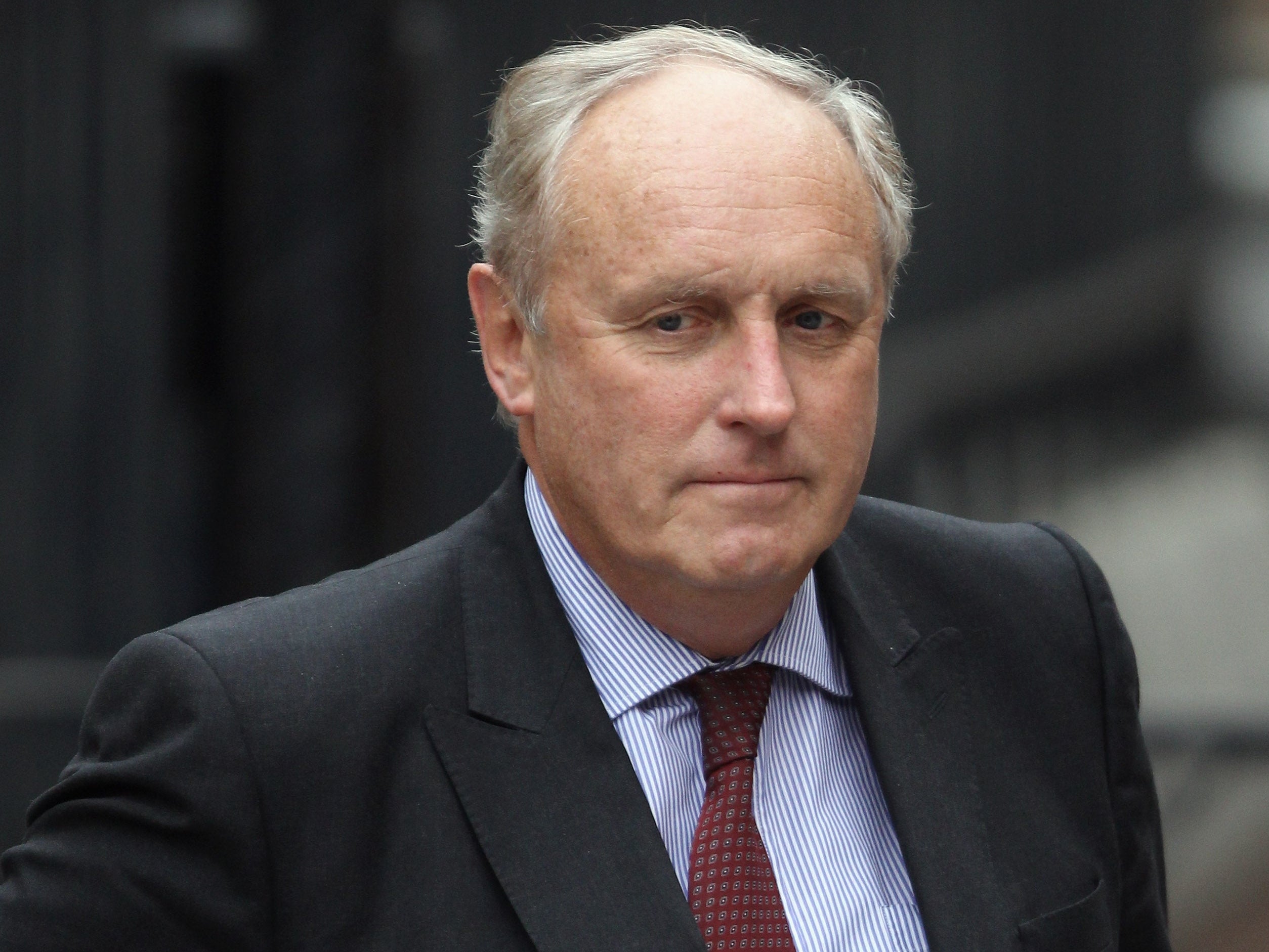 Boris Johnson has asked the former editor of the Daily Mail Paul Dacre to become the new chief of the broadcasting regulator Ofcom.
The prime minister is also said to have earmarked the arch BBC critic Lord Charles Moore - a former editor of the Daily Telegraph - to take over as chair of the UK's national broadcaster.
If successful, the move to usher two right-wing Brexiteers into the top roles in British television could see the UK's media landscape significantly altered.
Both men have previously been outspoken critics of the BBC, of which right-wing criticism has intensified in recent months over what is viewed as its disproportionately left-wing comedy output, with opponents also accusing it of pandering to "woke" culture.
Mr Dacre was wooed by the prime minister over drinks in Downing Street in February and is now in advanced talks over taking the role, while Lord Moore was asked about the BBC role around a month ago in what senior figures said is virtually a "done deal", according to the Sunday Times.
"This is part of a process of the prime minister putting allies in key positions," a source close to Mr Johnson was reported as saying.
According to the paper, the failure to advertise the BBC role - typically an open process - sparked anger within government and left the DCMS rushing to finalise plans for the job description.
"We will launch the application process for the new chair of the BBC shortly," a Department for Culture, Media and Sport (DCMS) spokesperson told The Independent. "It is an open recruitment process and all public appointments are subject to a robust and fair selection criteria."
Lord Moore was among 36 people given a peerage by the government earlier this year, alongside the prime minister's brother Jo Johnson and Tory donor Michael Spencer.
He has previously called for non-payment of the BBC licence fee to be decriminalised and has reportedly been fined for failing to do so himself, while Mr Dacre has previously railed against the vast scope of the broadcaster, linking its forays into regional news to the widespread disappearance of local outlets.
"Where there was once just a handful of channels, the BBC now has an awesome stranglehold on the airwaves, reaching into every home every hour of the day," he said in 2007, while delivering the prestigious Cudlipp Lecture. 
"What really disturbs me is that the BBC is, in every corpuscle of its corporate body, against the values of conservatism, with a small 'c', which, I would argue, just happens to be the values held by millions of Britons," he added. "Thus it exercises a kind of 'cultural Marxism' in which it tries to undermine that conservative society by turning all its values on their heads."
Figures within No 10 have reportedly been quick to offer praise of the BBC's new director general, Tim Davie, who earlier this month warned the corporation must undergo a "radical shift" to better represent the UK and launched a crackdown on staff posting opinions on social media.
Mr Johnson's reported move to appoint right-wing figures and hardline BBC critics in senior media positions was greeted with alarm within the industry and on the left. 
"Paul Dacre to run Ofcom, Charles Moore to run the BBC.  Because Boris wants them. No process. No joke. This is what an oligarchy looks like," tweeted Alan Rusbridger, former editor of The Guardian.
As Daily Mail editor for 26 years, Mr Dacre became famed for his expletive-heavy outbursts at colleagues, which staff reportedly nicknamed "the vagina monologues".
While he was described by some as the greatest newspaper editor of a generation, critics accused him of peddling prejudice, with Labour's former director of communications Alastair Campbell likening his paper to "a national poison".
Mr Campbell said: "The country is run by a right-wing clique in which appointments like this are made not according to ability or values, but getting like-minded right-wingers to do dirty work."
Mr Dacre currently sits on the board of the Daily Mail's publisher, Associated Newspapers, a role he would probably have to terminate were he to accept the position at Ofcom.
Join our commenting forum
Join thought-provoking conversations, follow other Independent readers and see their replies