Boris Johnson piles more pressure on George Osborne to soften tax credit cuts: 'I'm sure he'll protect the poorest'
Mayor of London is one of a growing number of senior Tories warning the Chancellor of the impact of tax credit cuts on the lowest earners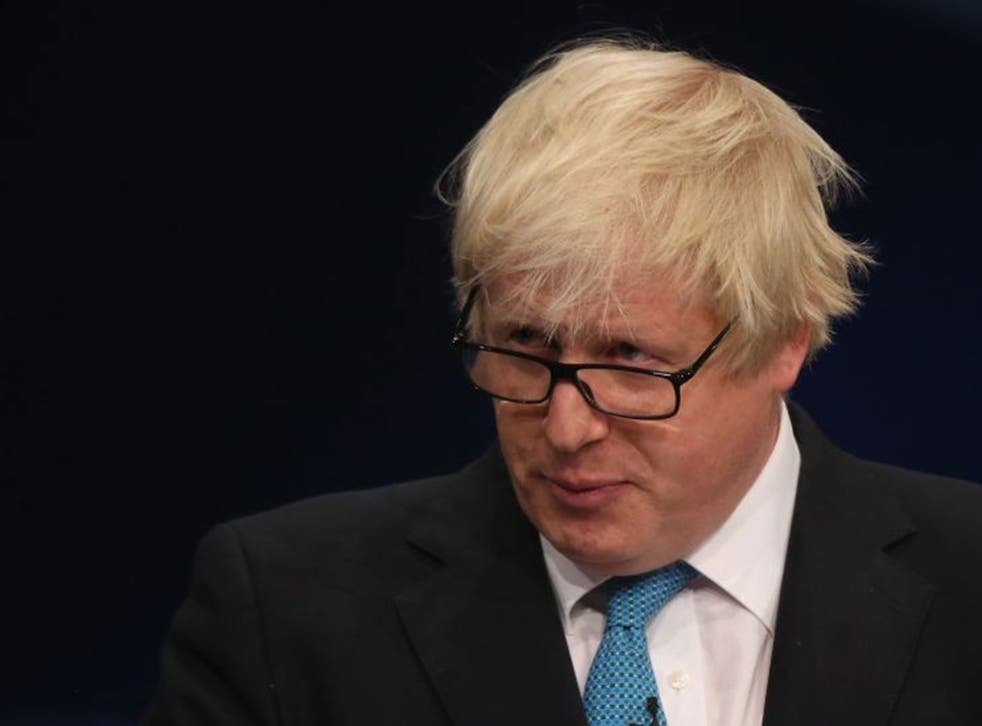 Boris Johnson has piled yet more pressure on George Osborne to soften the impact of his £4.5bn a year cuts to tax credits, saying he is "sure" the Chancellor will protect families on low incomes when the reforms take effect next April.
The Mayor of London said he believed the tax credit changes were under "intensive review", adding: "Let's see what they come up with... I'm sure that they are working on it now."
Mr Johnson is among a growing number of senior Tories who have publicly cautioned ministers about the upcoming tax credit cuts. On Sunday Andrew Mitchell, who served in Mr Cameron's cabinet in the last government, said the plans needed to be "tweaked".
Up to 3.2 million families are set to lose an average of £1,300 a year from next April and Mr Osborne is set to face questions from Tory MPs at a meeting of the party's backbench 1922 Committee on Monday evening ahead of a debate on the tax credit changes in the House of Commons on Tuesday.
However, a Downing Street source insisted that the Government had no plans to budge on the plans to implement the £4.5bn a year savings to the tax credits bill next year.
Mr Johnson told the BBC: "What I would like to see is working with the tax and benefit system and the living wage to make sure that hard-working people on low incomes are protected. I'm sure the Chancellor can do that.
"I think everybody is concerned about something which bears down unfairly on the working poor, and it's very important as we take this thing forward that we do it in such a way as to minimise that impact."
He added: "Believe me, we've all been talking about it. This is something that is under intensive review and consultation at the moment. I have no doubt that people are working very, very hard right now to try to make sure that as we reform the tax credit system, we do so in such a way as not to bear down too unfairly on hard-working people on low incomes in London and elsewhere.
"I'm sure that, irrespective of the politics of it, nobody wants to do something that is not fair to working people."
He said he understood the "pain and anguish" expressed by single mother Michelle Dorrell, who confronted Cabinet minister Amber Rudd about the upcoming cut in her income on Question Time last week.
However, he insisted Mr Osborne was right to reform the system, praising him for being "brave" and "completely right" to tackle the issue.
The Chancellor faces a last-ditch attempt to kill off the tax credit cuts in the House of Lords, with a rare "fatal" motion expected to be tabled by peers opposed to the measures this week.
Fatal motions are rarely used but can apply to the tax credit reforms because they were introduced through a statutory instrument, rather than in the FInance Bill, so did not require to be passed in the Lords.
The move would cause controversy however, because it would break the Salisbury Convention that guides the Lords against undermining the supremacy of the House of Commons. But opponents will argue that the convention does not apply because tax credit cuts did not feature in the Conservative party's election manifesto.
If called, the fatal motion would be likely to succeed given there is no Tory majority in the House of Lords and it could lead to a crucial vote next Monday.
A Downing Street spokeswoman said the Government would "cross that bridge when we come to it" when asked whether the Prime Minister was worried about the threat of a fatal motion.
Analysis by Labour found 71 Conservative MPs would be vulnerable to losing their seats in parliament to a public backlash against the tax credit cuts, which the Government claims will raise the Treasury up to £5.8bn a year by 2021.
Public opposition to the policy appears to be hardening, with a ComRes poll for the Independent On Sunday suggesting 43 per cent disagree that the cuts are needed – compared to 34 per cent who agree.
Join our new commenting forum
Join thought-provoking conversations, follow other Independent readers and see their replies