More Tory MPs call for Boris Johnson to be sacked over 'dead bodies' comments
Sarah Wollaston, Anna Soubry and Heidi Allen have all called for the Foreign Secretary to be sacked for saying development in Libya was being held up by people not "clearing up the dead bodies"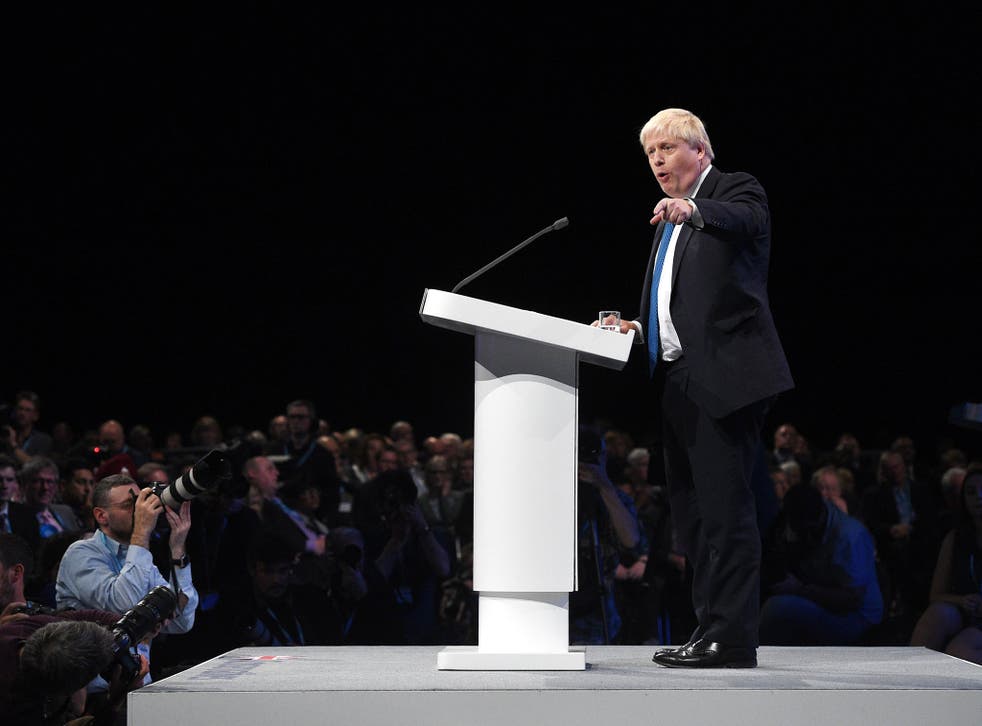 More Tory MPs have joined calls for Boris Johnson to consider his position in the wake of his controversial comments about the need to "clear up the bodies" in northern Libya.
Prominent backbencher and former Health minister Dr Sarah Wollaston said Mr Johnson had embarrassed the party with his comments at conference fringe event.
Johnson was recorded telling delegates at the event on Tuesday evening that British businesses wanted to invest in Libya.
"They have a got brilliant vision to turn Sirte, with the help of the municipality of Sirte, into the next Dubai. The only thing they've got to do is clear the dead bodies," he said.
Dr Wollaston said this morning: "I think if you imagine a foreign secretary from abroad making similar comments following a national disaster in this country, you can see how that may be interpreted by us."
Mr Johnson wrote a number of tweets late last night in the wake of controversy following his comments. He said he had been highlighting the issue of the bodies of dead Daesh fighters being "booby-trapped" with explosives in the city, and said it was "a shame people with no knowledge or understanding of Libya want to play politics with the appallingly dangerous reality in Sirte."
Dr Wollaston added: "This is a meeting that he would have know was being filmed. He needs to be much more sensitive of how he comes across.
"He should unequivocally apologise and not try to justify those kind of remarks and the way it was said. He should consider his position."
First Secretary of State and de facto Deputy Prime Minister appeared on various television and radio shows in advance of Theresa May's conference speech this morning.
But the interviews were dominated by talk of the Foreign Secretary's remarks. Mr Green would not comment on whether Mr Johnson should be sacked, telling the Today Programme: "We must all be careful with our use of language."
He said the foreign secretary, who recently visited Libya, was "an expert" on the country.
"It is an extremely terrible situation there," he added.
"But we all need to learn the lesson of being sensitive at all times."
Last night Conservative backbencher Heidi Allen was among others calling for the Foreign Secretary to be sacked, saying Mr Johnson "does not represent my party."

Join our new commenting forum
Join thought-provoking conversations, follow other Independent readers and see their replies