Boris Johnson took all-expenses paid trip to Saudi Arabia days before Khashoggi's murder
Ex-foreign secretary flew to Jeddah for a three-day visit funded by the Saudi Ministry of Foreign Affairs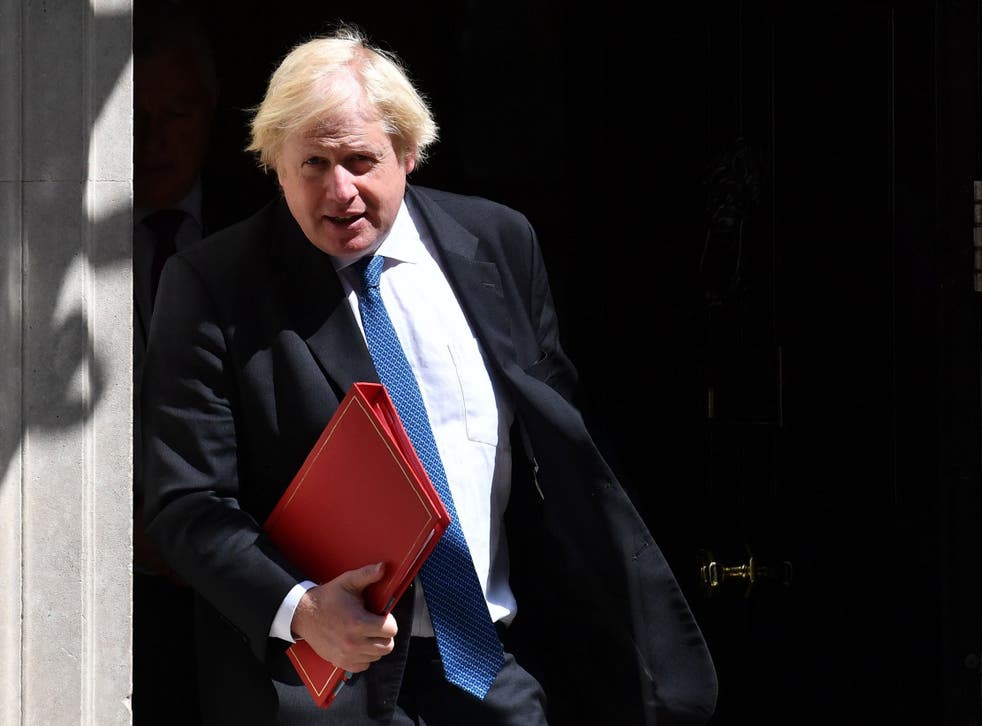 Boris Johnson took part in a £14,000 all-expenses paid trip to Saudi Arabia just two weeks before the murder of journalist Jamal Khashoggi, parliamentary papers have revealed.
The ex-foreign secretary flew out to Jeddah on September 19 for a three-day visit, where his accommodation, food and travel were funded by the Saudi Ministry of Foreign Affairs.
An entry in the Commons register of members' interests said Mr Johnson's purpose was a "meeting with regional figures to promote education for women and girls", a cause he championed while at the Foreign Office.
However the trip is likely to trigger a backlash, following international condemnation of the murder of Mr Khashoggi, who was killed at the Saudi consulate in Turkey, earlier this month.
A source close to Mr Johnson said: "Mr Johnson visited Saudi Arabia to discuss his long-standing campaign of improving education for women and girls.
"He has denounced the murder of Jamal Khashoggi and continues to believe that the UK must hold Saudi Arabia to account for this barbaric act."
The source said there was no cost to the taxpayer for the visit, which was declared in line with parliamentary transparency rules.
Saudi Arabia has faced global criticism over the death of Mr Khashoggi in its consulate in Istanbul amid allegations from Turkey that the well-known government critic was killed by agents from Riyadh.
Turkish prosecutors said they believe Mr Khashoggi was strangled as soon as he entered the consulate before his body was dismembered and disposed of, in their first official statement on the case.
Meanwhile, Saudi Arabia initially denied knowledge of his death before claiming it was the result of a "rogue operation".
Andrew Smith, of the Campaign Against Arms Trade, said: "As foreign secretary, Boris Johnson supported billions of pounds worth of arms sales to the Saudi regime and gave his full backing to its terrible bombardment and blockade of Yemen.
"Politicians should not be taking money from authoritarian regimes or dictatorships like the one in Saudi Arabia, which has an appalling human rights record and has inflicted a humanitarian crisis on Yemen.
"The Saudi regime is not spending money on hospitality for Boris Johnson because it cares about his views on education. It is doing it because it knows that he's got ambitions for Downing Street and it wants to buy influence."
Shadow cabinet office minister Jon Trickett said it was symbolic the "cosy relationship" between the Tories and the Saudi government.
He added: "This latest error of judgement from Boris Johnson comes after doing absolutely nothing as foreign secretary to pressure the Saudi regime to change its behaviour, much like the current Conservative government."
Jamal Khashoggi death: key figures

Show all 7
Kate Allen, Amnesty International UK's director, said the trip came in the middle of a "vicious human rights crackdown" and questioned whether he raised the case of jailed women rights activists like Loujain al-Hathloul, who defied the kingdom's driving ban.
"Mr Johnson's support for women and girls' education in the Middle East is welcome, but he and others must speak out publicly about how Saudi Arabia systematically denies women their basic human rights," she said.
"Mr Johnson has lavished praise on the Saudi Crown Prince as a supposed reformer, which is a total misjudgement."
Jeremy Hunt, the foreign secretary, told MPs that the murder was "incredibly shocking" but it was important to consider Saudi Arabia's importance for the UK arms industry and the risk of destabilising the Middle East.
He told the Commons Foreign Affairs Committee: "The Khashoggi murder is incredibly shocking. I have spoken more openly and more strongly about it than any Western foreign minister that I am aware of.
Support free-thinking journalism and attend Independent events
"I made it very clear that if the press stories were true - and it appears increasingly likely that they are true - then what happened would be completely contrary to our values."
But Mr Hunt added: "Our response has to be considered, for two reasons. Firstly, we do have a commercial relationship and there are jobs in the UK - in the North West and the South West - that are at stake."
The second consideration was the risk of "unintended consequences" any response could have in the highly sensitive region, where Saudi Arabia is a key ally.
Join our new commenting forum
Join thought-provoking conversations, follow other Independent readers and see their replies