Boris Johnson is top choice for next Tory leader among Conservative party members, poll reveals
Mr Johnson has enjoyed a bounce since his high-profile interventions in the Brexit debate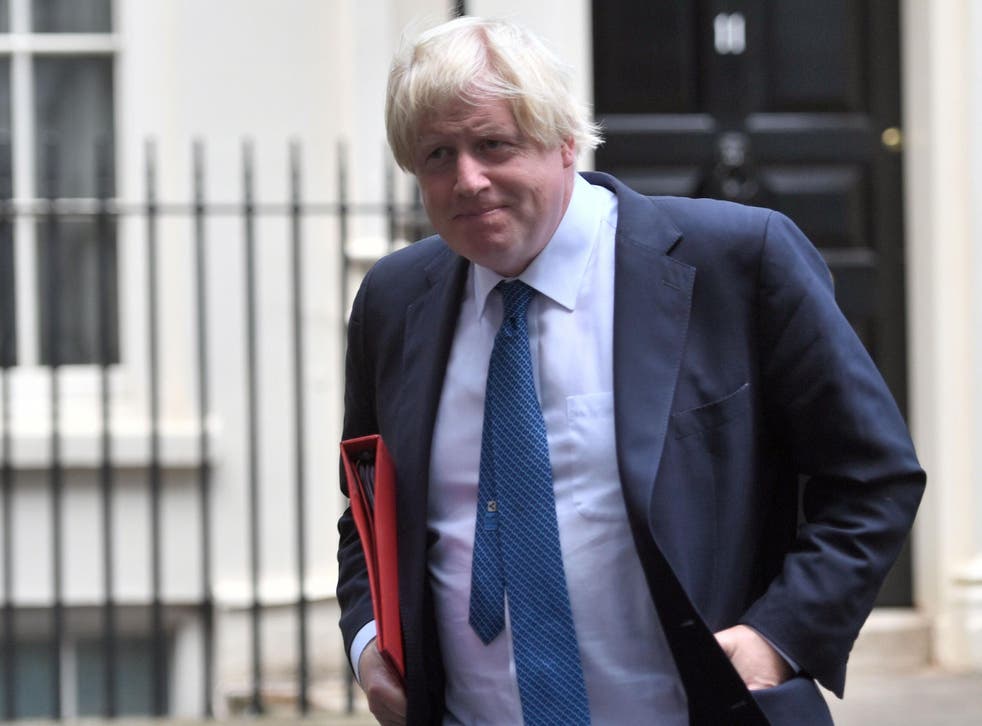 Boris Johnson is the top choice for the next Tory leader among Conservative party members, according to a new poll.
The Foreign Secretary was named as favourite by almost a quarter of people surveyed for the poll by YouGov, followed in second position by Scottish leader Ruth Davidson.
It comes after Mr Johnson made a series of interventions to put pressure on Theresa May's Brexit stance, which are said to have toughened the position albeit at the expense of Government stability.
The survey for The Times points to a turnaround in fortunes for Mr Johnson, who came fourth in a similar ConservativeHome poll at the start of September.
According to the survey, Mr Johnson has the backing of 23 per cent of activists, ahead of Ms Davidson on 19 per cent and Eurosceptic backbencher Jacob Rees-Mogg on 17 per cent.
The ex-London mayor is well ahead of Brexit Secretary David Davis, who gets the support of only 11 per cent of the party faithful, suggesting Mr Johnson would easily beat him if there were a contest between the pair.
Members were also positive about his performance, with 69 per cent of them saying he is doing a good job.
Ken Clarke: In normal times, Boris Johnson would have been sacked over his Brexit messaging
The findings suggest rank-and-file Tories have responded well to Mr Johnson's harder line on Brexit, including his 4,000-word Daily Telegraph article setting out his vision just days before Mrs May's big speech in Florence.
Earlier this week he waded in again, urging the Prime Minister not to take the UK through a lengthy transition period.
It comes as Ms May has confirmed that she does intend to fight the next general election as party leader.
Asked if she would still be leader come the next election, she told BBC South: "I've answered this question before and I've been very clear that I am not a quitter, that I'm in it for the long-term and that there's a job to be done and I will be fighting the next election."
Her comments are likely to cause some concern among Tory MPs still angry at her decision to call the snap election only to lose her Commons majority.
Register for free to continue reading
Registration is a free and easy way to support our truly independent journalism
By registering, you will also enjoy limited access to Premium articles, exclusive newsletters, commenting, and virtual events with our leading journalists
Already have an account? sign in
Register for free to continue reading
Registration is a free and easy way to support our truly independent journalism
By registering, you will also enjoy limited access to Premium articles, exclusive newsletters, commenting, and virtual events with our leading journalists
Already have an account? sign in
Join our new commenting forum
Join thought-provoking conversations, follow other Independent readers and see their replies