Boris Johnson's trade yacht plan could break World Trade Organisation rules
Prime minister accused of 'copper-bottomed, ocean-going incompetence'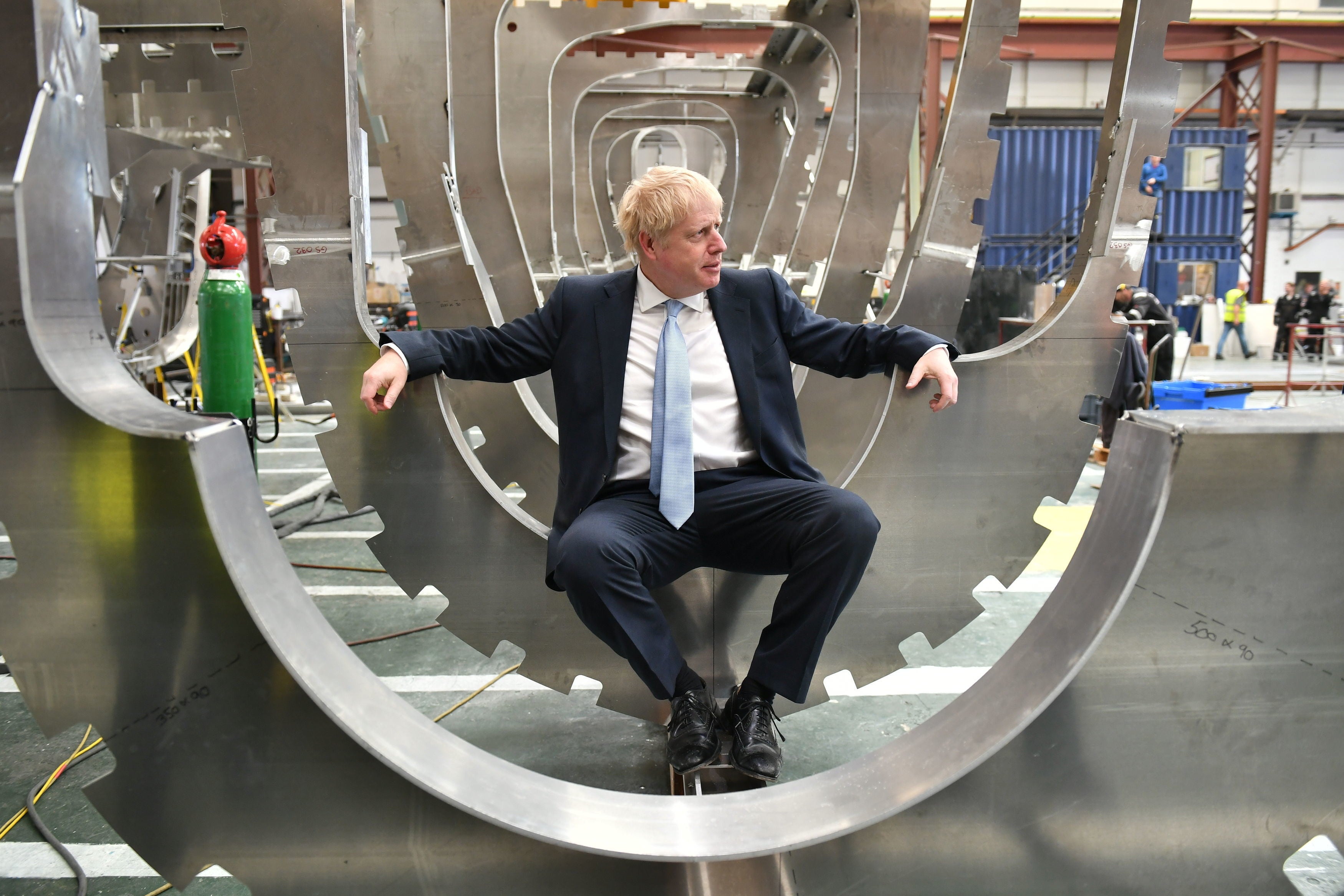 Boris Johnson's trade yacht plan could break World trade Organisation rules, experts have warned.
In May the prime minister said he wanted a domestic shipyard to build the £200 million vessel to promote British trade and industry around the world.
But under the WTO's government procurement agreement signed by trade secretary Liz Truss just eight months ago the ship must be open to global competition.
Ms Truss says she signed up to the agreement so UK companies could keep bidding for contracts around the world, which might help offset trade lost from leaving the EU.
But it also requires British public contracts to be offered to global companies in a fair contest.
The UK's schedule to the GPA explicitly says "ships, boats and floating structures, except warships" must be advertised internationally and awarded without discrimination, the Financial Times first reported.
The UK's implementation of the GPA goes further than other countries like the US and Canada, which both excluded civilian shipbuilding.
"It is likely that the GPA will be engaged, which means that open, fair and transparent conditions of competition will have to be met, and GPA country suppliers would have to be treated in the same manner as domestic ones," Aline Doussin, head of the international trade team at law firm Hogan Lovells told the newspaper.
Emily Thornberry, Labour's shadow trade secretary, described the government's approach as "copper-bottomed, ocean-going incompetence".
Asked about the situation, the prime minister's official spokesman said: "We have been absolutely clear that the programme will be compliant with our obligations under the WTO government procurement agreement.
"The national flagship will be built in UK shipyards, creating jobs and driving a renaissance in the UK shipbuilding industry.
"The flagship will play an important role in delivering the vision we will shortly set out in the national shipbuilding strategy.
"As well as promoting trade, it is expected the flagship will play an important role in supporting the UK's foreign policy and security objectives, including by hosting summits and other diplomatic talks, so it will therefore be in compliance with WTO rules."
Join our commenting forum
Join thought-provoking conversations, follow other Independent readers and see their replies