Two-child benefit limit will push thousands into deeper poverty, MPs warn Boris Johnson
Committee claims there is 'no evidence' to support government's justification of policy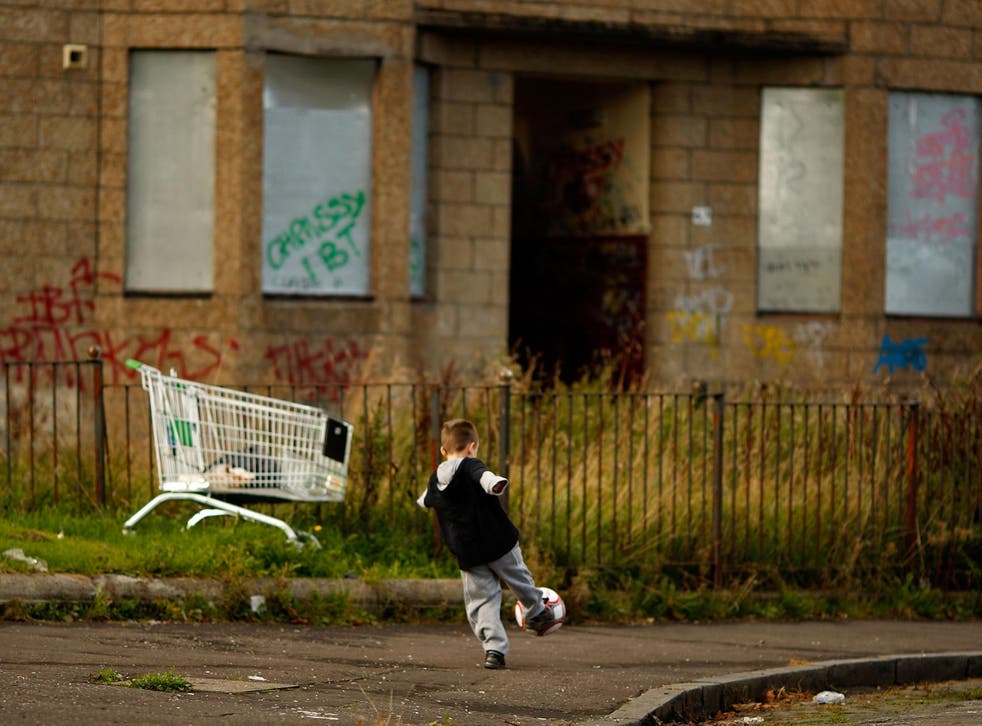 Boris Johnson has been told to scrap the highly contentious two-child benefit restrictions amid warnings it will "push hundreds of thousands even deeper into poverty".
In their final report before the dissolution of parliament, MPs on the Work and Pensions Select Committee said "no government should be willing to accept" the consequences of the policy.
Their damning assessment claimed "no evidence" has been presented to prove the two-child benefit limit is working the way the government intended, and instead it risks escalating levels of poverty.
Citing research from expert organisations, including the Institute for Fiscal Studies, the MPs claimed the policy "will lead to significant increases in the numbers of children living in poverty, and will push hundreds of thousands of children even deeper into poverty".
They also relayed evidence presented to the committee that Muslim and Jewish communities, Pakistani, Bangladeshi, Gypsy, Roma and Traveller communities, as well as families in Northern Ireland "are all disproportionately affected".
Top 10 marginal seats to watch at the general election

Show all 10
"The government must return to providing support for all children through the benefits system," the MPs concluded. "This would involve the reversal of a major policy, which is not something that we would recommend without serious consideration."
Legislated for by David Cameron's government and implemented in April 2017, the restriction means child allowance under the universal credit and tax credit systems is not paid for a third or subsequent children in a family. The benefit is typically worth £2,780 per child each year.
According to official figures, around 160,000 households have been affected by the two-child restriction that was introduced to drastically cut the welfare budget under austerity measures.
The central justification for the benefit is that those claiming benefits should face the same financial choices about having children as families who are supporting themselves solely through work.
But in a withering verdict, the MPs said: "This assumes, however, that all pregnancies are planned – and in full knowledge of the government's social security policy. These assumptions simply do not hold true.
"Moreover, the distinction between families on benefits and those who are working is crude and unrealistic.
"The government has also suggested that the policy might encourage parents to increase their incomes from work. We have seen no evidence that that is the case. By contrast, we have heard evidence that an absence of affordable childcare, as well as the costs of transport, make it all but impossible for some families to increase their working hours to compensate for their losses."
Committee chair Frank Field added: "Any family in this country, except the super-rich, could fall foul of the two-child limit if their circumstances changed for the worse. That is exactly why social security must act as a national insurance scheme covering people when they're most exposed to hardship – not increase it."
In response to the report, a DWP spokesperson said: "This policy ensures fairness by asking families getting benefits to make the same financial choices as people who support themselves solely through work, and there are exemptions and safeguards in place."
Register for free to continue reading
Registration is a free and easy way to support our truly independent journalism
By registering, you will also enjoy limited access to Premium articles, exclusive newsletters, commenting, and virtual events with our leading journalists
Already have an account? sign in
Register for free to continue reading
Registration is a free and easy way to support our truly independent journalism
By registering, you will also enjoy limited access to Premium articles, exclusive newsletters, commenting, and virtual events with our leading journalists
Already have an account? sign in
Join our new commenting forum
Join thought-provoking conversations, follow other Independent readers and see their replies