Brazil variant: Government unable to say how many arrivals fail to fill in details, amid hunt for missing patient
Downing Street says there are only 'very few rare cases' of non-compliance – but does not 'have a percentage'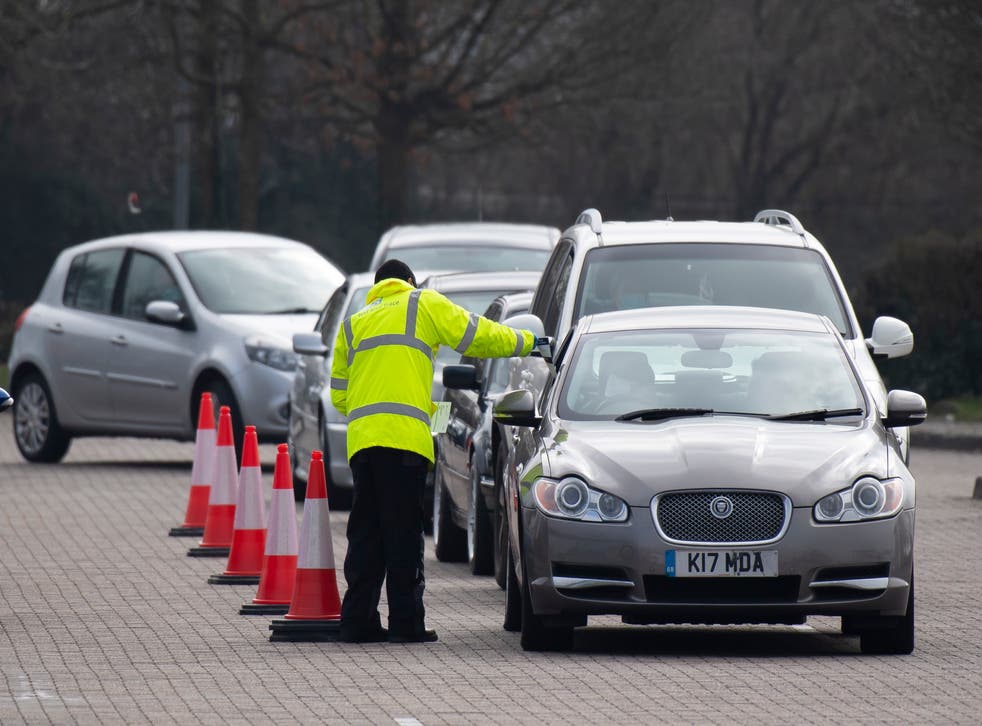 No 10 says it does not know how many travellers arriving in the UK fail to fill in a Covid-19 test registration card, amid the scare over the Brazilian variant.
Health officials are hunting for a mystery patient, one of six people infected with the "variant of concern" – but the only one who provided no information about themselves.
Asked how many passengers fail to fill in cards, Boris Johnson's spokesman said there were only "very few rare cases" – but admitted he did not "have a percentage".
A scramble has begun to try to find the missing person, as well as to track down hundreds of passengers on a series of connecting flights into the UK from Brazil earlier this month.
The Brazilian variant – called P1 – has sparked particular concern because its mutations share features with a South African variant which has been found to respond less well to vaccines.
Asked how many passengers similarly fail to provide details, the spokesman said: "In a very, very few rare cases individuals do not complete that information, which means that extra action has to be taken to track them down.
"That is what we are currently doing with regards to the Brazil variant."
The spokesman was unable to say what the punishment was for failing to fill in a registration card, or whether the government had any plans to tighten up the procedures.
It is believed the missing person either completed a home test, or one provided by a local authority, as officials at testing centres should check that contact details are submitted.
Keir Starmer said the discovery of the Brazilian variant in the UK showed ministers had not "secured our borders in the way we should have done".
"It demonstrates the slowness of the government to close off even the major routes, but also the unwillingness to confront the fact that the virus doesn't travel by direct flights," the Labour leader said.
"We know from last summer that a lot of virus came in from countries where it didn't originate in, but people were coming indirect – and that's the way people travel."
British nationals or residents have continued to be allowed to return to England – but not Scotland – from Brazil using indirect fights, without going into a hotel.
But Mr Johnson rejected the charge, claiming the government had "moved as fast as we could" to launch its hotel quarantine policy.
"We have got one of the toughest border regimes anywhere in the world for stopping people coming in to this country who may have variants of concern," he said.
Downing Street also said schools will reopen from next Monday as planned – even in South Gloucestershire, where two cases of the Brazilian variant have been found.
"We have deployed the extra surge testing in Gloucestershire to ensure that if there are any other cases in that local area we can identify then and ensure those people are isolated," he said.
Join our new commenting forum
Join thought-provoking conversations, follow other Independent readers and see their replies