RAF airstrike killed two British Isis fighters in Syria, David Cameron announces
PM also reveals police have foiled six terrorist attacks against Britain in the last 12 months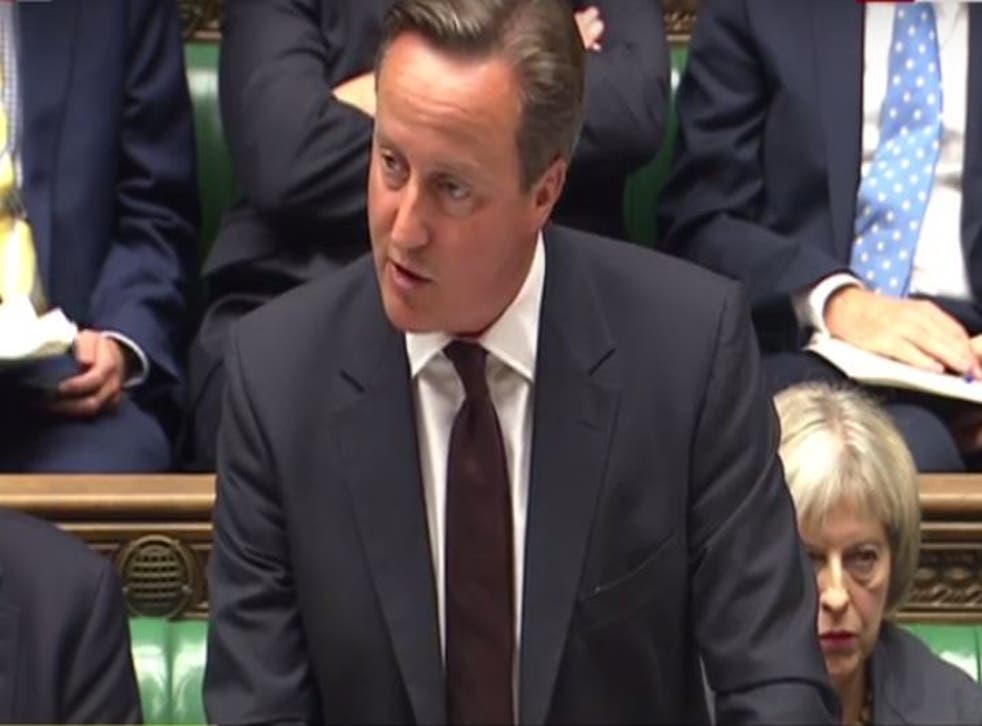 Two British citizens fighting for Isis in Syria were killed by RAF airstrikes, David Cameron has announced.
The Prime Minister also revealed that the police and security services have foiled at least six terrorist attacks against Britain over the last 12 months as he delivered a statement to the House of Commons on Britain's response to the Syrian refugee crisis and efforts to tackle the growing threat of Isis.
The risk to Britain from Islamist extremist violence is "more acute today than ever before," he said, as he defended the decision to approve an RAF drone strikes in Raqqa, that killed a total of three Isis fighters, two of whom were British.
Defending the Government's decision to authorise the drone attacks without Parliamentary backing, Mr Cameron said: "We took this action because there was no alternative. In this area, there is no government we can work with.
"We have no military on the ground to detain those preparing plots and there was nothing to suggest that Reyaad Khan would ever leave Syria or desist from his desire to murder us at home.
"So we had no way of preventing his planned attacks on our country without taking direct action.
Revealing the threat posed to Britain from the terrorist group, Mr Cameron said: "I can tell the House that our police and security services have stopped at least six different attempts to attack the UK in the last 12 months alone.
"The threat picture facing Britain in terms of Islamist extremist violence is more acute today than ever before."
Join our new commenting forum
Join thought-provoking conversations, follow other Independent readers and see their replies