European leaders agree UK must be forced into hard Brexit
Senior EU officials fear allowing Britain to exit on its own terms could empower far-right candidates in France and Germany
Samuel Osborne
Sunday 20 November 2016 10:33 Comments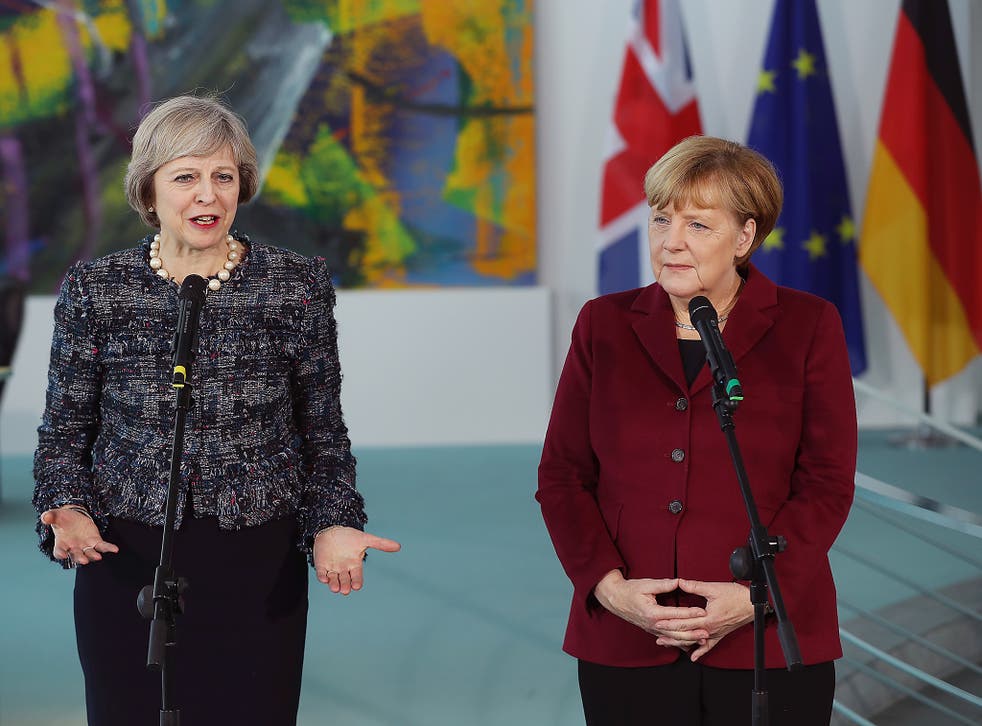 European leaders have reportedly come to a 27-nation consensus that the UK must be forced into a hard Brexit in order to counter the rise of populist movements which could break up the European Union.
Senior EU officials fear allowing Britain to exit on its own terms could empower far-right candidates in France and Germany, which represent an existential danger to the bloc.
One EU diplomat told told The Observer: "If you British are not prepared to compromise on free movement, the only way to deal with Brexit is hard Brexit.
You can have 'hard Brexit' or no Brexit at all, EU council president warns UK
"Otherwise we would be seen to be giving in to a country that is leaving. That would be fatal."
Speaking in the wake of Donald Trump's election as president of the United States, Ukip interim leader Nigel Farage warned it could be "game over for the EU" if Marine Le Pen, leader of the Front National, wins France's presidential election.
It came as Ms May faced fresh calls to deliver a hard Brexit from a group of 60 Conservative MPs, including prominent former cabinet ministers.
Cameron-era ministers Michael Gove, Iain Duncan Smith, John Whittingdale and Theresa Villiers urged the PM to pull Britain out of the European single market and the customs union.
They claimed getting out of the single market free trade zone was crucial for the UK to become free of Brussels regulations.
Pulling out of the customs union, which sets common tariffs for goods from countries outside it, would be the only way to strike trade deals with other nations, they said.
Eleven Labour, DUP and Ukip MPs also reportedly backed the call.
Brexit Concerns

Show all 26
Ms May has previously said she would try to restrict freedom of movement between the UK and EU, a policy which is incompatible with membership of the single market.
A Government spokesperson said: "We are committed to getting the best possible deal as we leave the EU: one that is unique to Britain, not an 'off the shelf' solution.
"It's not about binary choices - there is a huge range of possibilities for our future trading relationship with the EU. That's why the Government is painstakingly analysing the challenges and opportunities for all the different sectors of our economy.
"The Prime Minister has been clear that she wants UK companies to have the maximum freedom to trade with and operate in the Single Market – and to let European businesses do the same here.
"Beyond that, it's not in the UK's interest to give a running commentary on our thinking that could undermine our negotiating position."
Register for free to continue reading
Registration is a free and easy way to support our truly independent journalism
By registering, you will also enjoy limited access to Premium articles, exclusive newsletters, commenting, and virtual events with our leading journalists
Already have an account? sign in
Join our new commenting forum
Join thought-provoking conversations, follow other Independent readers and see their replies