Scotland could block Brexit after Theresa May says Holyrood may get vote on repeal bill
Prime Minister says there is a 'possibility' MSPs will get a say on Repeal Bill
Gavin Cordon
,
Catriona Webster
,
Arj Singh
Wednesday 21 June 2017 18:39 Comments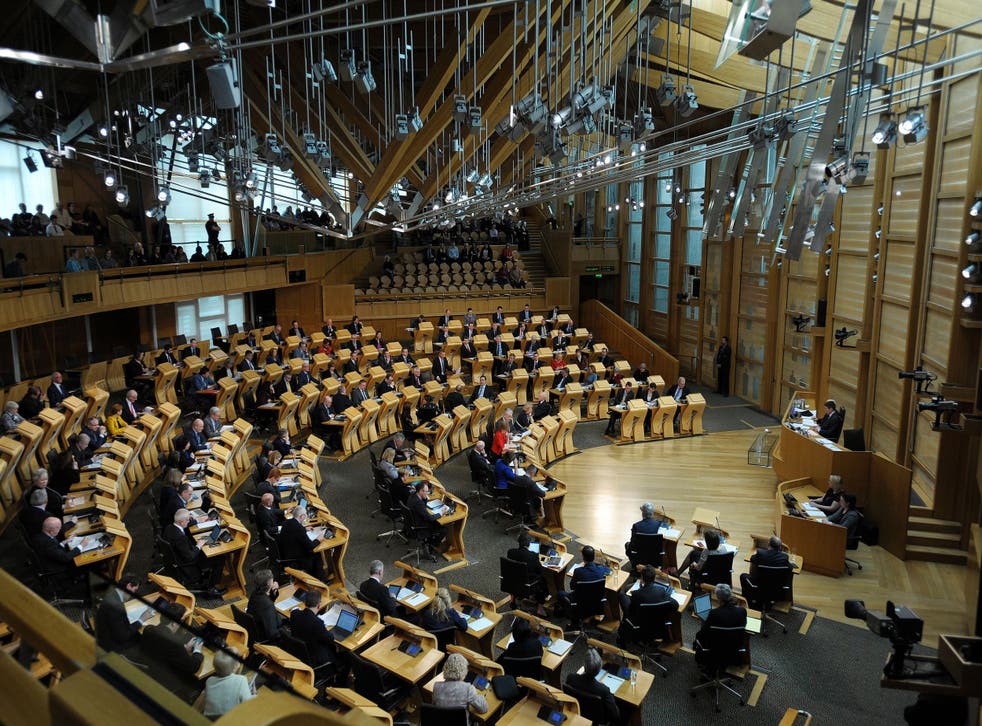 Theresa May has signalled she may need to seek the approval of the Scottish Parliament for a key plank of her Brexit legislation.
The Prime Minister said there was a "possibility" that the Great Repeal Bill, overturning the 1972 Act which took Britain into the European Economic Community, would require a legislative consent motion in Holyrood.
Speaking in the Commons Queen's Speech debate, she said the issue was currently being considered by the UK and Scottish governments.
"That is a matter which is currently being considered both here and in Scotland," she said.
"There is a possibility that a legislative consent motion may be required in the Scottish Parliament but that is a matter that is being considered currently between the Westminster and the Scottish Government."
Scottish Secretary David Mundell has previously said that he was working on the basis that a legislative consent motion would be required.
He warned in January that failure to obtain the backing of MSPs on the repeal bill would have "very significant consequences".
The Great Repeal Bill would remove the 1972 European Communities Act and also enshrine all existing EU law into British law.
In 90 seconds: Philip Hammond on Brexit talks
Downing Street said they hoped the measure would be supported.
The Prime Minister's official spokesman said: "We would hope that everyone would get behind the will of the British people."
The Scottish Government's Brexit minister, Mike Russell, called for the UK Government to share the Repeal Bill with Scottish ministers "as soon as possible".
He raised concerns over indications repatriated powers could go to Westminster as part of a "transitional arrangement" before discussions with devolved administrations.
In pictures: European parliament Brexit discussions

Show all 12
"There can be absolutely no question of the UK Government attempting to reserve powers in devolved areas and the Scottish Government would not recommend the Scottish Parliament consents to such proposals," he said.
"Where it is sensible or desirable to introduce a common UK framework to replace that provided by EU law, this must be achieved through agreement and negotiation.
"It is deeply concerning that the UK Government seems to intend that repatriated powers in devolved areas like agriculture should go by default to Westminster, with no clear recognition of the need for the consent of the Scottish Parliament under the Sewel Convention for such changes.
"This is clearly unacceptable."
Press Association
Register for free to continue reading
Registration is a free and easy way to support our truly independent journalism
By registering, you will also enjoy limited access to Premium articles, exclusive newsletters, commenting, and virtual events with our leading journalists
Already have an account? sign in
Join our new commenting forum
Join thought-provoking conversations, follow other Independent readers and see their replies