Brexit: British expats likely to be granted right to stay living in EU
Theresa May is reportedly close to striking a reciprocal rights agreement with most EU member states, but the Government claims no deal has been agreed yet
Charlotte England
Wednesday 23 November 2016 17:05 Comments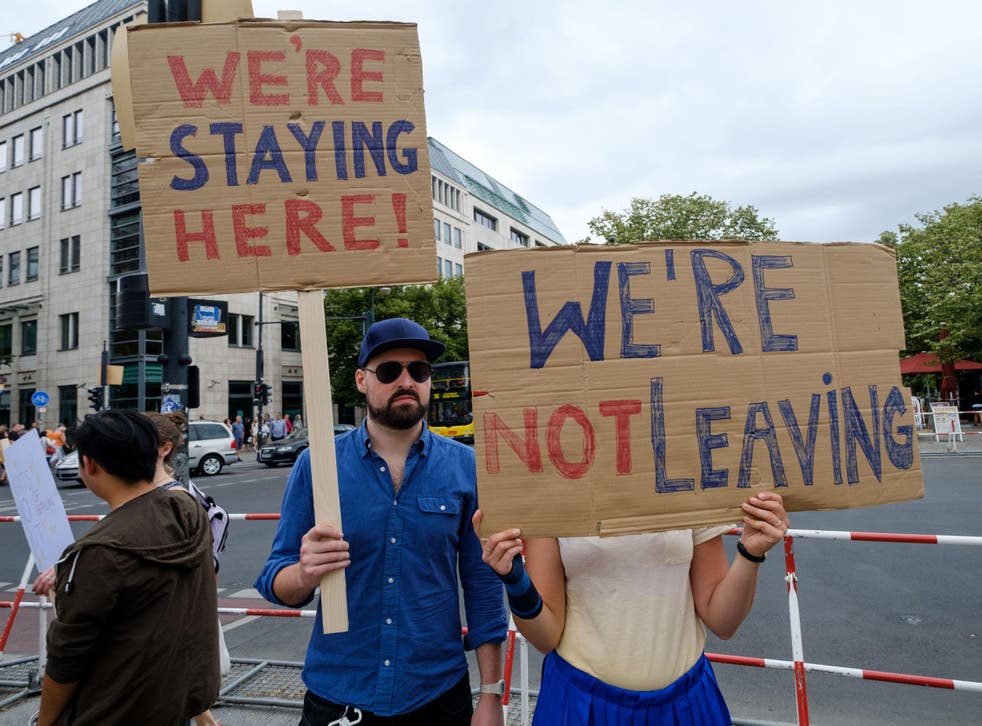 British expats will probably be allowed to continue living in the European Union after Brexit, as negotiators are reportedly on the brink of striking a reciprocal rights deal with most member states.
Hundreds of thousands of Britons who live on the continent had feared they might be forced to return to the UK, or acquire permits to stay. But senior Government figures are believed to have told business leaders that only "a few" of the 27 EU member states are left to agree the outline of a reciprocal rights agreement for Britons in the EU, and EU nationals living in this country, for when Britain leaves the union.
The Government said no deals had been struck yet, but it has been suggested Prime Minister Theresa May could be waiting for a key EU summit in Brussels next month to make an official announcement.
On Monday, David Davies, the Secretary of State for Exiting the European Union, travelled to Brussels in a bid to help "lay the groundwork" for negotiations before Britain formally triggers Brexit.
It was Mr Davies first meeting with Michel Barnier, the EU's chief Brexit negotiator, but after the meeting Mr Barnier snubbed the British minister, saying it had only been a "courtesy visit" which was "at his request".
He said: "No negotiation without notification. My work is now focused on EU27 [the remaining EU member states]."
There are an estimated 3.3million EU nationals living in Britain, and roughly 1.2million Britons living in the 27 other EU countries.
Poland has the most EU nationals living in the UK (883,000) followed by Germany (297,000), and Romania with 229,000.
The EU countries with the most Britons living there are Spain (309,000), Ireland (255,000) and France (185,000).
Ms May has refused to say if the rights of EU nationals in Britain will be guaranteed after Brexit. It is thought that doing so could damage the UK's negotiating position.
However, recently she has stressed that a deal guaranteeing the rights of EU nationals to remain in the UK after Brexit will be struck quickly.
Ms May told business leaders on Monday: "I want an early agreement on the status of UK nationals in Europe and EU nationals here, so that you and they can plan with certainty."
The expat files: What is it really like to be a long-term stranger in a foreign land?

Show all 10
A Government source told the Telegraph it was still too soon to say if a deal would be done.
"We hope and expect to guarantee the reciprocal rights of EU and British citizens, but this is premature and wrong. No deals have been struck, formal or informal," the source said.
"The Government has been clear that it wants to see this issue resolved, as long as that can be done in both directions."
Register for free to continue reading
Registration is a free and easy way to support our truly independent journalism
By registering, you will also enjoy limited access to Premium articles, exclusive newsletters, commenting, and virtual events with our leading journalists
Already have an account? sign in
Join our new commenting forum
Join thought-provoking conversations, follow other Independent readers and see their replies