Brexit campaigners 'economically illiterate and dishonest', says George Osborne
'At least that's an honest debate. What is not honest and what is economically illiterate is to say we can have all the economic benefits of being in the EU and at the same time leave'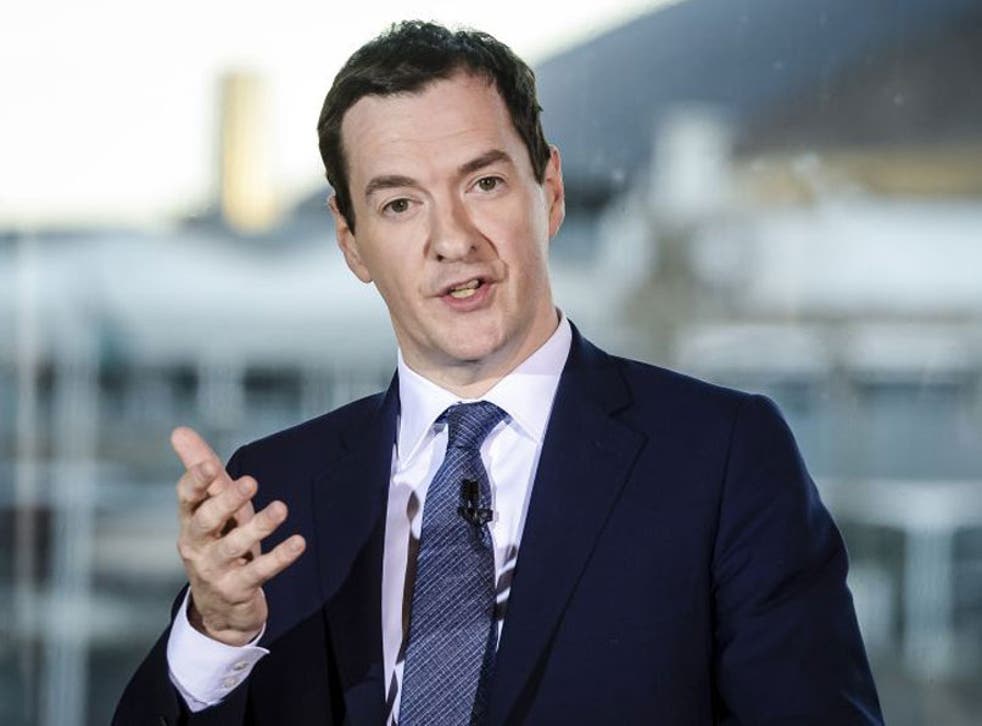 Brexit campaigners who argue the UK could get a better trade deal with Europe outside of the EU are "economically illiterate" and dishonest, the Chancellor has claimed.
Singling out London Mayor Boris Johnson for advocating a "Canada-style" deal with Europe, which a Treasury analysis will claim would cost every UK household £4,300 by 2030, George Osborne said it was "not credible" to think Britain could maintain all the benefits of EU membership with none of the obligations.
His intervention came ahead of the publication of the Treasury's assessment of the economic implications of EU membership and the likely impact of Brexit.
The analysis is expected to say the UK economy would be six per cent smaller by 2030 under a Canada-style deal, and to predict that all alternative deals would also be bad for the country's finances, taking billions out of public spending.
The claims have been dismissed by Leave campaigners as politically motivated.
What's the European Parliament ever done for us?

Show all 5
The Eurosceptic Conservative MP John Redwood said the Treasury's document was "absurd", criticised Government officials for having "degenerated" to the point of producing it, and suggested that those warning of the possible economic costs of Brexit were in a "conspiracy to get us to stay in the EU".
However, speaking to BBC Radio 4's Today programme, Mr Osborne staunchly defended the Treasury's analysis and launched his strongest attack yet on the arguments put forward by the Leave campaign.
He said he rejected "the idea that Britain can sign up to some kind of deal where we get all the benefits of EU membership but none of the obligations or costs."
Osborne: Britain "poorer outside EU"
"The Germans or French wouldn't give that to us because it's a better deal than Germany or France get," he said. "It's not credible. You completely misunderstand Britain's negotiating hand if you think we could get a better deal than France or Germany."
He added: "There are some people in this debate who say: 'you know what, it's a price worth paying, I know there will be a hit to economy but we'll pay that price so Britain can go it alone'.
"At least that's an honest debate. What is not honest and what is economically illiterate is to say we can have all the economic benefits of being in the EU and at the same time leave – that is having your cake and eating it."
However, Mr Redwood, also appearing on the Today programme, said Britain would be better off outside the EU, but that the Leave campaign could not present "precise figures" because it was "worthless" to make economic forecasts up to 2030.
Pointing out that Treasury projections had been wrong in the past, he said: "I and others have talked to the German government – who are the leaders in all this – and Germany has made it very clear that they do not want new barriers in the way of their very successful export business to Britain."
Challenged over the evidence of the falling value of sterling, which the Bank of England has blamed on uncertainty around the EU referendum, Mr Redwood said that no-one had linked the benefits of falling borrowing costs to Brexit.
"They always want to just blame the bad figures on Brexit and they never talk about the good figures because they're all in this together. They're in a conspiracy to get us to stay in the EU," he claimed. "Who do we trust? We trust ourselves. We trust the voters. And we want our money back to spend on our priorities."
Join our new commenting forum
Join thought-provoking conversations, follow other Independent readers and see their replies