Brexit damage to UK to be 'quite considerable over time', warns RBS Chairman
Sir Howard Davies says there is a 'very, very, very tight' timeframe for ministers to prevent exodus of City jobs with transitional arrangements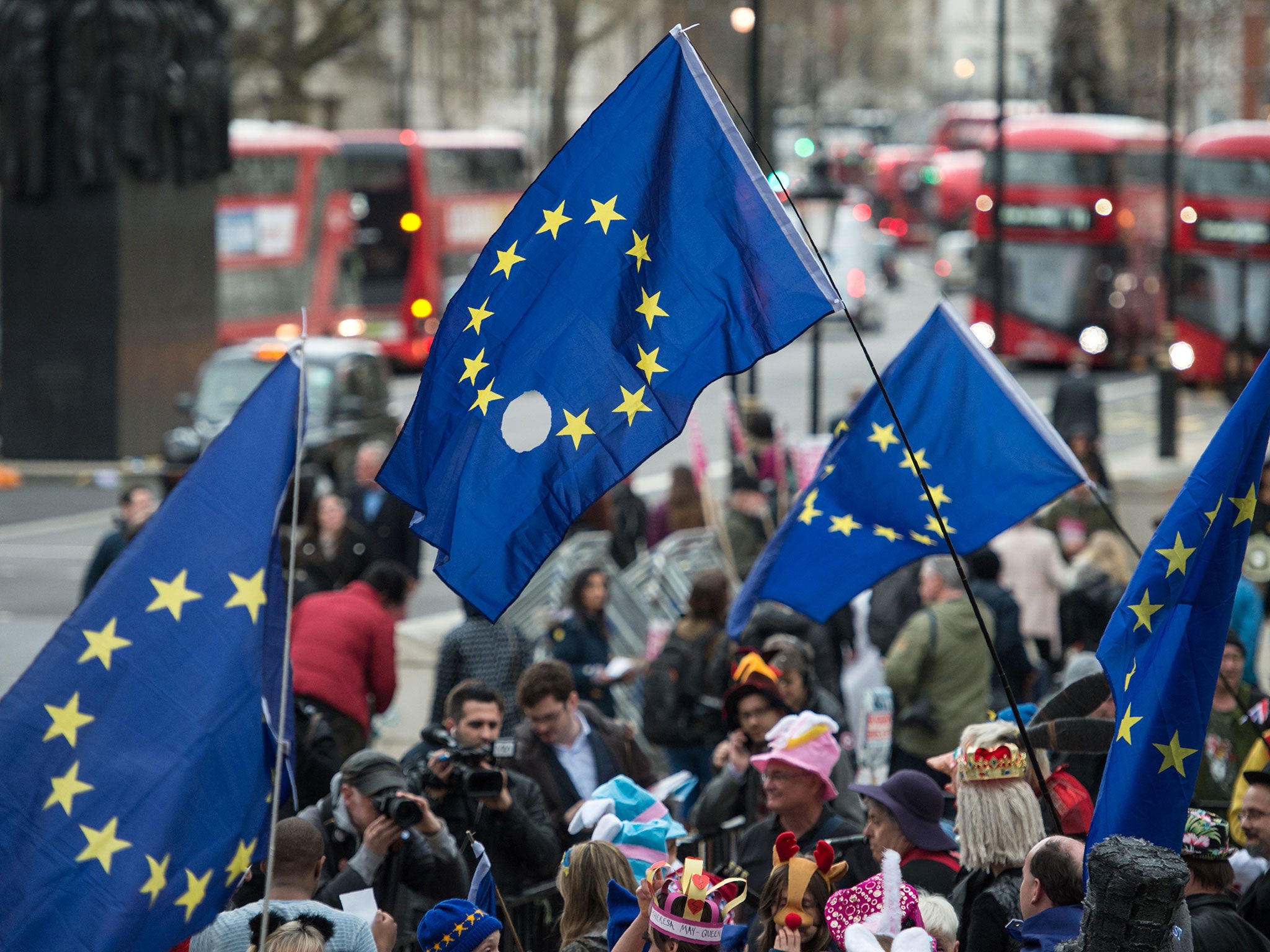 Brexit will cause "considerable" damage to the City and will result in job losses, the chairman of RBS has warned.
Sir Howard Davies said there was now a "very, very, very tight" timeframe for ministers to define transitional arrangements to prevent an exodus of City jobs.
He believes there will "definitely be a cost" to British jobs but said there was still time for Britain to negotiate enough market access to minimise the cost.
Sir Howard said there were some business concerns that "it is taking quite a long time to get to the nitty-gritty of what a new trading relationship with the EU would be".
"Certainly some time, I think, has been wasted up to now in negotiations, which haven't really got anywhere," he told Sky News's Sunday with Niall Paterson.
Asked if the Government recognised the banking sector was already beginning to suffer, he said: "I hope so because we keep telling them and I think the financial sector has been telling them very, very firmly.
"Now some of this of course is inevitable, I'm afraid, that if we go in for Brexit we will find that jobs will leave the City and there will be a rebalancing of financial activity within Europe."
With the publication of a series of position papers and meetings with business leaders of a "more intense kind than before", there were signs the Government "do appreciate that it is really urgent to get to the proper negotiations".
The Prime Minister's Florence speech was a significant step forward but "whether a big enough step to unblock the negotiations, we'll only see in the next few weeks".
He added: "So the game is can we provide an outcome which minimises that cost? It will not remove it, it will definitely be a cost and the question is can we negotiate enough market access so that cost is at the margin, is a few thousand people and not tens of thousands."
He also said he believes a no-deal scenario would be "bad news" and could potentially lead to "some quite large moves of people".
Signs of the Brexit impact, he added, could already be seen with the fall in London property prices.
His warning comes as Paris and Berlin are reportedly preparing to reject requests for Brexit talks to move on to a possible transitional arrangement until the so-called "divorce bill" is settled.
According to the Financial Times, any hope of moving on to a discussion about establishing a transitional deal will be effectively vetoed by France and Germany, until the question of the UK's exit settlement is fully agreed.
Earlier this week, a leading business association warned German companies operating in the UK to start preparing for a "very hard Brexit", in which the UK left the EU with no trading arrangements in place. This would lead to the immediate imposition of large tariffs on cars and other goods, and the possibility of customs checks and huge tailbacks at Dover.
Additional reporting by PA
Join our commenting forum
Join thought-provoking conversations, follow other Independent readers and see their replies