Theresa May's Brexit plans in ruins after France and Germany 'reject transitional arrangement'
Proposal outlined by PM in Florence left in tatters after EU 27 countries signal displeasure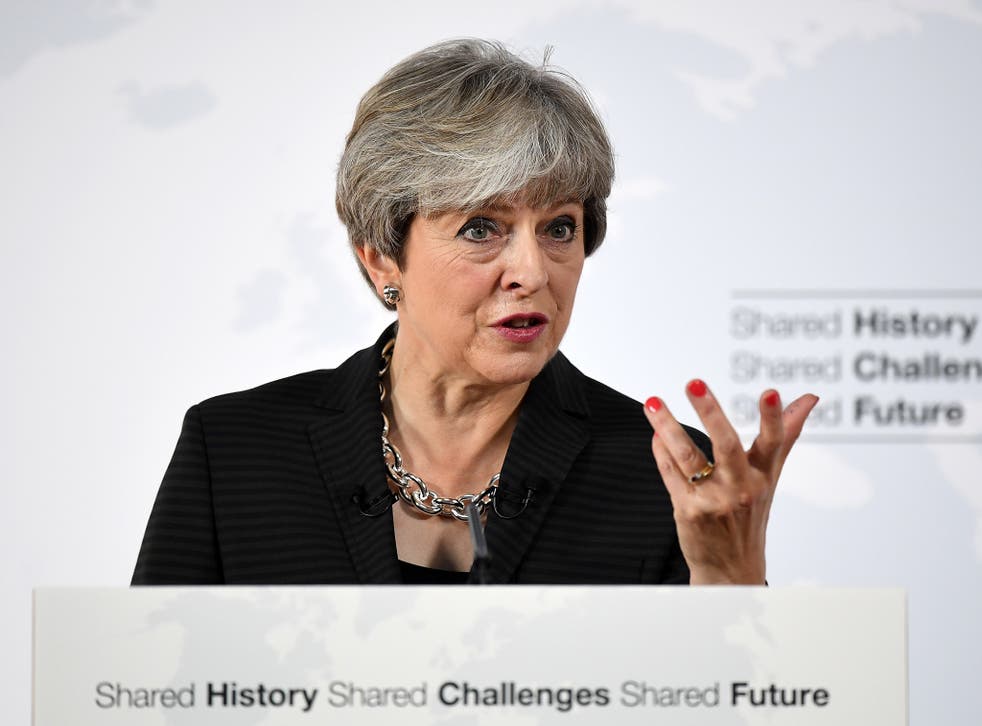 Paris and Berlin will reportedly reject requests for Brexit talks to move on to a possible transitional arrangement until the so-called "divorce bill" is settled, in a huge setback to Theresa May after her well received speech in Florence.
In that speech, the Prime Minister proposed a two-year transitional period after the UK leaves the EU, in a bid to break the deadlock of the negotiations.
But, according to the Financial Times, any hope of moving on to discussion of establishing a transitional deal will be effectively vetoed by France and Germany, until the question the UK's exit settlement is fully agreed.
The UK has consistently argued said that "nothing is agreed until everything is agreed" making the point that it is hard to agree on the size of the UK's financial obligations to the EU until future trading terms are known.
Theresa May said in Florence that the UK would continue current payments to the EU until 2021, and would stay in the single market during that time.
But, according to the FT, when the EU's chief Brexit negotiator Michael Barnier met ambassadors from 27 EU countries the plan was rejected by Berlin and Paris, leaving it all but dead in the water.
Mrs May's speech in Florence two weeks had been considered an effective intervention in unlocking the talks, but the Prime Minister has since lost momentum after her disastrous Conservative party conference speech, which has caused news to surface of fresh plots to remove her as party leader, further damaging her credibility in Brussels and elsewhere in Europe.
Earlier this week, a leading association of German businesses warned German companies operating in the UK to start preparing for a "very hard Brexit", in which the UK left the EU with no trading arrangements in place. This would lead to the immediate imposition of large tariffs on cars and other goods, and the possibility of customs checks and huge tailbacks at Dover.
Register for free to continue reading
Registration is a free and easy way to support our truly independent journalism
By registering, you will also enjoy limited access to Premium articles, exclusive newsletters, commenting, and virtual events with our leading journalists
Already have an account? sign in
Join our new commenting forum
Join thought-provoking conversations, follow other Independent readers and see their replies