UK's £12bn aid budget could be spent on winning Brexit trade deals instead, Priti Patel suggests
Aid spending should not 'exclude the whole area of trade and trade opportunities', the International Development Secretary said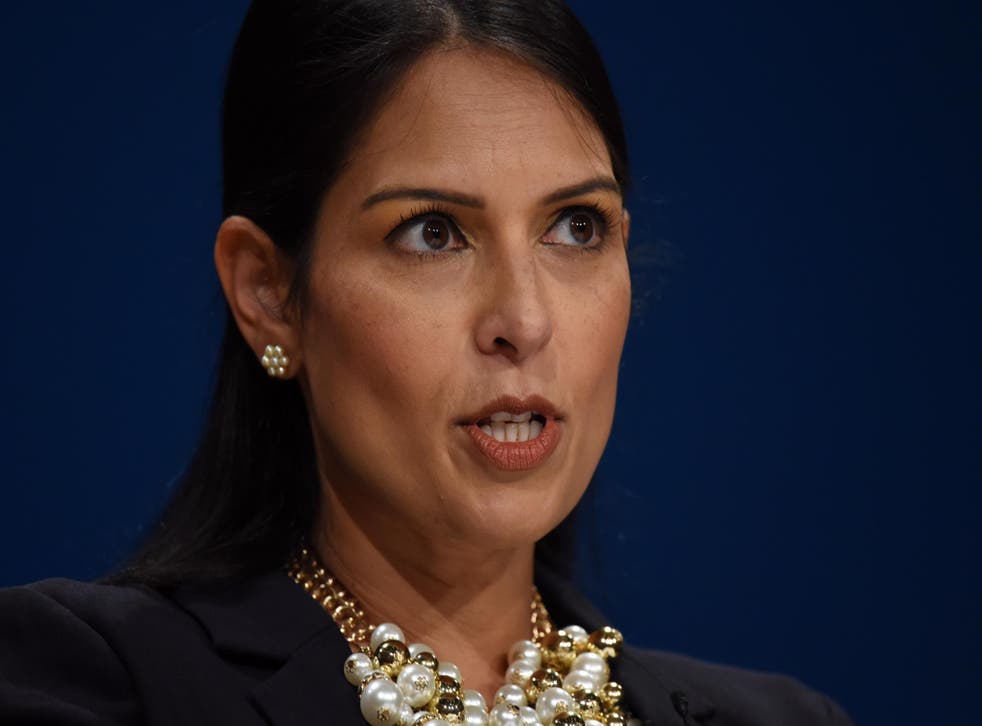 Some of Britain's £12bn foreign aid budget will be switched to help win post-Brexit trade deals, the International Development Secretary has suggested.
Priti Patel caused fresh controversy about her plans for Britain's legal duty to spend 0.7 per cent of national income on overseas aid while on a visit to Kenya.
She repeated her threat to cut funding to global organisations such as the World Bank, unless they could show they would provide better value for money.
However, Ms Patel also went further, suggesting aid should be used to secure new trade deals and win badly-needed allies in the World Trade Organisation (WTO) to prepare for EU withdrawal.
In an interview with the BBC, Ms Patel said: "Our focus is poverty reduction – but that doesn't mean we should exclude the whole area of trade and trade opportunities.
"British soft power is exactly where DfID [the Department for International Development], and our aid and other relationships around the world, come together to deliver in our national interest and deliver for Britain when it comes to free trade agreements but also life post-Brexit."
The comments were condemned by Kate Osamor, Labour's shadow International Development Secretary, who said: "Priti Patel has no mandate or evidence to fundamentally change the way UK aid is distributed.
"She seems fixated on imposing her dogma of the free market over the clear evidence that UK aid is the most efficient and effective in the world. It reaches the people who need help, including many young girls and women."
Ms Patel – who once called for her department to be abolished – was speaking on her first visit to Africa since she was appointed.
She saw humanitarian aid being delivered via a payment card that gives Kenyan women £20 a month from the British taxpayer, to buy the food they need to survive.
Ms Patel said: "We have to make sure that our aid works in our national interest and also that it works for our taxpayers – much more openness, much more transparency and much more accountability.
"The government's approach is focused on ensuring that we drive taxpayer value – so when it comes to multilateral organisations, focus on performance agreements.
"If they are not performing then obviously we'll look at the contributions that we give to them. We need to be challenging."
The International Development Secretary is about to publish a review of the work of big multinational aid organisations that spend money on behalf of the UK – which could lead to funding being cut if spending and waste targets are not met.
Agencies such as the World Bank, the European Union and other smaller bodies collectively spend 40 per cent of the UK's aid budget.
Register for free to continue reading
Registration is a free and easy way to support our truly independent journalism
By registering, you will also enjoy limited access to Premium articles, exclusive newsletters, commenting, and virtual events with our leading journalists
Already have an account? sign in
Register for free to continue reading
Registration is a free and easy way to support our truly independent journalism
By registering, you will also enjoy limited access to Premium articles, exclusive newsletters, commenting, and virtual events with our leading journalists
Already have an account? sign in
Join our new commenting forum
Join thought-provoking conversations, follow other Independent readers and see their replies