Brexit: New delays at UK borders could endanger time-sensitive transplant operations, MPs and MEPs warn
Irish donors gave more than 1,000 organs to the UK in recent years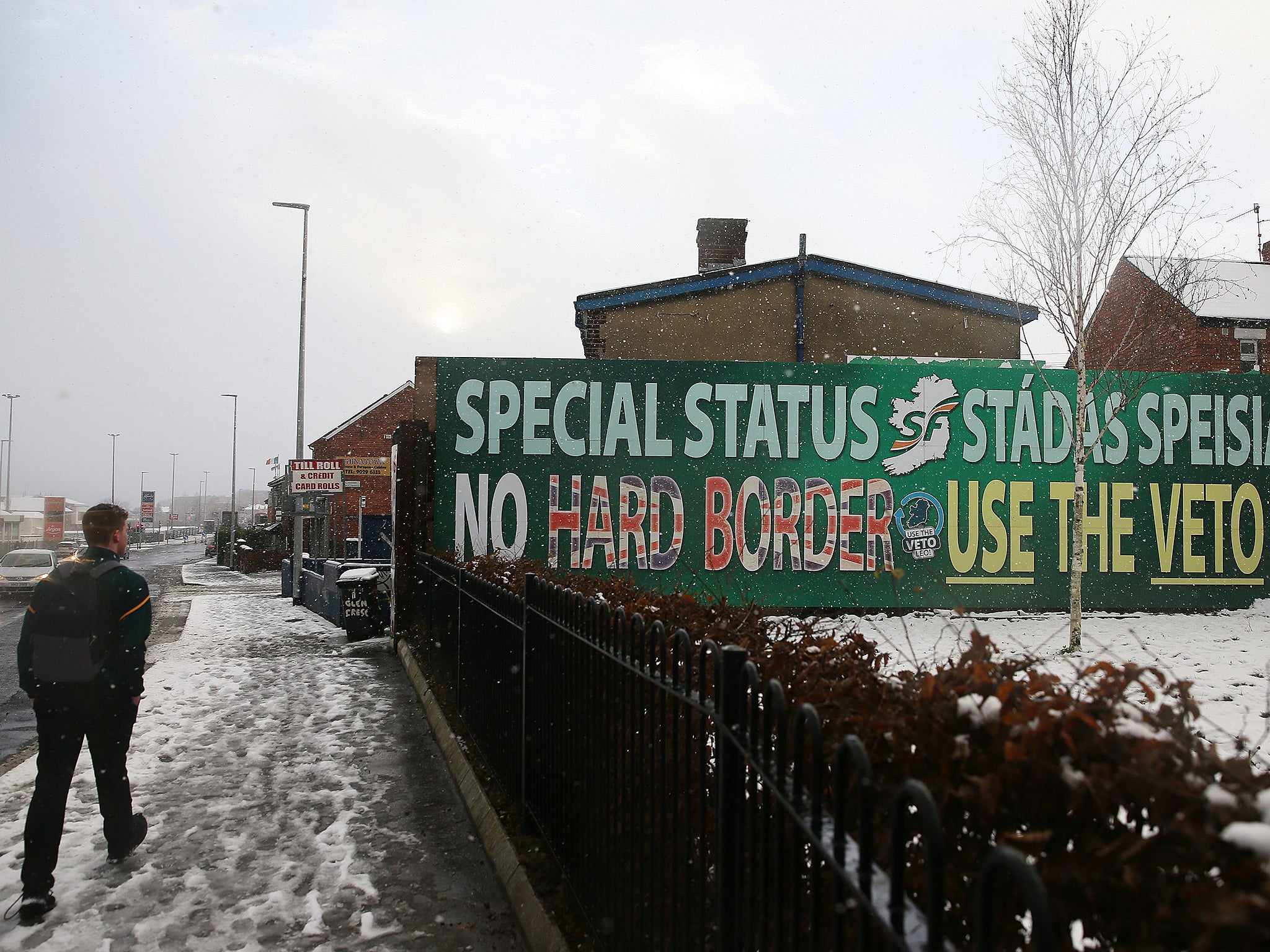 New Brexit delays at UK borders and airports could endanger extremely time-sensitive transplant operations as medics rush to get organs to patients, MPs and MEPs have warned.
Figures obtained under freedom of information law and seen by The Independent show more than 1,000 life-saving NHS transplants in the past decade relied on the transport of organs across the Ireland-UK border.
While the NHS body responsible said it hoped the current system of sharing organs could continue "whatever the final political settlement", it accepted that regulations to ensure a smooth transition beyond Brexit are yet to be agreed in the acrimonious negotiations process.
1,068 transplants from 692 donors were carried out in Britain using organs from donors in Ireland in the past decade, making the country by far the biggest donor to UK patients. Organ donation and transplantation is very time-sensitive, and organs passing between Ireland and the UK are usually sent through airports, sometimes with a police escort, so that they can reach matching patients in time.
"The single market is so much more than just trade. It also means that safe-to-use blood and organs can be sent easily to UK hospitals within hours," Liberal Democrat MEP Catherine Bearder said.
"Brexit and lengthy custom checks puts lifesaving transplants at risk. No one put that on the side of a red bus."
Ben Bradshaw, who sits on the Commons Health and Social Care Select Committee, said it was vital to make sure there were no delays to transplants from any new regime.
"Organ donations are incredibly time-sensitive, any delays due to new customs checks or extra bureaucracy at the border could undermine the whole transfer process. There are literally lives at stake," the Labour MP said.
"No one could have known during the Brexit referendum that voting to leave the EU might jeopardise organ donations coming from the EU to the UK. With new facts like these coming to light, everyone is entitled to keep an open mind about whether Brexit is the right path for the country."
Alex Sobel, an MP and supporter of the pro-EU Best for Britain campaign said: "A customs union arrangement is essential in allowing us to collaborate with our European neighbours in many areas. This is particularly stark in matters of life and death – as in the case of organ donation.
"The Government do not see a customs union necessary so it is incumbent upon them to provide answers to the many technical questions that will continue to arise as a result of their short-sighted stance."
Donald Tusk on Brexit negotiations: Ireland first
The current regulatory arrangement is based on the single market and customs union, which Theresa May has pledged to leave. Addressing the related issue of blood transfusions crossing the border, EU chief Brexit negotiator Michel Barnier warned in January that "blood products cannot simply be imported into the EU just like that".
"What about medications? Medicines need to be authorised. [Britain] will be leaving the European Medicines Agency as well," he added, stating that these were "specific issues that need to be regulated" and that new solutions would have to be found.
Although both the UK and EU say they want to avoid a hard border with Ireland and preserve the wider common travel area, Foreign Secretary Boris Johnson admitted on Thursday that there could be customs checks on the border between the Republic and Northern Ireland, but insisted they would be "minimal".
Chief negotiator Mr Barnier has also said Britain's departure from the customs union means that "in airports and ports there would be controls" between Great Britain and Ireland – potentially delaying cross-border traffic.
"In the last year alone over 450 people have died waiting for an organ due to the desperate shortage in the UK," John Maingay, director of policy at the British Heart Foundation said.
"The BHF is keen to work with the Government to guarantee more life-saving operations take place and to give hope to those currently waiting for a transplant they so urgently need.
"Our figures show that around eight in 10 of us want to donate our organs and it's vital for all of us to have conversations with our loved ones about organ donation so our wishes can be met if the worst should happen."
From 1 January 2007 to 31 December 2017 the NHS Blood and Transplant service retrieved 1,216 organs from EU countries from 818 donors, some of whom donated multiple organs. Irish donations made up the vast majority, with French donors contributing 30 organs as the next largest national group.
Sally Johnson, the director of organ donation and transplantation at NHS Blood and Transplant, said the UK had "well-established cooperation arrangements with the Government of Ireland and several European transplant agencies".
"People waiting for a lifesaving transplant may need any donor organ to be matched by size, blood group, and tissue type for a successful transplant. Donated organs will be accepted for transplant within the country where they were donated, unless there is no suitable recipient. Where there is no suitable recipient, they will be offered to someone in another country," she said.
The biggest issues facing UK on leaving EU
Show all 8
"We would anticipate the successful professional arrangements currently in place would continue with support from all, whatever the final political settlement resulting from the EU referendum. Any necessary regulatory alignment will be the responsibility of the relevant legal authority, the Human Tissue Authority.
"There is an urgent shortage of donors and by appropriately sharing lifesaving donations between partner countries, we maximise transplant opportunities for UK citizens."
This week European Council president Donald Tusk urged the UK to "propose a specific and realistic solution" to the Irish border issue and said talks could not progress to other issues until it was resolved.
Join our commenting forum
Join thought-provoking conversations, follow other Independent readers and see their replies