Brexit could leave UK better off, says Mervyn King
'We are now in a better position to rebalance the UK economy'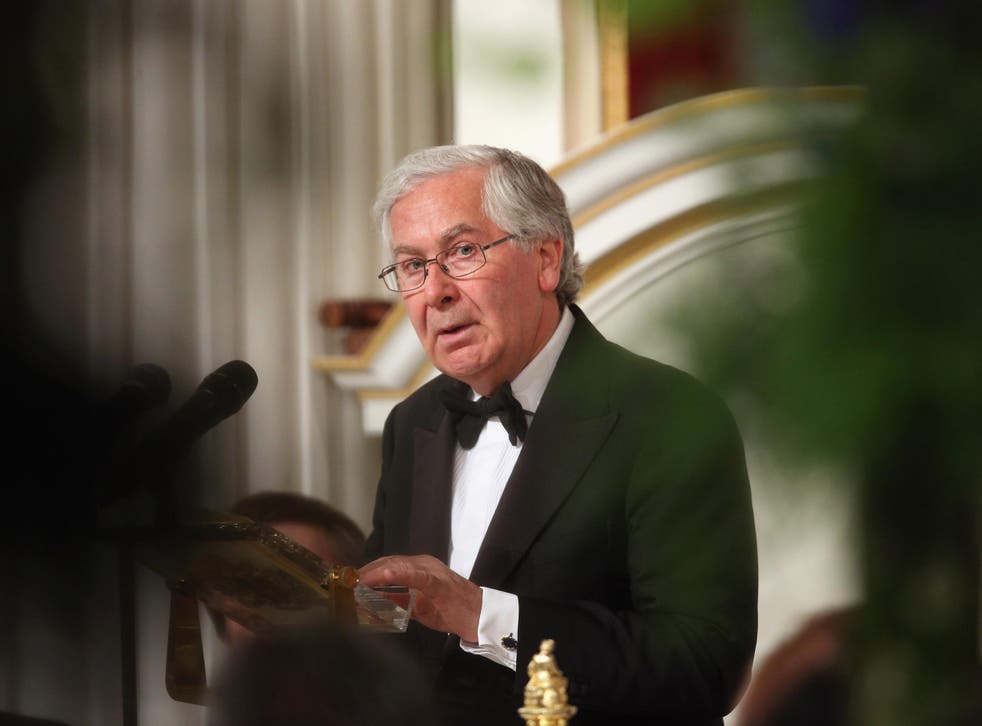 Britain can be more successful outside of the European Union, a former governor of the Bank of England has said.
Lord King of Lothbury also suggested a future decline in UK productivity could be a result of the Remain camp exaggerating the repercussions of the Brexit vote.
He maintained "we don't really know" how our economy will fare outside of the EU and that any predictions "were highly speculative".
"We are now in a better position to rebalance the UK economy," Lord King told Central Banking magazine.
"An unfortunate aspect of the campaign was the government forecasts of what the consequences of Brexit might be, which inevitably were highly speculative, in particular for the long run.
"The problem is that the long-run judgment then feeds back to the short-run forecast because it was assumed that people would anticipate the long-run. The only honest answer about the long-run consequences is we don't really know."
The most scaremongering arguments for Brexit

Show all 7
Lord King, who was governor of the Bank of England between 2010 and 2013, criticised the government's decision to align its campaign strategy with Treasury forecasts that showed the UK would drop into recession in the event of a Brexit vote.
The Treasury predicted the economy would shrink by 6.2 per cent by 2030.
Since the Brexit vote, research has shown that both the automobile and retail industries are booming. UK consumer confidence increased to its highest level in three years this August.
European leaders hold post-Brexit crisis talks
"The mistake was to portray these extreme outcomes in the future as almost inevitable rather than what they were, which were highly speculative forecasts," Lord King maintained.
While Lord King's interview took place before the Bank of England's decision to cut interest rates by 0.25 per cent, he predicted any attempt to do so would be unwise.
"The UK economy has to be rebalanced one way or another, remain or leave. We need a level of the exchange rate much closer to the level we had in the middle of 2013," he said.
Lord King also suggested the bank should not resort to quantitative easing because the central banks "are approaching the limits" of what they can do.
"I'm not sure that much more easing will achieve very much. It might achieve a little but it simply is not going to provide the ultimate solution," he said.
Since leaving the Bank of England, Lord King joined Citigroup Inc as a senior adviser.
Register for free to continue reading
Registration is a free and easy way to support our truly independent journalism
By registering, you will also enjoy limited access to Premium articles, exclusive newsletters, commenting, and virtual events with our leading journalists
Already have an account? sign in
Register for free to continue reading
Registration is a free and easy way to support our truly independent journalism
By registering, you will also enjoy limited access to Premium articles, exclusive newsletters, commenting, and virtual events with our leading journalists
Already have an account? sign in
Join our new commenting forum
Join thought-provoking conversations, follow other Independent readers and see their replies