Brexit: Theresa May's 'vague' offer on EU citizens' rights attacked by European leaders
Dutch Prime Minister Mark Rutte said there are 'thousands of questions to ask'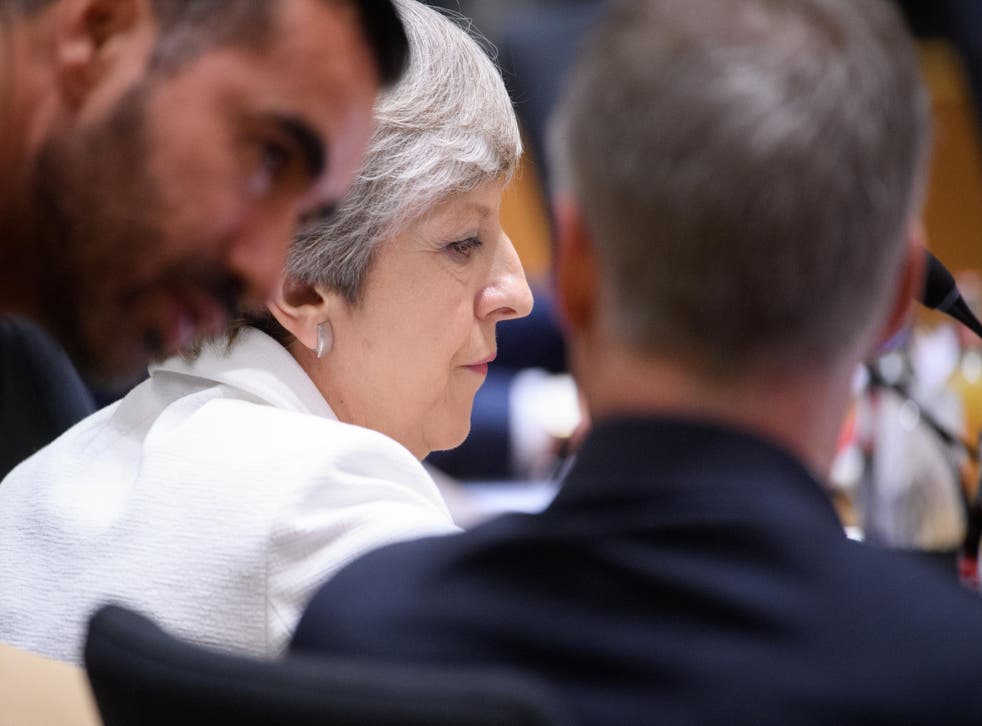 European leaders have attacked Theresa May's offer on rights for EU citizens on Friday, claiming that it leaves "thousands of questions" to ask about how it can work.
It was branded "vague" and "not sufficient" after Ms May failed to give details on how all EU citizens now living in the UK will be affected.
It comes after she used an after dinner speech to broadly outline her position on granting rights to people who lived in the UK before it began the process of quitting the bloc.
European Commission President Jean-Claude Juncker called her offer "a first step, but not sufficient", while the European Parliament's Brexit co-ordinator Guy Verhofstadt underlined that the offer "does not fully guarantee the rights of EU citizens living in the UK".
He added on Twitter: "Hopefully the UK position paper, expected on Monday, will deliver what we are looking for."
Her proposals would see anyone who has already lived in the UK for five years given a new 'settled status', securing their position in the country.
Anyone arriving after the triggering of Article 50, but before a notional cut-off date, yet to be set, would also have the chance to stay for five years and gain the status.
Theresa May in 'Maybot' mode on arrival at the EU Summit
But people arriving after the cut-off date but before Brexit day, will be given a "grace period" of up to two years to "regularize" their status in the country, possibly managing to stay for the five years and gain settled status, but potentially not.
The vagueness around the UK's position on the cut off-date gives Ms May some leverage that she could use to urge the EU to ditch its call for the European Court of Justice to guarantee the rights of citizens after Brexit - something she is against.
Dutch Prime Minister Mark Rutte said there are "thousands of questions to ask" about Ms May's proposals, and Austrian Chancellor Christian Kern described them as "a first step" which did not cover the situations of many EU citizens in the UK.
Belgian Prime Minister Charles Michel called it a "particularly vague proposal". Using a Flemish phrase to describe a dubious deal, he said: "We don't want a cat in the bag. We want the rights of EU citizens to be permanently guaranteed."
German Chancellor Angela Merkel said the proposals represented "a good start" but cautioned there were "many, many other issues" before Britain could reach agreement on a withdrawal deal.
Labour's Sir Keir Starmer said the PM's plan was "too little too late", while London Mayor Sadiq Khan said it "does not come close to fully guaranteeing the rights of EU nationals living in the UK".
Liberal Democrat leader Tim Farron said the proposals "leave millions of people still facing unanswered questions over their futures here".
Join our new commenting forum
Join thought-provoking conversations, follow other Independent readers and see their replies