Brexit: EU nationals in UK fear 'administrative harassment' even if they get permission to stay
The Ambassador of Romania urges the UK not to impose ID checks that would make day-to-day life much more difficult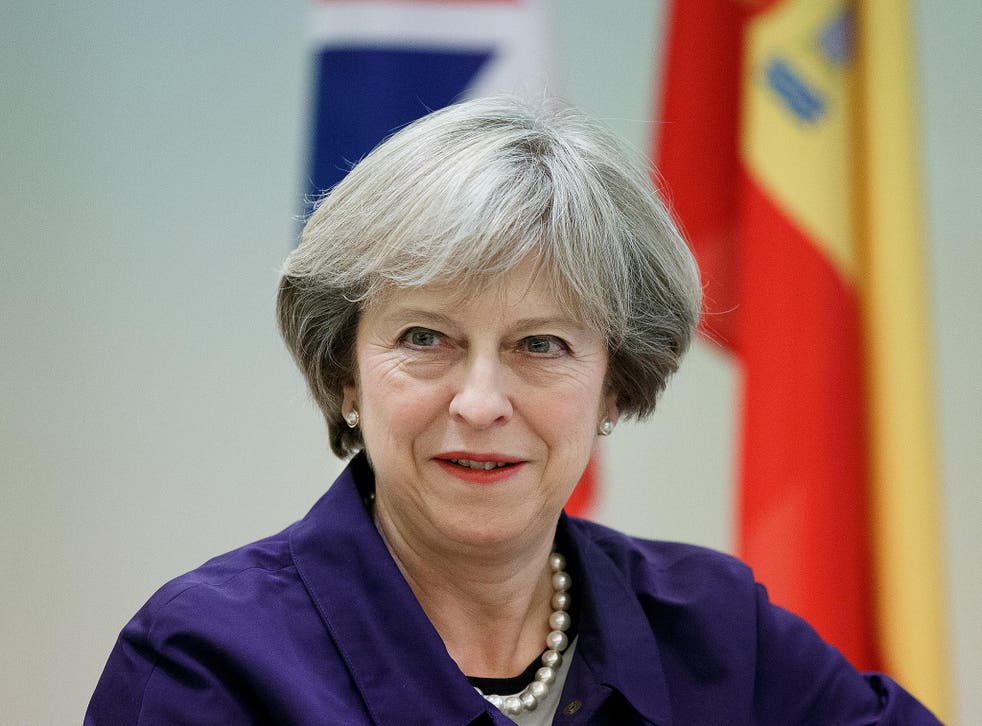 EU nationals living in Britain fear "administrative harassment" after Brexit even if they are eventually given permission to stay, a Parliamentary inquiry has been told.
The Romanian Ambassador to the UK appealed to the Government not to pile bureaucratic hurdles in the way of people who have come to this country to live, work and make a contribution.
Ministers have been accused of using the 3.6 million EU citizens currently in the country as 'bargaining chips' in the EU exit talks – after Trade Secretary Liam Fox described them as "one of our main cards".
But a House of Lords select committee heard fears that life will get more difficult, even if the Government bows to pressure not to try to expel many of them.
Dan Mihalache, the Ambassador of Romania, said: "What I think the Government and all authorities have to avoid is some type of administrative harassment.
"This means, for instance, that if you want to have a residence permit then somebody in authority takes your ID and says 'okay, we will keep it for six months'
"That six months is a period when this person cannot make other travel arrangements and so on - or you cannot open a bank account, or you cannot be registered for some service without having a passport.
"There is not only the generous idea of reassuring that the status of those citizens has not changed until the official leave of the European Union.
"There is also the practice – the daily practice – which can bring, by itself, such types of administrative harassments, which I think we should avoid."
The Lords EU Justice Sub-Committee took evidence from both Mr Mihalache and from Arkady Rzegocki, the Ambassador of Poland.
It was told there are around 984,000 Poles in the UK – a dramatic rise from just 70,000 in 2004, which had made Polish "the second most spoken language in the UK".
There are also around 272,000 Romanians in the country officially, far fewer than the one million who have moved to both Italy and Spain.
Theresa May has refused to guarantee their rights, insisting the Government must not "reveal its hand" ahead of the Brexit negotiations, which will begin when she triggers Article 50 next year.
However, all EU citizens are given permanent residency after being in the UK for more than five years – a right likely to be enjoyed by around 80 per cent of the 3.6 million by 2019, when Britain leaves.
It is expected the remaining 600,000 people will be offered an effective amnesty, because of the huge practical and political controversies of taking any other action.
Some Whitehall officials believe the Government will announce a cut-off date for new arrivals – perhaps the date when Article 50 is invoked – after which the amnesty would not apply.
Both Mr Rzegocki and Mr Mihalache called for their countries' citizens already in Britain to be given full rights and for the position to be made clear soon.
Mr Rzegocki said: "The problem is uncertainty – there is no clarity about this."
And he added: "My dream is to keep the freedom of movement, to keep all the rights – all the freedoms – even after Brexit. I know that's quite difficult."
Register for free to continue reading
Registration is a free and easy way to support our truly independent journalism
By registering, you will also enjoy limited access to Premium articles, exclusive newsletters, commenting, and virtual events with our leading journalists
Already have an account? sign in
Register for free to continue reading
Registration is a free and easy way to support our truly independent journalism
By registering, you will also enjoy limited access to Premium articles, exclusive newsletters, commenting, and virtual events with our leading journalists
Already have an account? sign in
Join our new commenting forum
Join thought-provoking conversations, follow other Independent readers and see their replies