Brexit: EU nurses are 'suffering racist abuse and heading home', a Parliamentary inquiry is told
The head of one of Britain's biggest hospitals blames a Brexit 'shockwave' for the abuse – adding to a growing recruitment crisis
Rob Merrick
Deputy Political Editor
Thursday 17 November 2016 18:37 Comments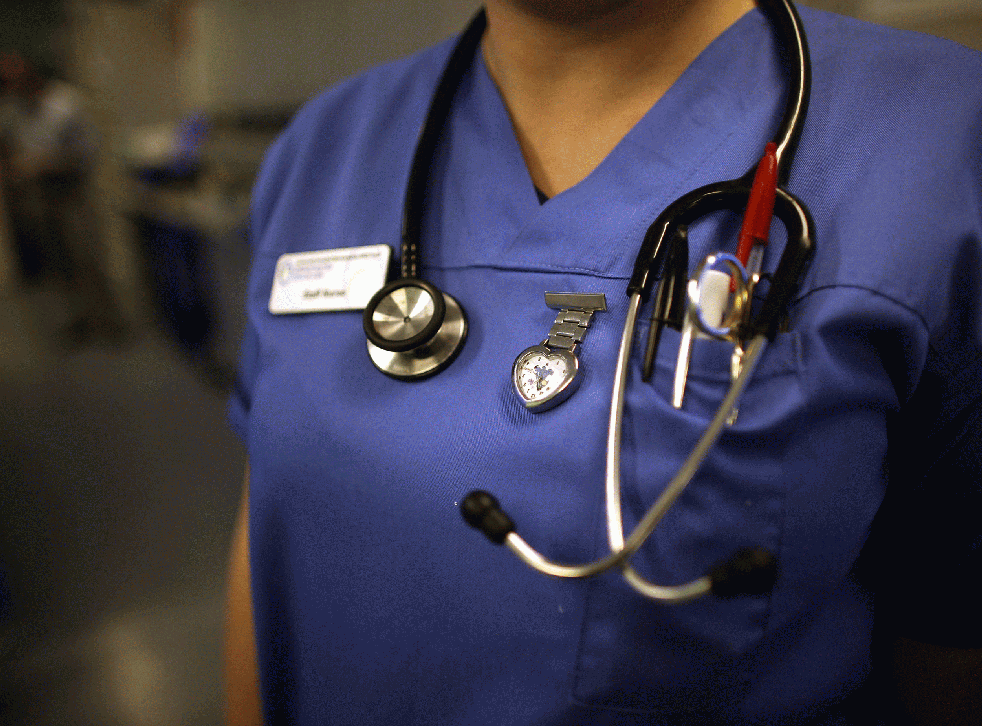 Nurses from EU countries are going home after suffering racist abuse from patients following the Brexit vote, a hospital chief has revealed.
The head of University Hospitals Birmingham NHS Foundation Trust – one of the biggest in the country – blamed a Brexit "shockwave" for adding to a growing recruitment crisis.
Dame Julie Moore said: "I have had some staff from the EU, from southern Ireland, looking to go back.
"Of great concern to me is some of the incidents of abuse that some of my staff have suffered from patients following Brexit; racist abuse.
"And, if we wish to attract international staff over here, then I think we are going to have to think very carefully about the messages we give and how we treat our staff."
Dame Julie was speaking to members of the House of Lords who are holding an inquiry into NHS finances, Birmingham Mail reported.
The trust headed by Dame Julie runs the 1,000-bed Queen Elizabeth Hospital in Edgbaston, Birmingham.
She is also interim chief executive of the nearby Heart of England NHS Foundation Trust, which runs three other hospitals.
Dame Julie said: "We have traditionally ... looked to the international market to come [to the UK], but I have to say Brexit has sent a bit of a shockwave through some of the staff we would have traditionally recruited."
"It's not just that we want to use them as a workforce. I think the exchange of knowledge and research are vitally important to the NHS.
"At the moment I would say we haven't got enough nurses, doctors, clinical professionals, managers, anybody at the moment, and I'm not confident we are training enough to meet that demand."
Last month, official Home Office statistics revealed a 41 per cent increase in the number of racially or religiously aggravated crimes recorded by police in July.
They correlated with earlier figures which showed the number of alleged racially or religiously aggravated offences rose by 58 per cent in the week following the June Brexit vote.
The House of Lords inquiry was told that, at University Hospitals Birmingham NHS Foundation Trust, around six per cent of nursing vacancies – just over one in 20 – were unfilled.
But Dame Julie said the problem was much worse at other hospitals, adding: "Some trusts are running with vacancy rates around 10 to 15 per cent."
Register for free to continue reading
Registration is a free and easy way to support our truly independent journalism
By registering, you will also enjoy limited access to Premium articles, exclusive newsletters, commenting, and virtual events with our leading journalists
Already have an account? sign in
Join our new commenting forum
Join thought-provoking conversations, follow other Independent readers and see their replies