Brexit: Norway's Prime Minister Erna Solberg warns Britons 'won't like' life outside EU
'Brussels will decide without the Brits being able to participate in the decision-making'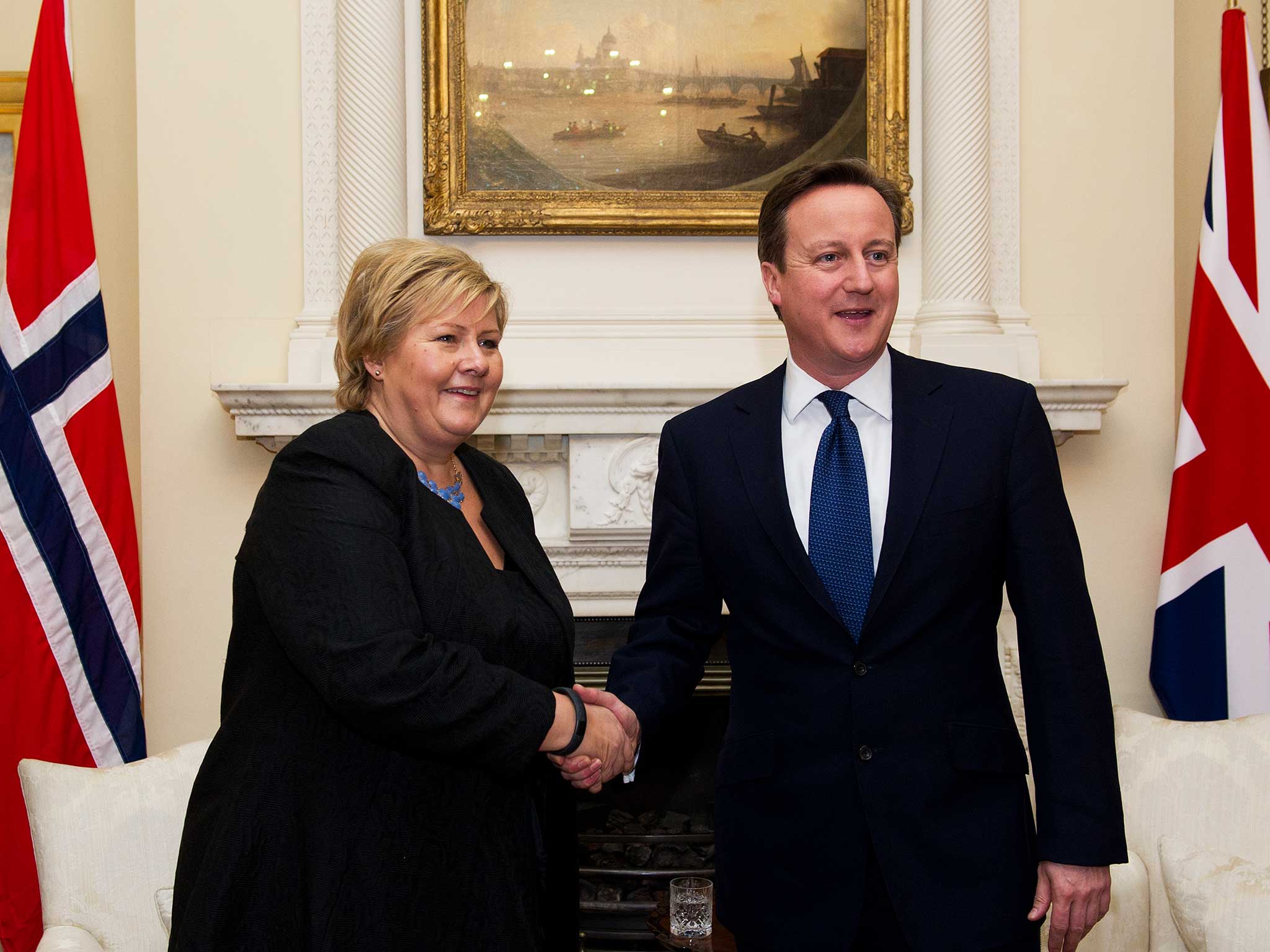 Norwegian Prime Minister, Erna Solberg, has said that Britons wishing to leave the European Union next week "won't like" life on the outskirts of the 28-member state bloc.
It will come as a blow to Eurosceptics and Leave campaigners who often cite Norway's relationship with the EU as the model for Britain to emulate. Norway, which rejected joining the bloc at a referendum in 1994, has access to the majority of the continent's market and is part of the European Economic Area (EEA) agreement.
In return Norway is obliged to be part of Europe's passport-free Schengen travel zone. Norwegians also have no say in EU rules and have no representatives in any of the bloc's institutions despite paying a considerable amount each year for its semi-detached relationship with the EU.
peaking to Politico, the Norwegian Prime Minister said that her country acts like a "lobbying organisation" in Brussels. Asked about Leave campaigners in Britain wishing to imitate Norway's model, she replied: "They won't like".
Ms Solberg added: "That type of connection is going to be difficult for Britain, because then Brussels will decide without the Brits being able to participate in the decision-making."
Just yesterday Nigel Farage, the Ukip leader, cited Norway as he joined a flotilla of fishing boasts – brandishing Union Jack and St George's flags – sailing down the Thames to protest the issues with the fishing industry. He claimed that jobs were being lost in the charter angling fleet due to new EU regulations on recreational sea angling, adding that Norway was able to control stocks up to 200 miles off it shores and had a "booming" commercial fishing and angling industry.
What has the EU ever done for us?
Show all 7
According to think tank Open Europe, which has declared itself neutral in the UK's referendum debate, if the UK were to opt for a Norwegian-style relationship there would be greater flexibility over agriculture, fisheries and external trade but "it would still be bound by great swathes of the EU regulation that rankles with businesses and the general public, but – and this is the crucial point – without any vote on it."
In April, the Chancellor George Osborne laid out a Treasury report detailing a possible doomsday scenario if Britain voted for Brexit on June 23. In the 200-page report it says that leaving the EU would mean a new relationship based on three models – one included membership of the EEA, like Norway.
What to believe about the EU referendum
The report goes claiming that Norway has little influence on the EU stage and that Britain would be significantly worse off it was to emulate such a model.
Join our commenting forum
Join thought-provoking conversations, follow other Independent readers and see their replies