John Major compares Tory hard Brexiteers to right-wing football hooligans
Former Prime Minister accuses 'ultras' of winning referendum with 'fake facts and bogus promise'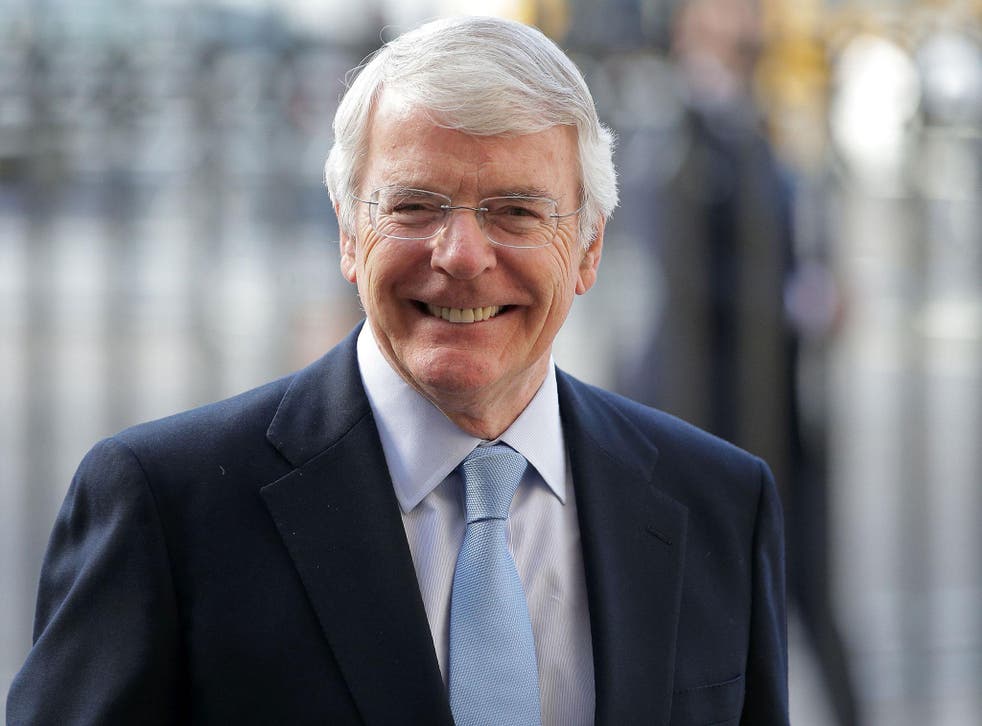 Sir John Major has launched a fresh attack on "ultra Brexiteers" within the Tory Party, accusing them of being "profoundly undemocratic and totally un-British" in the way they shut down opponents..
Comparing the Brexiteers to "ultra" fanatical far-right football hooligans, the former Prime Minister said they were seeking to force a complete break with Europe having won the referendum with "fake facts and bogus promise".
Writing in The Mail on Sunday, he warned if Britain failed to strike a deal with the remaining EU member states and was forced to fall back on World Trade Organisation (WTO) rules – as some hardline Brexit supporters have advocated – it would be "disadvantageous in every way".
Sir John Major criticises Theresa May's Brexit strategy
Sir John did not name names, but his comments will be seen as being aimed at leading Leave campaigners such as Boris Johnson, Michael Gove, Iain Duncan Smith and Jacob Rees-Mogg.
He said the "ultras" were lashing out with "vitriolic and personal attacks" because they were terrified their triumph of taking the country out of Europe would be snatched away and he urged other Brexit supporters to disown them.
"It is time for the minority of 'Ultra Brexiteers' – those who believe in a complete break from Europe – to stop shouting down anyone with an opposing view. It is not only unattractive but profoundly undemocratic and totally un-British," he wrote.
"Instead, they launch vitriolic and personal attacks on the Governor of the Bank of England, judges, civil servants, foreign politicians and other public figures. In doing so, they demean both themselves and their cause.
"If the rancour merely came from rabble elements, or extreme minorities, it could be ignored. But when it comes from politicians, including those from within the governing party, it is time to confront it."
Brexit Concerns

Show all 26
Sir John also dismissed claims by some Brexiteers that Britain could thrive under WTO rules, warning 90 per cent of UK exports to the EU would become more expensive, with tariffs that would add about £6bn to their costs.
"It is worth reflecting that those who make such reassuring noises include the very same people who urged the UK to vote Leave on the basis that 'we will be able to give an extra £350 million a week to the NHS'; that 'nobody is talking about threatening our place in the single market'; and that 'there is no prospect of a second Scottish referendum'," he wrote.
"We already know that all three of the above – and much else – were fake facts and bogus promises.
"It was dishonest and wrong to promise the British people an easy, favourable deal with the EU, wrong to promise swift new trade deals, and wrong to state that the Irish peace process would not be unsettled by Brexit."
Register for free to continue reading
Registration is a free and easy way to support our truly independent journalism
By registering, you will also enjoy limited access to Premium articles, exclusive newsletters, commenting, and virtual events with our leading journalists
Already have an account? sign in
Register for free to continue reading
Registration is a free and easy way to support our truly independent journalism
By registering, you will also enjoy limited access to Premium articles, exclusive newsletters, commenting, and virtual events with our leading journalists
Already have an account? sign in
Join our new commenting forum
Join thought-provoking conversations, follow other Independent readers and see their replies