Labour cannot back single market membership because it would 'disrespect' Brexit vote, says Corbyn ally
Shadow International Trade Secretary insists U-turn on single market would not be 'respecting what the British people asked us to do' - even as Labour backs a customs union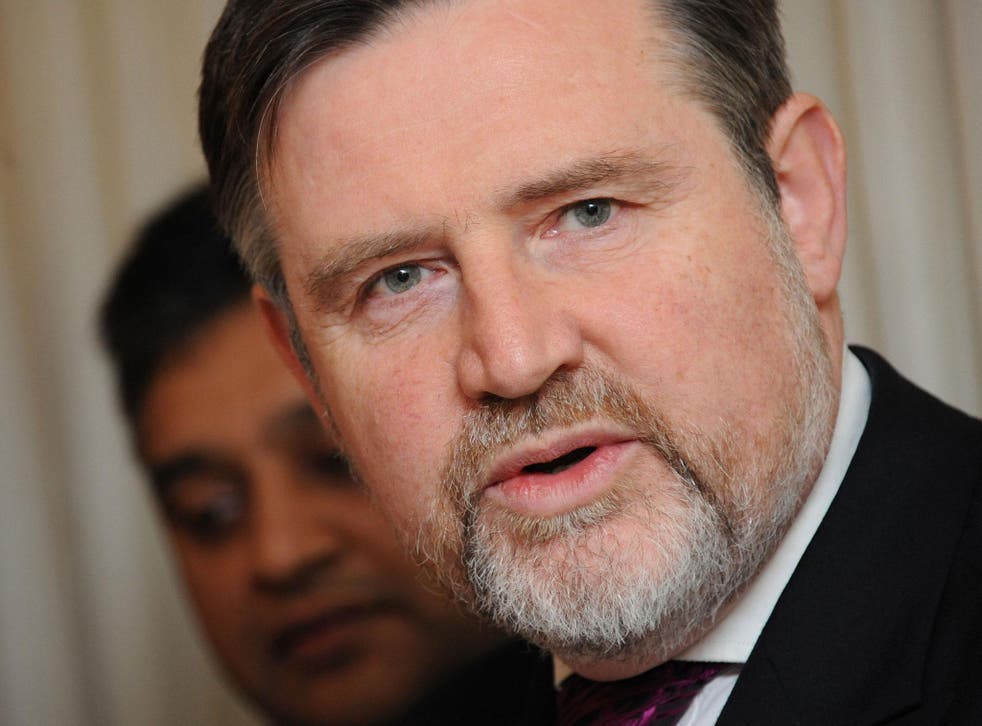 Labour cannot support single market membership because it would dishonour "what the British people asked us to do" in the Brexit vote, a senior Jeremy Corbyn ally says.
Barry Gardiner, the Shadow International Trade Secretary, insisted Labour – despite now backing a customs union – will not make a similar shift on staying in the EU's internal trading bloc.
At the weekend, more than 80 senior Labour figures issued an open statement to argue that only staying in the single market can avert huge economic damage from Brexit.
Keir Starmer says it is crunch time for Theresa May on Brexit
But Mr Gardiner said such a move would not be "respecting what the British people asked us to do", which was to regain sovereignty and control of borders.
"The British people voted against what is the project of ever closer union. The British people took a decision that we would leave the European Union," he said.
"They wanted us to make sure that we were regaining what they saw as our sovereignty – that we were not paying money into the budget of the European Union – and that we had the ability to control our own borders.
"All of those things are things that we would not be able to do if we were part of the European Economic Area (EEA) and, therefore, of the single market."
The biggest issues facing UK on leaving EU

Show all 8
Instead, Mr Corbyn, in a speech today, will demand "protections, clarifications or exemptions" to ensure EU law does not obstruct a future Labour government – appearing to make single market membership impossible.
Labour believes EU state aid rules could stop a future Corbyn government subsidizing industries such as steel, while public service competition directives oblige countries to expose state-run services to private-sector competition.
It has also pointed to the "posted workers' directive", which currently allows firms to bring in staff from other EU countries and pay them below the going rate, as another policy it opposes.
Mr Corbyn has also, in the past, supported the need to end free movement of citizens – which is one of the "four pillars" of single market membership.
Nevertheless, in his speech in Coventry, Mr Corbyn will create a clear Brexit dividing line between Labour and the Conservatives by finally committing to keeping the UK in a customs union.
The move will end months of speculation about the Labour leader's stance on the issue, which is a crucial part of the debate about Britain's future.
It also simultaneously heaps pressure on Theresa May as pro-EU Tory rebels are poised to join Labour and threaten her with defeat on the customs union on the Commons floor.
The Prime Minister is scrambling to agree Britain's approach to the future relationship with the EU by Friday, as Brexiteers also threaten her leadership from the right if she bends on the issue – threatening the UK's freedom to agree trade deals.
In his speech, Mr Corbyn will also promise to use funds returned from Brussels after Brexit "to invest in our public services and jobs of the future, not tax cuts for the richest".
However, that argument will also be criticised by pro-EU Labour figures, who will point out that Britain will be worse off under all Brexit scenarios, according to the Government's own leaked analysis.
Join our new commenting forum
Join thought-provoking conversations, follow other Independent readers and see their replies