Brexit: Jeremy Corbyn says he will seek full access to single market if prime minister
The Labour leader will tell the TUC conference he wants a 'jobs first' Brexit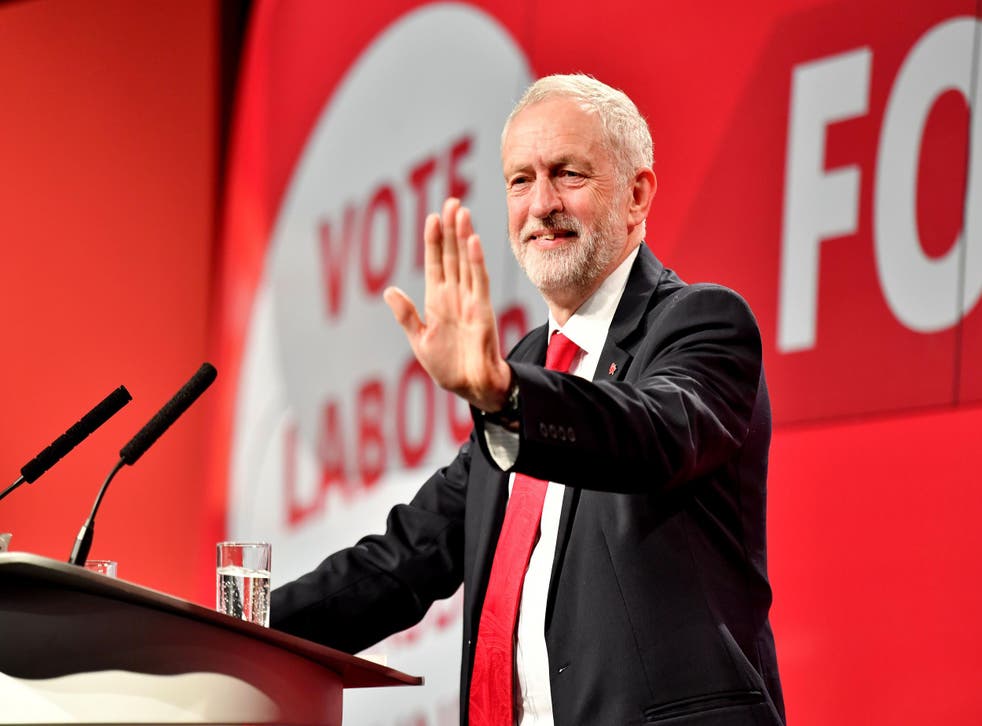 Jeremy Corbyn will underline Labour's goal to secure a Brexit that "guarantees full access to the European single market" in a major speech to trade unions.
The Labour leader will say his party wants a "jobs-first Brexit" without "xenophobic intimidation and scapegoating", as he seeks to outline his approach to EU withdrawal ahead of his party's conference.
It comes after the Labour leader signaled he may be open to discussing single market arrangements similar to those enjoyed by Norway, which has full access in return for accepting the bloc's rules.
Speaking at the TUC conference in Brighton, Mr Corbyn was to say: "Labour respects the referendum result but we want a jobs-first Brexit that guarantees full access to the European single market as part of a new trade agreement and relationship with the EU.
"A jobs-first Brexit that maintains and develops workers' rights, and consumer and environmental protections and uses powers returned from Brussels to support a new industrial strategy with investment in good jobs in every region and nation of the UK."
He will add: "When we leave the EU, the current free movement rules will end.
"As we pledged at the election, we want to see them replaced by fair rules and reasonable management of migration that put jobs, living standards and the economy first, not fake immigration targets, as the Tories do, that will never be met."
He will argue that the country should not become "duped and divided" into thinking migrants drive down wages, but that unscrupulous employers are to blame.
Brexit: the deciders

Show all 8
Mr Corbyn will go on to say: "If we want to tackle low pay and insecure work, we need a Labour government, strengthening workers' rights…not closed borders, xenophobic intimidation and scapegoating."
The speech comes 24 hours after the Labour leader was pressed in a radio interview on whether the UK could stay in the single market "indefinitely", under terms similar to Norway's.
He said: "We want a relationship that allows us to trade within the single market, whether that's formal membership – which is only possible I believe if you are actually a member of the EU – or whether it's an agreed trading relationship is open for discussion."
In a move that shifted the UK's Brexit debate, shadow minister Sir Keir Starmer announced last month that Labour would back the UK remaining in the single market and a customs union during a transition period.
'Boris Johnson's conscience' parody sung at anti-Brexit march on Parliament
He admitted that staying in the single market during the transition would mean abiding by its "common rules", or in other words, accepting free movement and the jurisdiction of the European Court of Justice.
The same would happen if the UK were to seek a Norway-style agreement which saw the country retain full access to the single market.
Any move in rhetoric towards that position would anger Labour traditionalists who see an end to free movement as critical to ensuring Labour shows it has heeded the result of last year's EU referendum.
Conservative MP Maria Caulfield MP said the move showed the Labour party was "confused" over its approach to Europe, adding: "In delivering the decision the country made to leave the EU, this Conservative Government will regain control of our borders, leave the single market, and negotiate a new, bespoke free trade deal with the European Union."
Register for free to continue reading
Registration is a free and easy way to support our truly independent journalism
By registering, you will also enjoy limited access to Premium articles, exclusive newsletters, commenting, and virtual events with our leading journalists
Already have an account? sign in
Register for free to continue reading
Registration is a free and easy way to support our truly independent journalism
By registering, you will also enjoy limited access to Premium articles, exclusive newsletters, commenting, and virtual events with our leading journalists
Already have an account? sign in
Join our new commenting forum
Join thought-provoking conversations, follow other Independent readers and see their replies