Former chief of staff to David Davis describes Brexit as a 'catastrophe'
James Chapman, a former political editor of the Daily Mail, added that Britain's exit from the European Union could also be reversed through a second referendum in 2019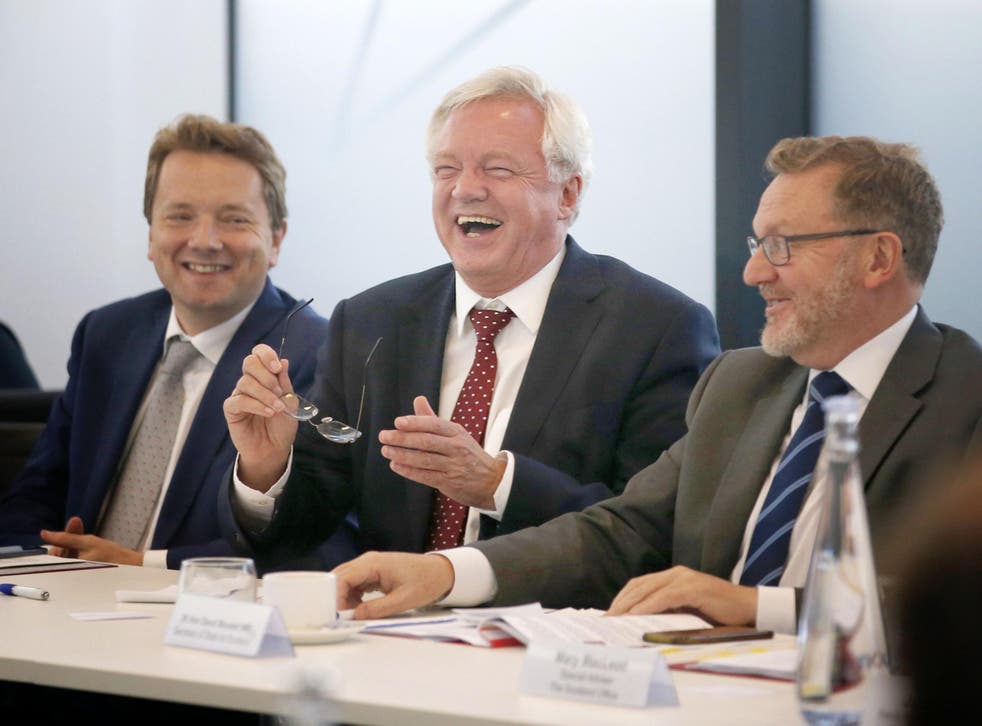 Brexit Secretary David Davis' former chief of staff has described Brexit as a "catastrophe" and called for the formation of a new political party in Britain.
James Chapman, who announced he was leaving his Government role before the general election, added that Britain's exit from the European Union could also be reversed through a second referendum.
"Past time for sensible MPs in all parties to admit Brexit is a catastrophe, come together in new party if need be, and reverse," the former Daily Mail political editor posted on his Twitter account.
Mr Chapman, who also worked as George Osborne's former director of communications in the Treasury before joining Mr Davis after the EU referendum, added it was also "past time for sensible" journalists on newspapers that advocated Brexit "to admit it is going to destroy the lives of many of their readers".
Responding to the posts, Vince Cable, the leader of the Liberal Democrats, said: "I agree with David Davis' ex chief of staff. The public should have a chance to exit from Brexit."
Labour MP Wes Streeting said it was a "striking warning from a notable source", but added: "Doesn't need a new party though. Just enough MPs with the courage to put the country first if all fails."
Emily Poole, a former special adviser to the former Work and Pensions Secretary Stephen Crabb, said she "couldn't agree more" with Mr Chapman, adding: "Great to see another former special adviser standing up for their convictions."
Shortly after leaving his role at the Department for Exiting the European Union, Mr Chapman also said his former boss Mr Davis had been "hamstrung" by Theresa May's red-line on ending the jurisdiction of the European Court of Justice.
Speaking in June to the BBC's Week in Westminster, he added: "She's [Ms May] set a red line effectively for a conference speech that hamstrung these negotiations in my view.
"There have been red lines that have been set for him that make the job he has to do very difficult."
He added: "If she doesn't, in my point of view, show more flexibility, show more pragmatism than she did demonstrate in the Home Office, she won't get this stuff through Parliament."
Register for free to continue reading
Registration is a free and easy way to support our truly independent journalism
By registering, you will also enjoy limited access to Premium articles, exclusive newsletters, commenting, and virtual events with our leading journalists
Already have an account? sign in
Register for free to continue reading
Registration is a free and easy way to support our truly independent journalism
By registering, you will also enjoy limited access to Premium articles, exclusive newsletters, commenting, and virtual events with our leading journalists
Already have an account? sign in
Join our new commenting forum
Join thought-provoking conversations, follow other Independent readers and see their replies