Brexit will not be 'an amicable divorce', says Jean Claude Juncker
While Boris Johnson has said there is no 'haste' in the UK's departure, the EU Commission President says that Britain should begin negotiating exit terms immediately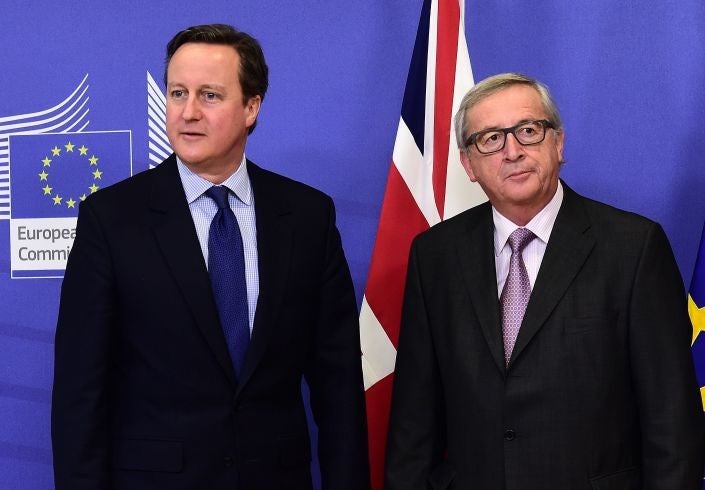 Britain's severance from the European Union is "not an amicable divorce" and the government should begin negotiating exit terms "immediately" rather than waiting for David Cameron to leave office, EU Commission President Jean Claude Juncker has said.
The Prime Minister will stand down in October, after offering his resignation yesterday hours after Britain voted 52 to 48 in favour of leaving the European Union, against his urging.
His most likely successor, Boris Johnson, said yesterday that there need not be any "haste" in negotiating the terms of Britain's departure, but Brussels has issued a distinctly different message, warning that Brexit should be instigated as soon as possible to avoid prolonged uncertainty that could be damaging to markets and economic growth.
Leave voter didn't want Brexit
Mr Juncker told Germany's ARD television station that he would like to get talks started immediately.
"Britons decided yesterday that they want to leave the European Union, so it doesn't make any sense to wait until October to try to negotiate the terms of their departure," he said.
He pledged that EU would take a "reasonable approach" to negotiations, but added: "It's not an amicable divorce, but it was not exactly tight affair anyway."
6 ways Britain leaving the EU will affect you
Show all 6
Foreign ministers from the EU's six founding states are meeting in Berlin on Saturday to debate the bloc's response to the Brexit vote. Their attentions will likely be focused on a strategy for stifling nationalist sentiment in other member states to avoiding a so-called domino effect. The Netherlands, Austria, Denmark, Finland, Hungary and even France have all been identified as countries that might follow the UK's lead.
Geert Wilders, who leads Holland's anti-immigrant Party for Freedom, which is leading in the polls, called for a Dutch referendum yesterday, while French Front National leader Marine Le Pen, has hailed the Brexit vote and reiterated calls for a similar plebiscite in France.
European leaders are split on the direction the bloc must now take, with some pressing for rapid reforms, while others, including Germany's Chancellor Angela Merkel, urging a more cautious approach.
The foreign ministers of Germany, France, Belgium, the Netherlands, Italy and Luxembourg will issue a statement later on Saturday following talks.
Join our commenting forum
Join thought-provoking conversations, follow other Independent readers and see their replies