Brexit: EU Parliament chief negotiator warns Theresa May she can't expect 'tariff-free' access to the single market
The Prime Minister said tariff-free access was one of her goals earlier this week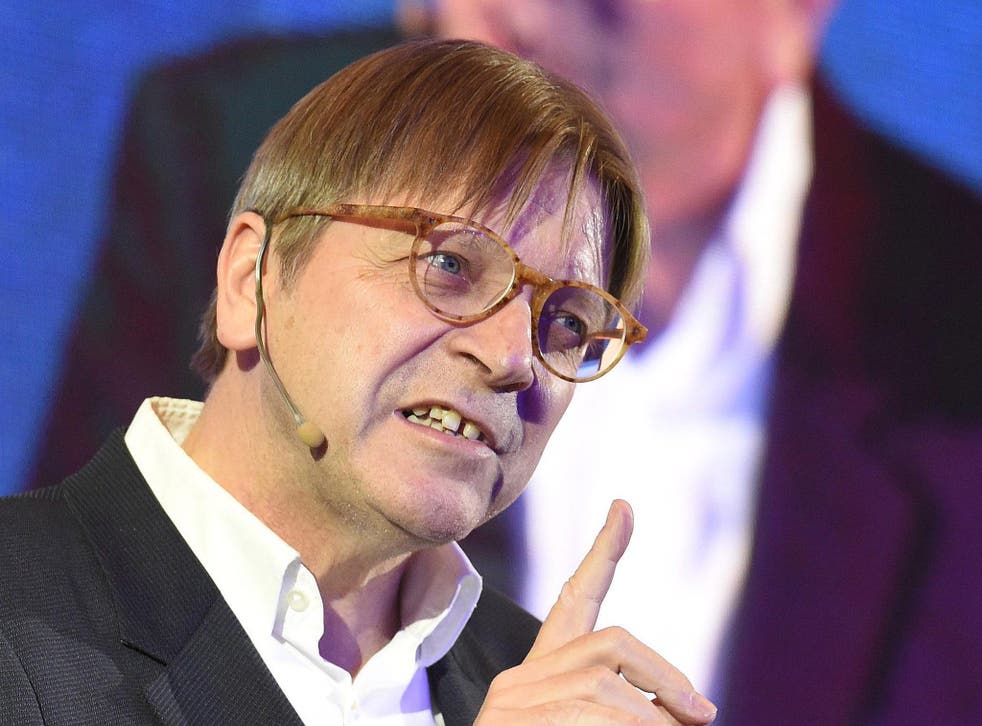 The European Parliament's chief negotiator has warned Theresa May that she cannot expect the "tariff free" access to the single market that she and her ministers are hoping for post-Brexit.
Guy Verhofstadt said the days of the UK "cherry picking" the best parts of the European Union are over, and called on the UK to work in a "frank and open manner" with the EU.
His intervention follows Theresa May's speech this week in which she set out the main priorities she would target in talks, including "tariff-free trade", while saying little about the compromises she would have to make to get them.
In an article for The Guardian Mr Verhofstadt said: "It is an illusion to suggest that the UK will be permitted to leave the EU but then be free to opt back into the best parts of the European project, for instance by asking for zero tariffs from the single market without accepting the obligations that come with it.
"I hope that British people will see from the perspective of an EU taxpayer how unreasonable this would be."
The former Belgian prime minister said he and his colleagues had been "simply bemused" by the UK government's threat to quit talks and deregulate its economy into a "tax haven" model, if the UK's goals are not delivered.
But he signalled a note of agreement with Ms May on the issue of guaranteeing EU citizens rights. Mr Verhofstadt has been at the forefront of plans to allow Britons to remain EU citizens post-Brexit, first revealed by The Independent.
He went on: "One of the most pressing priorities will be to find a solution to the intolerable situation of many European Union citizens working and living in the UK and, likewise, the millions of British citizens currently resident in other EU countries.
"This will be priority for the European parliament, as soon as the article 50 notification is received and negotiations begin."
Join our new commenting forum
Join thought-provoking conversations, follow other Independent readers and see their replies