Brexit cannot be cancelled or delayed, says Francois Hollande
'Being in the EU has its advantages and I think that's what the British are beginning to understand,' he added
Lizzie Dearden
Friday 01 July 2016 13:43 Comments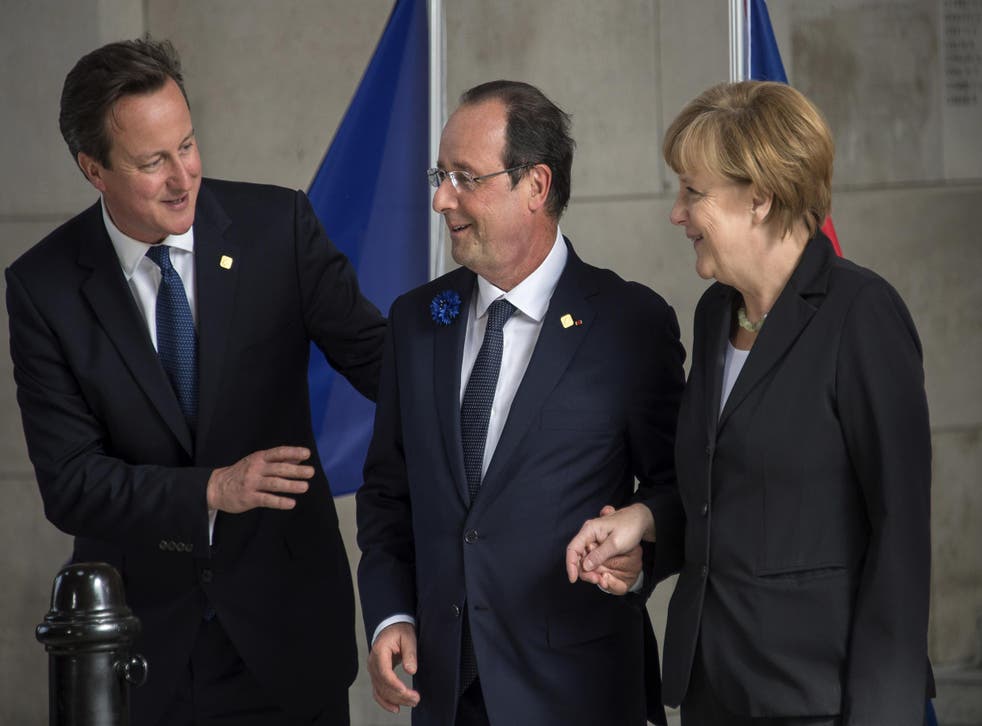 France's President has said the implementation of the Brexit cannot be cancelled or delayed as Eurosceptics "begin to realise" the benefits of remaining in the EU.
Francois Hollande echoed comments made by some other European leaders who have called for the UK to start the process of leaving the EU immediately.
Speaking after a meeting with British Prime Minister David Cameron on the sidelines of the centenary commemorations of the Battle of the Somme, he told the AFP news agency: "Being in the European Union has its advantages and I think that is what the British are beginning to understand, what those who are tempted by the Brexit are going to reflect upon.
Brexit implications 'unclear'
"But the decision has been taken - it can not be delayed or it cannot be delayed or cancelled. Now we must take the consequences."
The process will only start when the British Government triggers Article 50 of the Lisbon Treaty and begins negotiations.
But the move has not yet been debated in the Houses of Parliament and frontrunners in the Conservative Party leadership contest have said they want extensive consultation on the terms of the Brexit.
Michael Gove said that as Prime Minister he would only act after "extensive preliminary talks", and most probably not before the end of this year, while Theresa May said: "There should be no decision to invoke Article 50 before the British negotiating strategy is agreed and clear."
Brexit reactions – in pictures

Show all 10
Later on Friday, Mr Hollande told Sky News that he wanted France and the UK to continue having the "best possible relationship".
"If tomorrow, the day after tomorrow or in many years, the UK wants to come back, nobody would prevent it," he added.
Earlier in the day, he had joined dignitaries including Mr Cameron, Prince Charles, the Duke and Duchess of Cambridge and Prince Harry to commemorate the 100th anniversary of the Battle of the Somme.
A new study released on Friday suggested that Remain would win 1.2 million more votes in a second EU referendum after around 7 per cent of Leave voters said they regretted their choice.
More than 4 million people have signed a petition calling for a second EU referendum but the Government has ruled out another vote on the issue, dubbed a "neverendum" by David Cameron.
Register for free to continue reading
Registration is a free and easy way to support our truly independent journalism
By registering, you will also enjoy limited access to Premium articles, exclusive newsletters, commenting, and virtual events with our leading journalists
Already have an account? sign in
Join our new commenting forum
Join thought-provoking conversations, follow other Independent readers and see their replies